What Is Steffi Graf's Net Worth?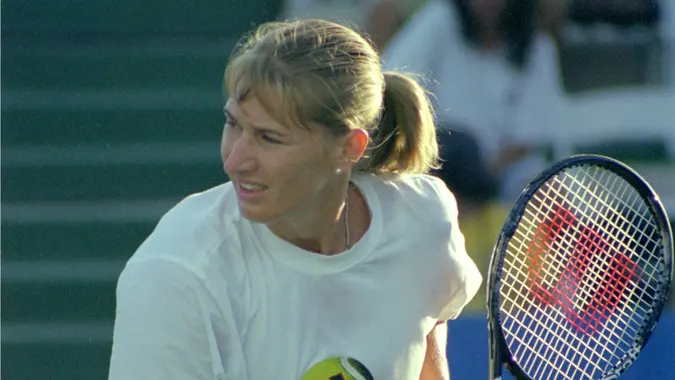 Phil Anthony / Shutterstock.com
Steffi Graf was ranked No. 1 in the world for a cumulative 377 weeks, a feat unmatched by any player, male or female, before or since.
Steffi Graf: $145 Million Net Worth
She spent a record 186 consecutive weeks at No. 1, according to the ITHOF. The most dominant woman of the late 1980s and early 1990s without question, Graf achieved the greatest bragging rights in tennis history when she won the mythical "Golden Grand Slam" in 1988 — that's when she became the only player ever to win all four Grand Slam singles titles and an Olympic gold medal in the same year. Also, no other player male or female has ever won every Grand Slam tournament at least four times except for Steffi Graf.
More From GOBankingRates
Last updated: Aug. 30, 2021
Make Your Money Work for You