Who's Richer: These Sports Stars or Their Significant Others?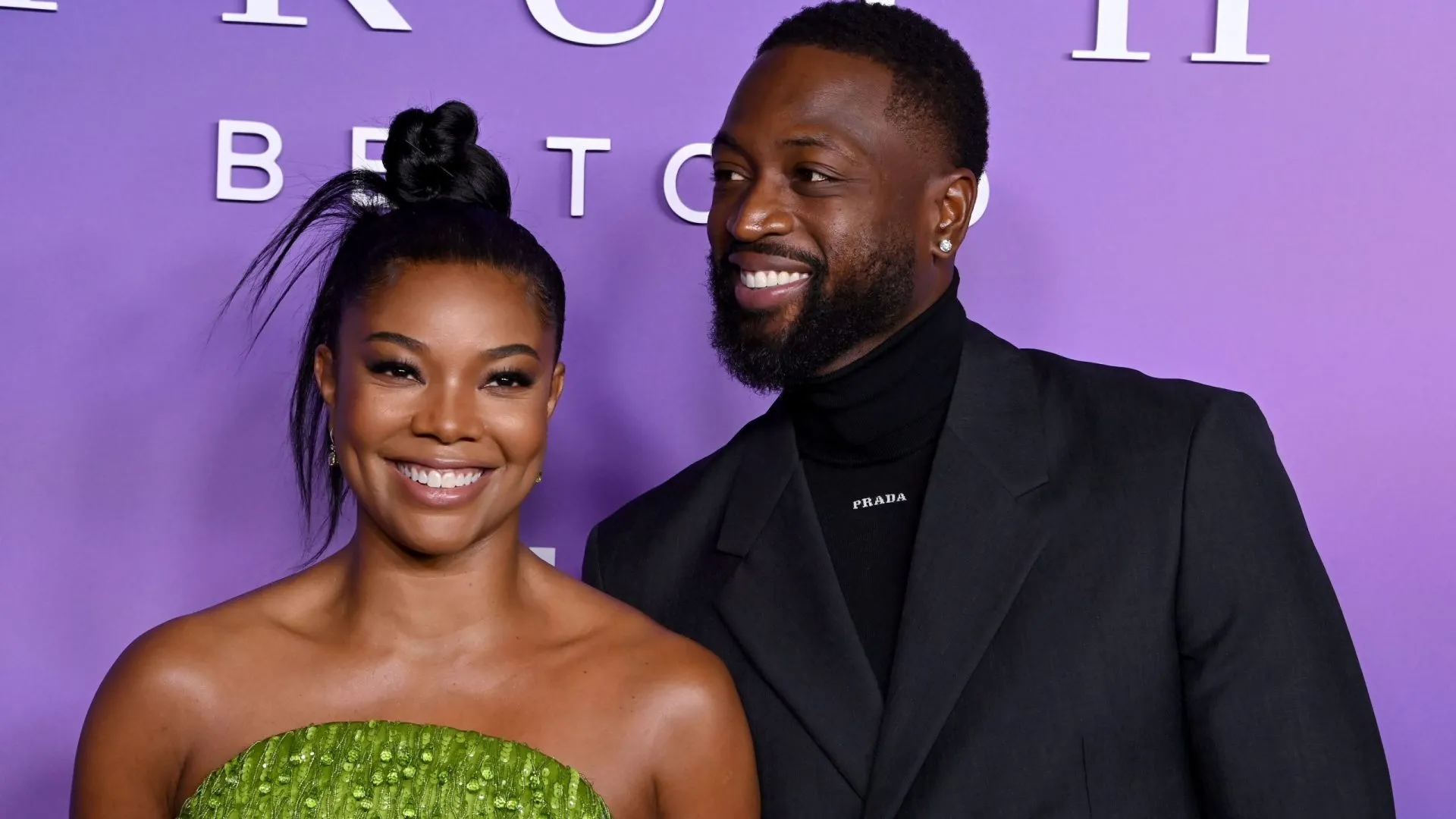 Serena Williams and Alexis Ohanian
Serena Williams arguably is the greatest female tennis player of all time, with 73 singles titles, 23 doubles titles and two mixed doubles titles. Among those singles titles are 23 Grand Slam wins, including seven each at the Australian Open and Wimbledon. She has won four Olympic gold medals and was the No. 1 tennis player in the world for a whopping 319 weeks, including 186 weeks in a row. She retired following the 2022 U.S. Open.
Williams got engaged to Reddit co-founder Alexis Ohanian in December 2016, and they welcomed daughter Olympia in September 2017. They wed two months later.
Is it Williams' tennis skills or Ohanian's entrepreneurial success that has brought in the most wealth?
Serena Williams Is Richer
Serena Williams' net worth: $250 million
Alexis Ohanian's net worth: $100 million
Williams' primary source of wealth is tennis — she's earned $95 million in prize money during her career, according to Forbes. But that's not her only source of income.
She's also a venture capitalist, investing with a focus on women and minority-owned companies, and her Serena Ventures raised an inaugural fund of $111 million, Forbes reported in March 2022. She also makes money through her corporate partnerships, which number more than a dozen, per Forbes, and owns a small stake in the Miami Dolphins.
Make Your Money Work for You
Mike Fisher and Carrie Underwood
NHL player Mike Fisher played more than 400 games with the Nashville Predators and served as their team captain before retiring in 2018. Before that, he played for the Ottawa Senators from 1999 through 2011. Fisher married country superstar Carrie Underwood in 2010.
Does the Canadian hockey player or the Southern crooner have the higher net worth?
Carrie Underwood Is Richer
Mike Fisher's net worth: $30 million
Carrie Underwood's net worth: $140 million
Although Fisher has had a prolific pro sports career, Underwood wins at the money game. She went from "American Idol" hopeful to making country music history. She's had four albums reach No. 1 on the Billboard 200 chart, and she is the first woman to have four country albums reach that milestone.
Underwood has sold 66 million records worldwide and has won eight Grammy Awards. Outside of her immense success in the music world, Underwood also has an activewear line, Calia by Carrie Underwood. In March 2020, she published her first book, "Find Your Path: Honor Your Body, Fuel Your Soul and Get Strong with the Fit52 Life," which became an instant bestseller.
Dwyane Wade and Gabrielle Union
Dwyane Wade played 16 seasons of pro basketball, most of them with the Miami Heat, with whom he won three NBA championships. He was the 2006 NBA Finals MVP, a 13-time All-Star and an eight-time All-NBA selection.
Wade married actress Gabrielle Union in August 2014, and they welcomed their daughter in November 2018. Union has been acting steadily since the '90s and has starred in "Bring It On," "Bad Boys II," "10 Things I Hate About You" and more.
So who's worth more: the basketball star or the movie star?
Dwyane Wade Is Richer
Dwyane Wade's net worth: $170 million
Gabrielle Union's net worth: $40 million
Wade had career NBA earnings of just less than $200 million, according to Spotrac. Since his retirement in 2019, Wade has moved on to a variety of business ventures. He bought an ownership stake in the NBA's Utah Jazz in 2021 and also his own wine brand, Wade Cellars. His endorsement deals with Gatorade, T-Mobile and more continue, The Sporting News reported.
Make Your Money Work for You
David and Victoria Beckham
"Posh and Becks" were practically British royalty at the height of their respective careers. David Beckham played more than 500 professional soccer games over the course of his career from 1994 to 2013, scoring 95 career goals. He also played in three World Cups for England's national football team. In 1999, he married Victoria Beckham — then Victoria Adams — who was wildly popular on her own as a member of the pop group Spice Girls.
Both Beckhams have been super successful, but can you guess which one is wealthier?
It's a Tie
David Beckham's net worth: $450 million (combined)
Victoria Beckham's net worth: $450 million (combined)
The Beckhams are reported to have a combined net worth of $450 million, so they are equally wealthy. David hasn't strayed far from soccer; he is the co-owner of Inter Miami CF of Major League Soccer.
Victoria, meanwhile, has put her Spice Girls days behind her, declining to take part in the group's recent reunion tour. Her main focus is her namesake fashion brand, which includes clothing, bags, shoes, accessories, eyewear and beauty products.
Kroy Biermann and Kim Zolciak-Biermann
Before he was a reality star, Kroy Biermann played for the Atlanta Falcons from 2008 to 2015. He married "Real Housewives of Atlanta" cast member Kim Zolciak in 2011, and they have four children together. Kroy adopted Kim's two daughters from previous relationships.
The couple starred on the Bravo spinoff show "Don't Be Tardy" for eight seasons. Recently, they made news when their Alpharetta, Georgia, mansion went into foreclosure and was scheduled for auction in March 2023. The auction was canceled, People reported, with a source telling the publication the couple took "action to clear this up."
It's a Tie
Kroy Biermann's net worth: $500,000
Kim Zolciak-Biermann's net worth: $500,000
The Biermanns' individual net worths have plummeted. Less than two years ago, Celebrity Net Worth listed Kim's net worth at $3 million and Kroy's at $5.5 million. According to Spotrac, Kroy made $14.2 million in his NFL career.
Make Your Money Work for You
Eric and Jessie James Decker
Pro football player Eric Decker retired in 2018 after eight seasons, during which he caught 439 receptions for 5,816 yards with 53 touchdowns. He played for the Denver Broncos, New York Jets and Tennessee Titans.
Decker married country singer Jessie James in 2013. She has released four albums, most recently the Christmas album, "On This Holiday" (2018). They both appeared on the E! reality show "Eric & Jessie: Game On," which aired for three seasons.
Is it Eric's athleticism or Jessie's singing that has earned more?
Eric Decker Is Richer
Eric Decker's net worth: $20 million
Jessie James Decker's net worth: $10 million
Eric Decker made big bucks during his time in the NFL. He scored a $7.5 million signing bonus when he signed with the New York Jets in 2014, with the potential to earn up to an additional $4 million for that season, up to $6.5 million for the 2015 season and up to $8 million for the 2016 season, ESPN reported.
Anna Kournikova and Enrique Iglesias
Tennis star Anna Kournikova made it to the Wimbledon semifinals when she was a teenager. Though she never won a singles title, she did reach No. 1 in the rankings as a doubles player and won several major titles, including the Australian Open. Kournikova met Spanish singer Enrique Iglesias on the set of his music video for "Escape" in 2001. They are together more than 20 years later and have three children together.
But which superstar is wealthier?
Enrique Iglesias Is Richer
Anna Kournikova's net worth: $60 million
Enrique Iglesias' net worth: $100 million
Kournikova's $60 million net worth is nothing to scoff at, but Iglesias is worth double. Appealing to both Spanish- and English-speaking audiences, Iglesias has had three top 10 albums on the Billboard 200 chart and 25 singles on the Billboard Hot 100 chart. Moreover, he's sold more than 180 million albums worldwide and headlined 10 world tours.
Make Your Money Work for You
Justin Verlander and Kate Upton
Pitcher Justin Verlander made his MLB debut with the Detroit Tigers in 2005. He was named Rookie of the Year, Cy Young Award winner and league MVP. In 2017, he won a World Series with the Houston Astros. He married model and actress Kate Upton just days after the World Series win, and the couple welcomed their first child in November 2018.
Verlander and Upton have both graced the cover of Sports Illustrated, but can you guess which cover star is richer?
Justin Verlander Is Richer
Justin Verlander's net worth: $150 million
Kate Upton's net worth: $20 million
Verlander will be playing with his third major-league team in 2023 – the New York Mets, with whom he signed a two-year, $87 million contract in the offseason. He is just a few dollars short of $300 million for his career entering the season, per Spotrac.
Russell Wilson and Ciara
Quarterback Russell Wilson entered the NFL with the Seattle Seahawks in 2012 and was traded to the Denver Broncos before the 2022 season for both players and a bevy of draft picks. Wilson married singer Ciara — who has been nominated for five Grammy Awards and won one — in July 2016, and they had their first child together in April 2017 and their second in July 2020. She also has a son from a previous relationship.
Can you guess which of the stars has a higher net worth?
Russell Wilson Is Richer
Russell Wilson's net worth: $165 million
Ciara's net worth: $20 million
Wilson the NFL's highest-paid player thanks to a four-year, $140 million contract extension that
Before the start of the 2022 season, Wilson signed a five-year contract extension that keeps him tied to the Broncos through the 2028 season. The $242.6 million contract included a $50 million signing bonus, $161 million in guaranteed money, and an average annual salary of $48.5 million.
Wilson had a rough first season in 2022 and will be looking to bounce back in 2023. A nine-time Pro Bowl selection, Wilson won the Super Bowl with Seattle following the 2013 season.
More From GOBankingRates
Cody Bay and Jami Farkas contributed to the reporting for this article.
All net worths were sourced from Celebrity Net Worth and are accurate as of March 20, 2023.