The 10 Best Countries to Travel to This Spring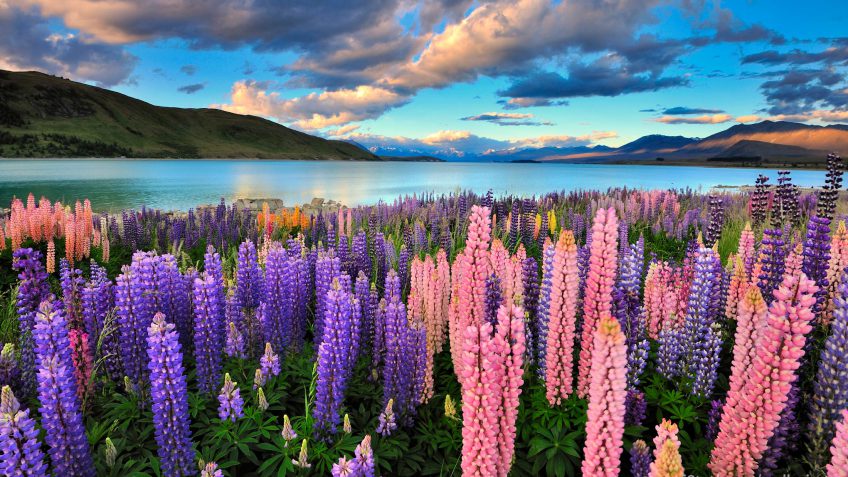 Spring vacation season is right around the corner, which means college students and families will be flocking to popular warm-weather destinations, shelling out potentially thousands of dollars. Fortunately, spring travel doesn't have to break the bank, even if you're traveling internationally. Click through to see 10 locations that are ideal for anyone searching for the best spring travel deals.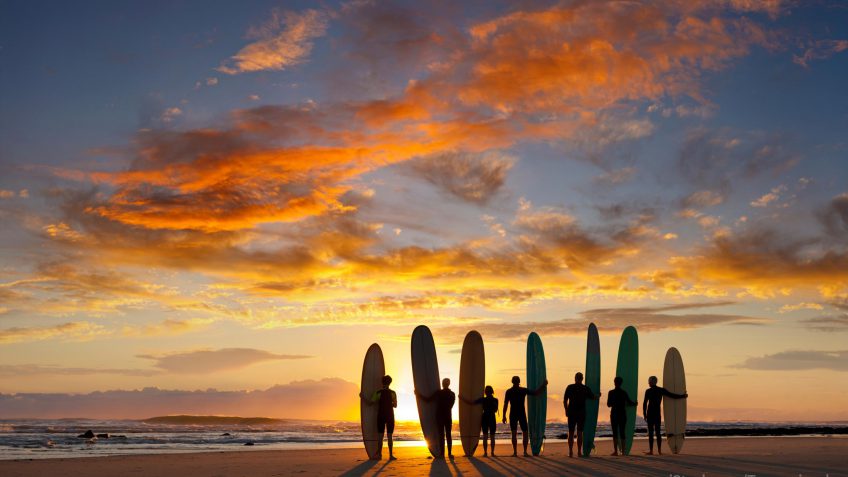 1. Australia
Estimated cost: $100 to $280 per day, plus airfare
No matter what time of year it is, you can usually find good travel conditions in Australia. In March and April, average temperatures range from 66 to 72 degrees Fahrenheit — perfect for relaxing on any of its more than 10,000 beaches and checking out the world-famous Great Barrier Reef.
Adventure enthusiasts can surf, snorkel and hike, as well as climb the Sydney Harbour Bridge at 134 meters above sea level. Animal lovers can interact with some of the country's unique wildlife, including kangaroos and koalas. Visit Sydney, Melbourne, Brisbane or Perth to enjoy the intersection of beautiful natural wonders and cosmopolitan cities full of great food and friendly locals.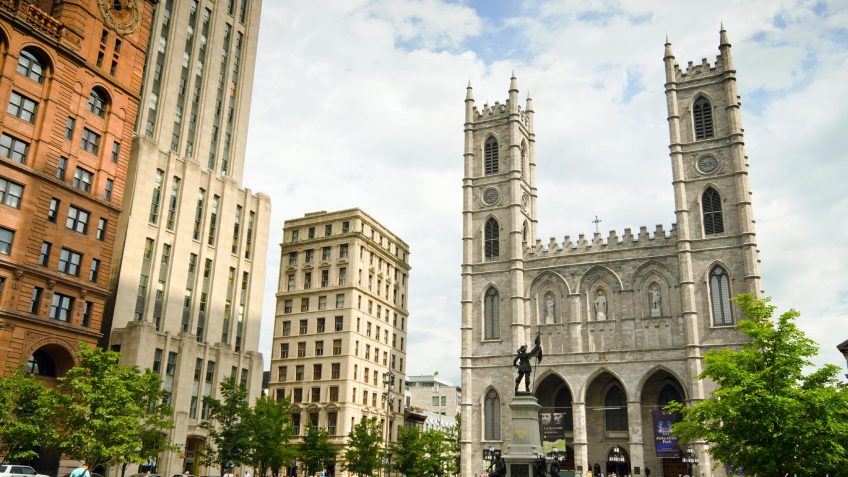 2. Canada
Estimated cost: $100 to $200 per day, plus airfare
Another destination to consider for Spring Break is Canada. Montreal in particular can offer an affordable and fun spring vacation. Travel to Montreal between March and May for mild weather and an abundance of hotel vacancies and low accommodation costs, according to U.S. News & World Report. You'll find a world of culture to explore, including museums, theater and music festivals.
Be sure to check out the Musée d'Art Contemporain de Montreal for contemporary art, and the Montreal Museum of Fine Arts for art, archaeology and antiquities from around the world. History buffs can check out the city's historic center, Old Montreal, and the Notre Dame Basilica. Meanwhile, nature lovers can visit the Montreal Botanical Gardens, one of the largest in the world, according to Lonely Planet.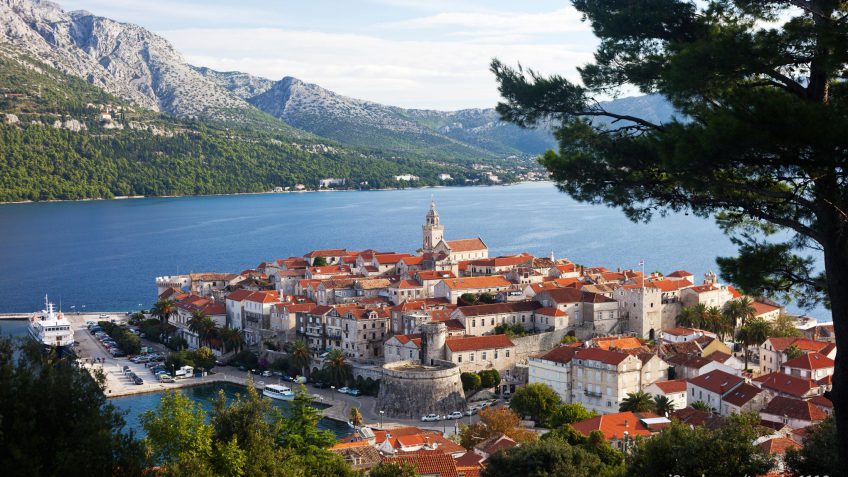 3. Croatia
Estimated cost: $65 to $150 per day, plus airfare
Those craving a European spring vacation might want to consider Croatia, situated on the Adriatic sea, for a budget-friendly and beautiful destination. Elizabeth Avery, world traveler and founder of SoloTrekker4U.com, said Croatia has three distinct advantages.
"First, having in the past been ruled by the Republic of Venice, it has much of the architecture, history and charm of Italy, itself, along with its beautiful coastline," Avery said. "Secondly, the prices in Croatia, before the summer high season, can be up to 50 percent off on select top hotels, making it more affordable for many travelers. Thirdly, the country offers a wide range of styles of travel from leisurely spa stays to active holidays hiking the mountains, sailing or kayaking."
Visit Dubrovnik, a UNESCO World Heritage Site located on the Adriatic Sea; Zagreb, the capital for modern Croatia and a city with a history dating back many centuries; or Korcula, an island abundant with small beaches and vineyards.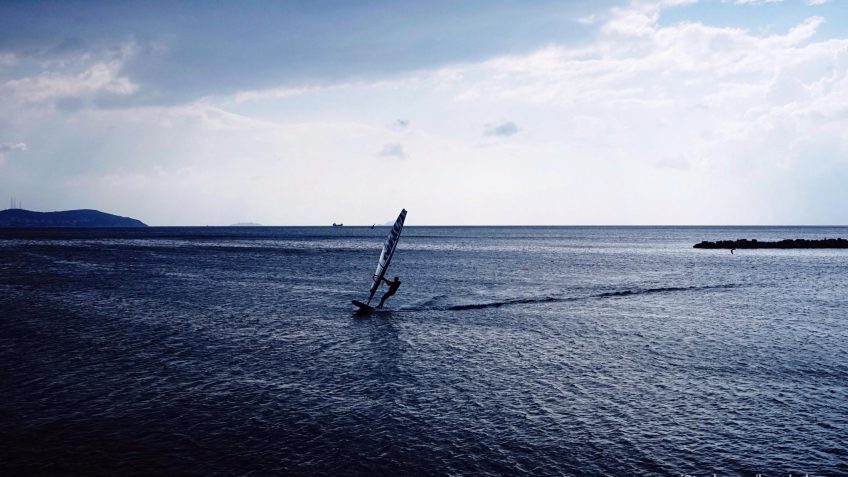 4. Dominican Republic
Estimated cost: $60 to $200 per day, plus airfare
Soak up the sun with a local beer in hand in the Caribbean's Dominican Republic. The island is a popular beach and resort destination, but it also offers adventure tourism to those who don't want to sit with their toes in the sand all day. Go whale watching, whitewater rafting, kayaking, windsurfing or waterfall climbing to get in a thrill.
Visit the city of Santo Domingo, the country's capital and a UNESCO World Heritage Site. You'll find a mix of old and new, with cobblestone streets, old architecture, dance clubs and a vibrant restaurant scene.
Related: Travel Prep: 10 Financial To-Dos Before Going on a Trip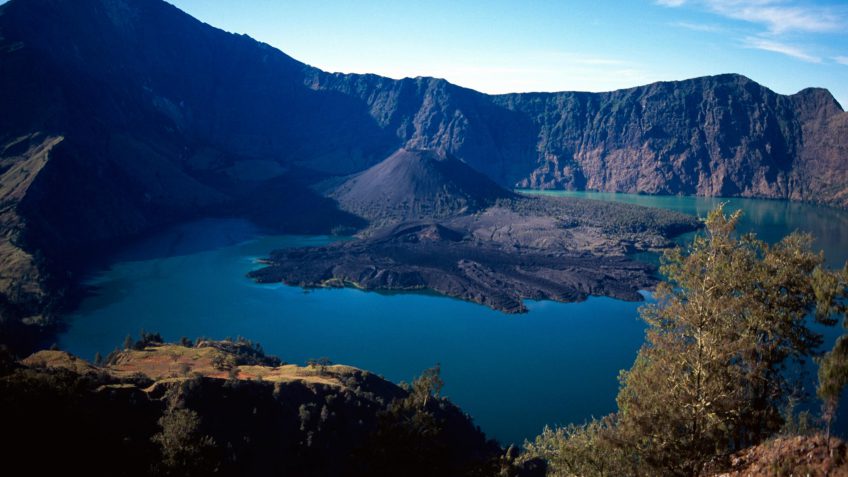 5. Indonesia
Estimated cost: $40 to $150 per day, plus airfare
Indonesia can be an ideal spring trip with its tropical warm weather, a fascinating culture and low cost. There are deals to be found outside of its more popular destinations, as well.
"While Bali is a wonderful island with a unique culture, visitors might consider Lombok, a neighboring island," said Elizabeth Megan, owner of Hidden Healer Tours. "Lombok is not as developed as Bali, and has many activities ranging from water sports to the amazing hike to Mt. Rinjani — a volcano with a lake as its crater."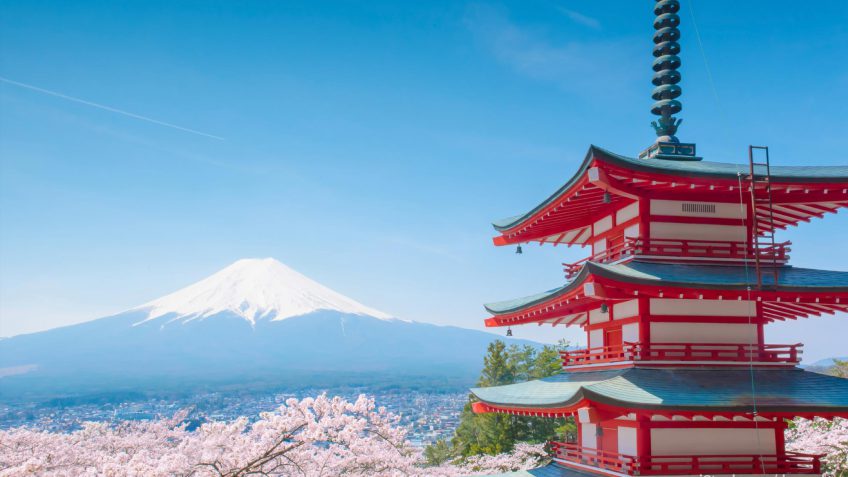 6. Japan
Estimated cost: $70 to $170 per day, plus airfare
Japan has become a more popular and affordable travel destination in recent years. Temperatures are mild in the spring, and the blooming cherry blossoms are a sight to see late April to early May.
A few of the best cities to visit in Japan include Tokyo, Kyoto and Osaka, according to TripAdvisor. No matter which city you find yourself in, you'll always find an enchanting mix of tradition and pop culture in Japan. Don't forget to dine on local specialties, like sushi, udon noodles and Japanese sweets.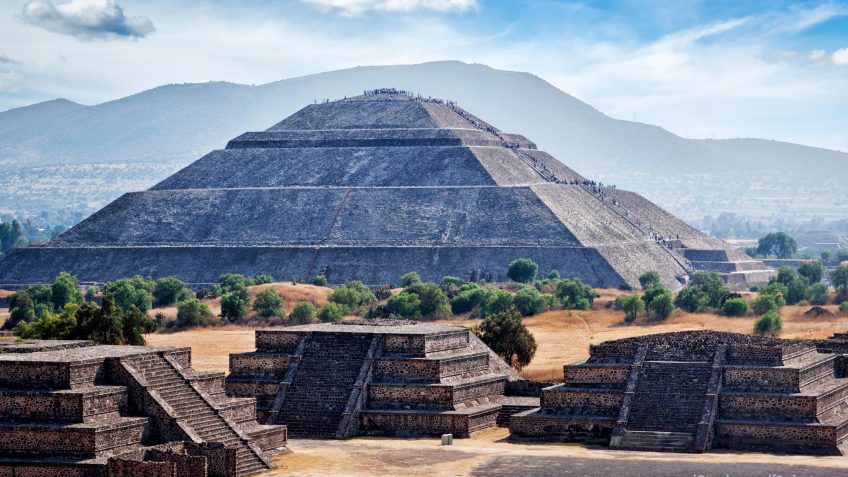 7. Mexico
Estimated cost: $35 to $105 per day, plus airfare
There's no need to travel far to experience a new culture, exciting flavors or a luxurious vacation on a budget. There are many highlights travelers can enjoy in Mexico, including local markets, beautiful beaches and historical and archaeological sites.
"From Acapulco, the original jet-set beach resort, to Zacatecas, a spectacular silver-mining city in the high desert, there is literally something for everyone," said Ben Gritzewsky, senior independent travel advisor at Frosch travel management company. "But Mexico City, with its countless attractions and activities, is the ideal introduction to the rich Mexican cornucopia of places to visit."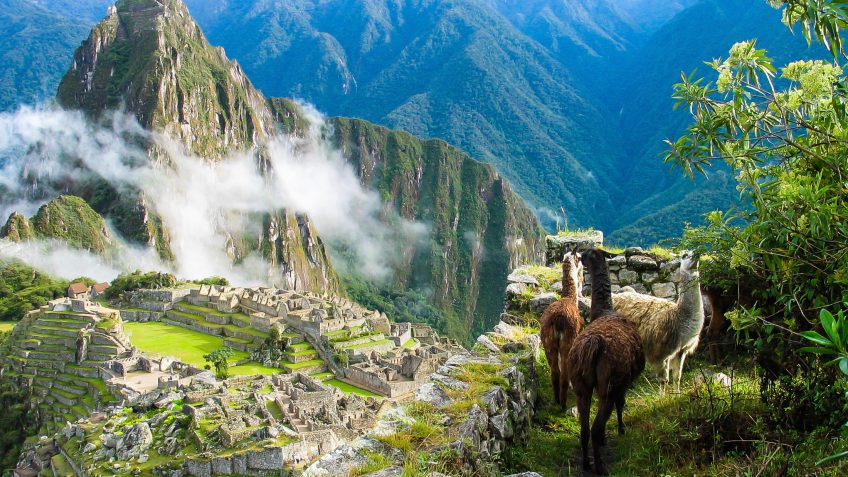 8. Peru
Estimated cost: $90 to $165 per day, plus airfare
Peru could be a great spring destination for travelers looking for an outdoor adventure and cultural expedition. Find a little bit of both at the No. 1 attraction in Peru, the historic sanctuary of Machu Picchu, which stands at 2,430 meters above sea level in the middle of a tropical mountain forest.
"Peru is a nature-lover's paradise," said Jacquie Whitt of Adios Adventure Travel. "From multiday adventure treks to easy day hikes and outdoor picnics, most activities can be adjusted to accommodate people of all ages."
Whitt recommended visiting Cusco city center, where you'll find an exotic mix of markets, museums, restaurants and even short hikes to small ruins outside the city. Her pro tip: Allow a day or two to adjust to the 11,000-foot altitude in Cusco, which is the gateway city to Machu Picchu.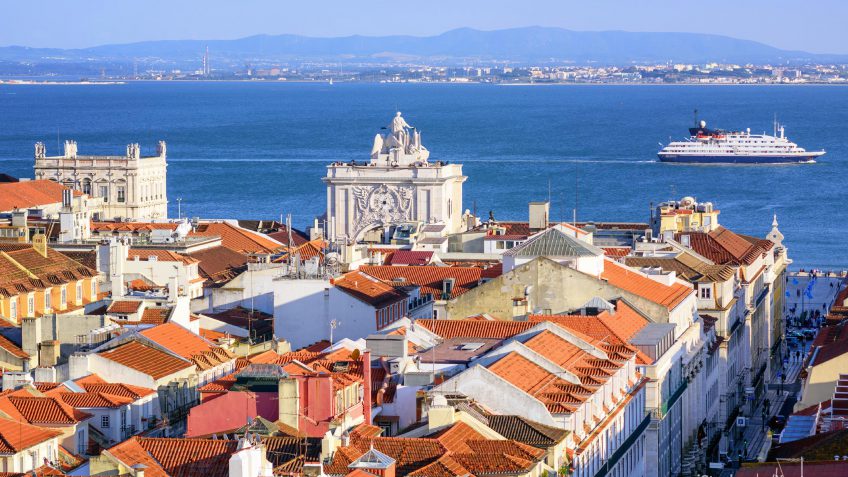 9. Portugal
Estimated cost: $55 to $130 per day, plus airfare
With beaches, cobblestone streets and medieval castles, Portugal can make for a wonderful spring vacation. Consider traveling to the cities of Lisbon, Porto or Funchal to get the most of your Portugal vacation. Take a stroll through city streets to see dramatic stone architecture, or visit markets to discover local artists and regional foods.
Soak up Portuguese history and visit one or more of the country's many UNESCO World Heritage Sites, like the Alto Douro Wine Region, the Historic Centre of Evora and the Monastery of the Hieronymites.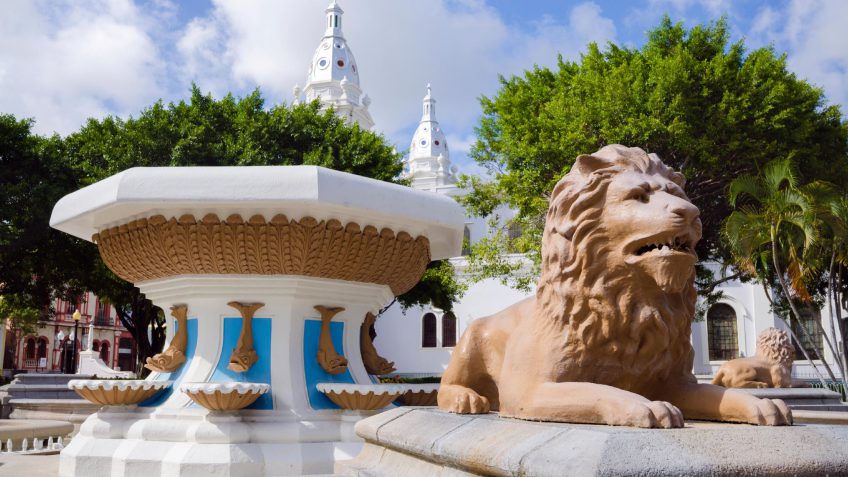 10. Puerto Rico
Estimated cost: $120 to $250 per day, plus airfare
A trip to Puerto Rico, which is a U.S. territory, has long been considered one of the best spring travel deals, according to U.S. News & World Report. The spring weather is sunny, but not too hot, and most of the tourists who flocked there for the winter have left.
Travel to San Juan to get a true Puerto Rican experience, where you can explore El Viejo San Juan (Old San Juan), Carolina Beach and UNESCO World Heritage Site El Castillo San Felipe del Morro. Don't miss out on a visit to Casa Bacardi, where you can take a historical, rum-tasting, or mixology tour at the famous distillery.