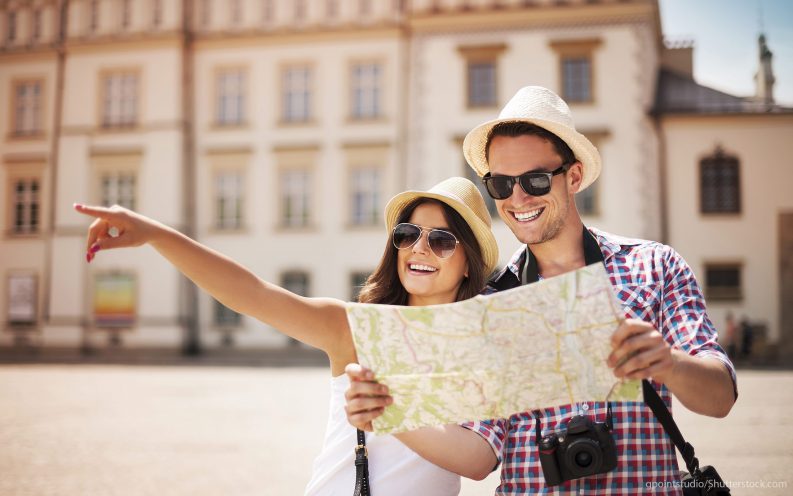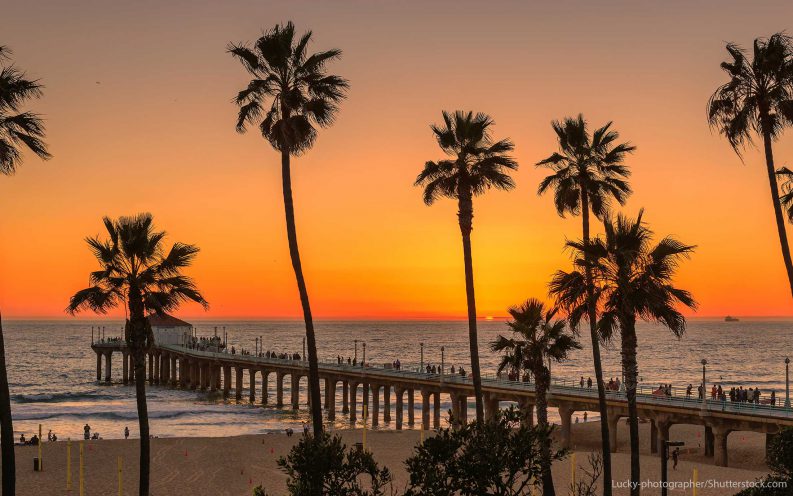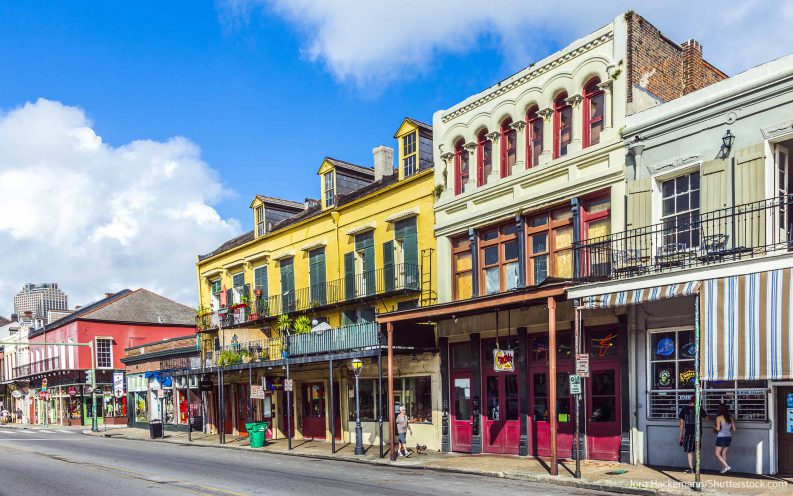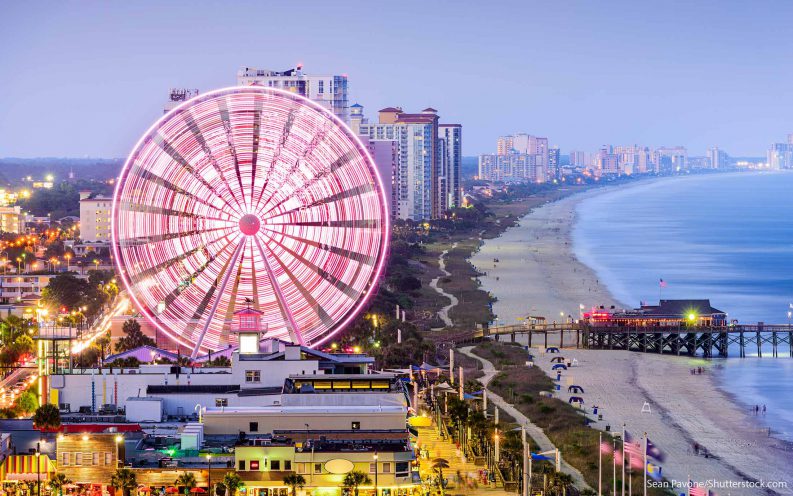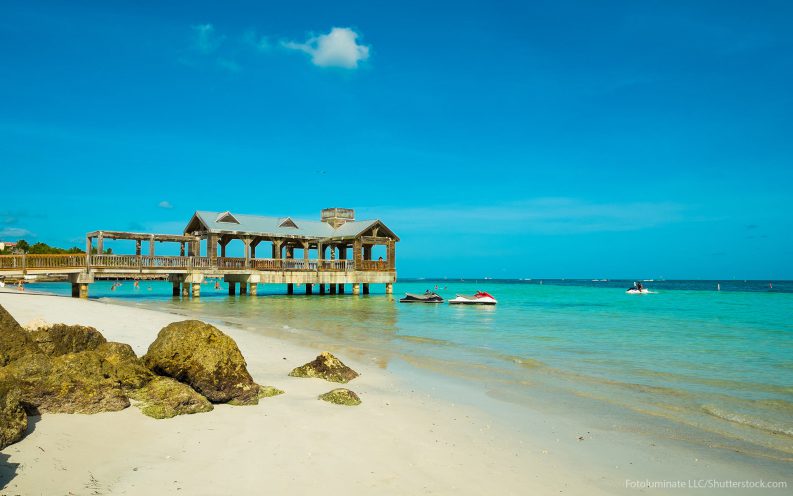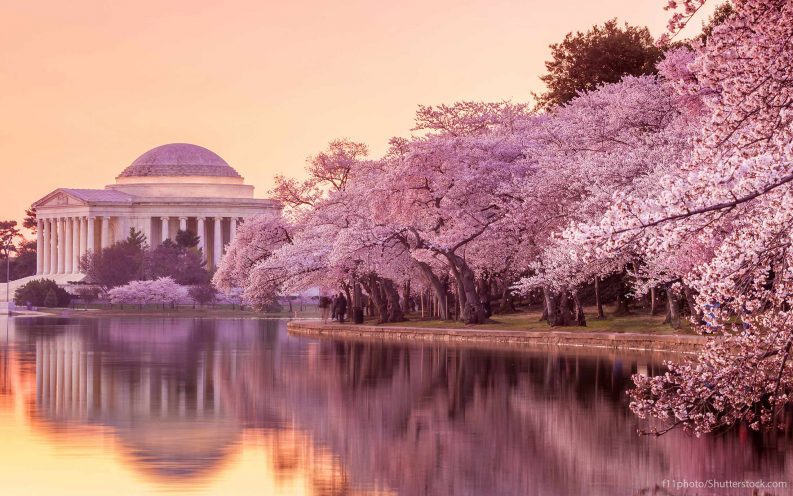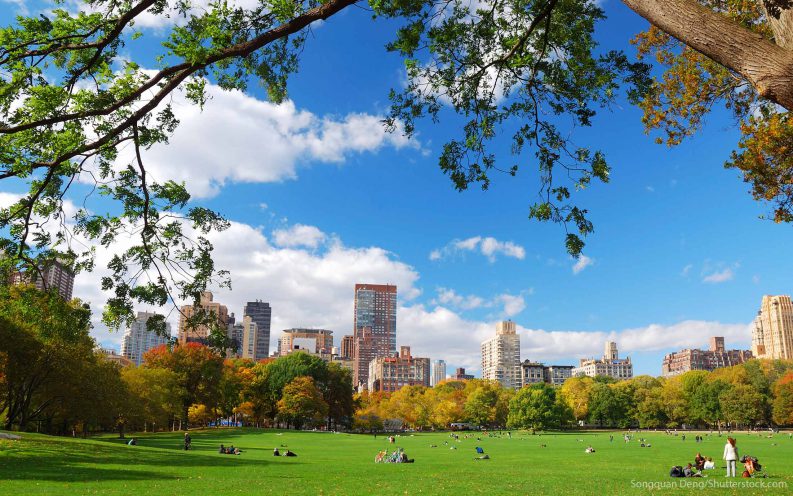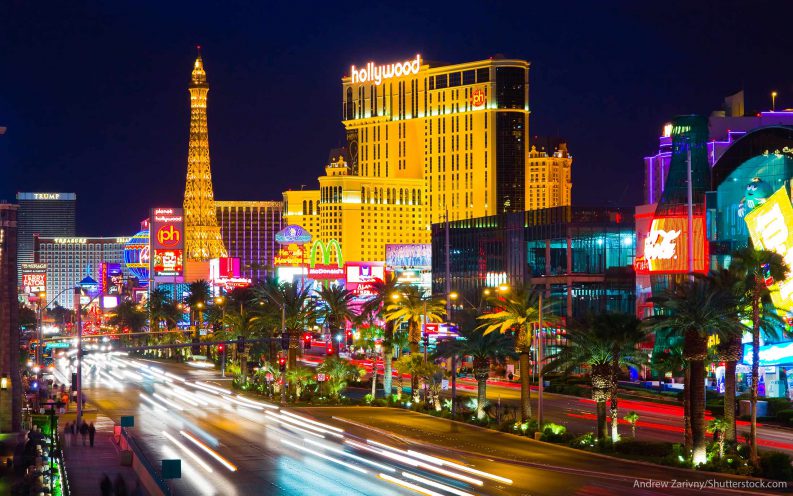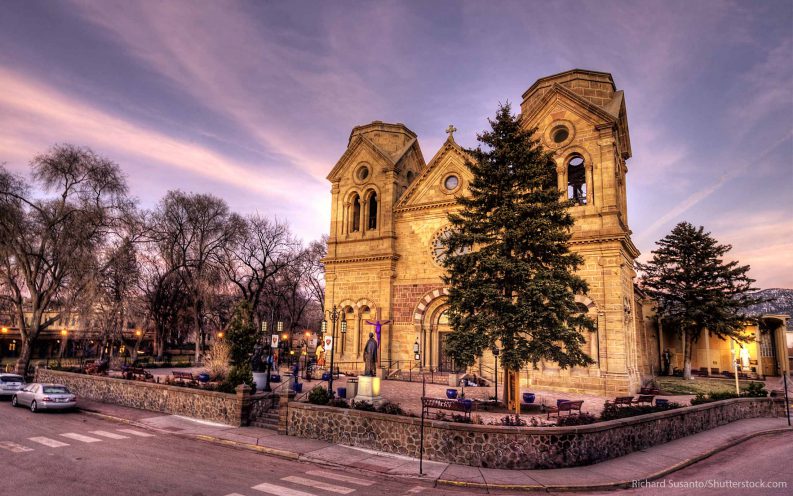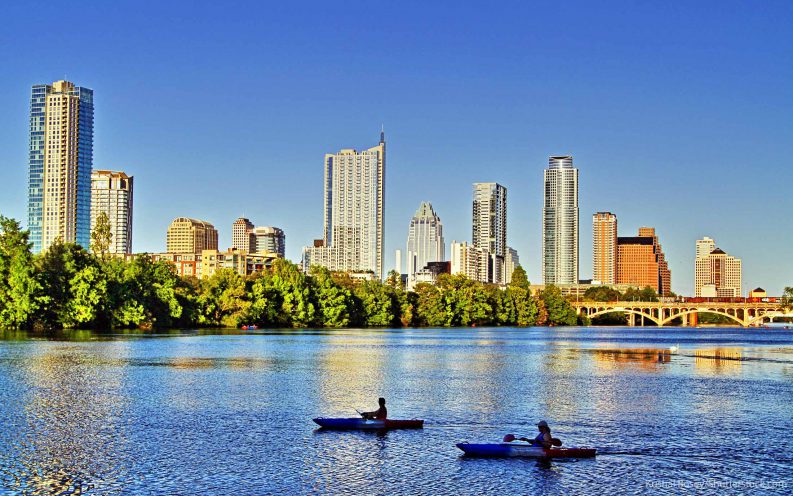 1
2
3
4
5
6
7
8
9
10
We've emerged from the doldrums of winter and the days are getting a little bit longer, which means spring is just around the corner. Between the Easter holiday, warming temperatures and a surge of discounts on flights and hotels, spring is a popular time to travel. If you're itching to hit the road and do some adventuring, click through to see the 10 best states to visit this spring.
1. California
California is a popular spring break destination, for many good reasons. The state is home to famous beaches, incredible weather, hundreds of miles of coastline, redwood forests and world-class theme parks.
If you make Los Angeles your destination, flying into LAX can be relatively inexpensive, too. There are so many flights in and out of the airport that the additional spring break demand has little impact on prices, according to The Fiscal Times.
Los Angeles is also close to several theme parks that will be especially popular this spring break. Universal Studios Hollywood is unveiling the highly anticipated "Wizarding World of Harry Potter" in April 2016. Disneyland has its new "Disneyland Forever" fireworks show and Mad T Party, a popular nighttime dance party.
The average price of a hotel room in Los Angeles is $175 a night, according to Hotels.com data, but travelers can always find great deals. Groupon has promotions running for $98 a night at the Custom Hotel near LAX and $96 a night at the Dixie Hollywood Hotel in Hollywood.
2. Louisiana
New Orleans is known for its round-the-clock nightlife, vibrant music scene and signature cuisine. One of the city's most popular attractions is its Mardi Gras carnival in late winter or early spring.
However, travelers who wait until late April can avoid the crazy crowds, and still enjoy another of the city's famous festivals: the New Orleans Jazz and Heritage Festival, aka "Jazz Fest." From April 22 to May 1, the festival celebrates the city's history in the birth of jazz. The lineup boasts a diverse range of musical artists like Red Hot Chili Peppers and Beck, as well as legends like Dr. John and Buddy Guy. Advance single-day tickets are $60 and entry for kids is $5.
If you opt to avoid Mardi Gras, you also can save significant money on your accommodations — hotels have been known to more than triple their rates during that time, according to a survey by CheapHotels.org. Outside of Mardi Gras, Hotels.com reported the average rate for a New Orleans hotel runs $191 a night.
3. Colorado
Colorado has beautiful mountain scenery, and between the hot summer months and cold winters, spring is an ideal time to visit, according to TripAdvisor. The state's capital, Denver, is one of the more popular spring vacation destinations.
From Denver, visitors can drive about 90 minutes to hit the Breckenridge slopes, or visit nearby bustling college towns like Boulder or Ft. Collins. Or, they can stay in town and enjoy local attractions like the Denver Zoo or the Clyfford Still Museum. Beer lovers can also get a free tour of the Coors Brewery or the guided walking Denver Microbrew Tour for just $29.
The Denver International Airport is about 25 miles from downtown Denver, so travelers should either rent a car or take a shuttle to Denver proper — cabs run $55 to $70, according to FlyDenver.com. The average cost of a Denver hotel room is $142 a night, according to Hotels.com. Or, you can rent an entire home in the Highlands for around $100 a night through Airbnb.
4. South Carolina
If you're looking for warmer weather and white sand beaches on a budget, then book a trip to Myrtle Beach, S.C. Along with an incredible oceanfront, this beach town has a lively nightlife, outdoor activities and attractions, like the Family Kingdom Amusement Park.
The summer months in Myrtle Beach are the most popular, but the spring still has plenty to offer beyond the beach as well, including fishing, dining and spa retreats, according to USA Today. Travelers can also take daytrips to nearby towns to participate in popular spring events like SC Comicon in Charleston, the Lowcountry Blues Bash, the Great Anderson County Fair and the Taste of Darlington.
The average hotel room in Myrtle Beach runs $150 a night, according to Hotels.com, but Kayak showed prices for rooms at luxury hotels like the Sheraton and Hilton around $125, with oceanfront motels offering rates of around $50.
5. Florida
From the beaches of the Keys to the party scenes in Daytona and Fort Lauderdale, Florida is a hot spring break destination, and 2016 will be no exception. In addition to Florida's popular beach activities and nightlife, Universal Studios Orlando is opening new King Kong attractions, like "Skull Island: Reign of Kong," and Walt Disney World is hosting Star Wars weekends starting mid-May.
On average, hotel rooms in Tampa are $123 a night, $216 in Miami and $161 in Fort Lauderdale, according to Hotels.com. Due to the popularity of Florida during the spring months, there are several hotel packages with deals, like seven nights in the luxury Panama Condominiums for $499 a person or 10 to 30 percent off rooms at Walt Disney World through June 2016.
6. Washington, D.C
Between the bleak winter weather and sweltering summer heat, the spring in Washington, D.C., is a prime time to visit. From tours of the nation's Capitol building, to the Smithsonian Institute, to the National Archives (home of the Declaration of Independence and the Constitution), Washington, D.C., is a rich, historic city with over 100 free activities to enjoy.
Spring travelers can visit the Lincoln Memorial, the Jefferson Memorial or the new Martin Luther King, Jr. Memorial. The city also hosts events like the National Cherry Blossom Festival, the White House Easter Egg Roll and Passport DC, during which the embassies open their doors to the public for cultural performances, talks and exhibits.
Hotel rooms in Washington, D.C., average $173 a night, according to Hotels.com. However, Expedia recently listed deals on three-star rooms close to local attractions, like the Holiday Inn on C Street for about $100 a night or the Grand Hyatt Washington on H Street for $109 a night.
7. New York
The list of things to do in New York state in the spring is endless. Tourists can relive the vibrant '60s in Woodstock, tour the Ommegang brewery and Baseball Hall of Fame in Cooperstown or attend the TAP NY Beer and Fine Food Festival in Hunter. However, many travelers choose to spend their time exploring big city life in Manhattan and the surrounding boroughs.
The average cost of a New York City hotel room is a whopping $241 a night, according to Hotels.com, making it one of the most expensive cities to stay in. Fortunately, there are many ways to offset the cost of accommodations.
Katie Dillon, editor of travel and lifestyle site La Jolla Mom, recommended looking for passes that offer admission to multiple attractions at a discounted price. "Go City Cards and CityPASS are two national names to consider, but tourism boards may offer their own passes," she said. "It's important, however, to think about which attractions you'll realistically visit so that you're not paying for unused opportunities."
8. Nevada
The Silver State of Nevada offers many tourist attractions in the spring. You can visit the Hoover Dam, explore the red rocks at Valley of Fire State Park in Overton or take a dip at the Spencer Hot Springs. However, many visitors eventually make their way down to Sin City, aka Las Vegas.
The average Las Vegas hotel room is $119 a night, according to Hotels.com, but there are plenty of discounts this time of year, especially if you stay off the strip. For example, Groupon listed a deal for the Tuscany Suites and Casino for just $27 a night.
If you want to avoid the casino scene altogether, there are hotels that offer the amenities without gambling tables and busy bars. Dillon recommended the Four Seasons, or if that's out of your budget, the Vdara or Mandarin Oriental.
Visitors can also find inexpensive drinks and buffets at many of the casinos on the strip. There are also last-minute half-price tickets to popular shows like David Copperfield, The Ultimate Variety Show and Cirque du Soleil.
9. New Mexico
Spring travelers looking to thaw out after a long winter can head southwest to New Mexico for some sun, art and culture. Central New Mexico temperatures are between 65 and 75 degrees during the spring, and the state's monsoon season doesn't typically start until June or later.
Albuquerque hosts many festivals in the spring, including the National Fiery Foods and Barbecue show in early March, Southwest Chocolate and Coffee Fest later that month, the Albuquerque Renaissance Faire at the end of April or the ABQ Blues and Brews festival in May. In Santa Fe, a city known for its old world charm, tourists can tour the city's food truck scene or visit the Georgia O'Keeffe museum, which is run inside the famous artist's home.
The average cost for a hotel room in Albuquerque is just $91 a night, according to Hotels.com — one of the cheapest on this list. The historic Hotel St. Francis also recently listed rooms for $102 a night.
10. Texas
South Padre Island is a hotbed for spring break partying, but many other Texas towns make for popular spring destinations. Travelers can head to Austin for the South by Southwest conference in March, cool off in the Barton Springs Pool, explore local farmers markets or take in the city's famous street art, murals and mosaics.
There's the Houston Livestock Show and Rodeo and Tour de Houston, an annual bike ride that offers a unique way to see the city and its historic neighborhoods. Dallas is home to several historic activities, like the JFK tour and Holocaust Museum.
Hotels average $129 a night in Houston, $160 in Austin and $136 in Dallas, according to Hotels.com. Austin's boutique Casulo Hotel recently listed rooms for $124 a night, and the Red Roof Inn Austin North had rates starting at $51. Houston's historic four-star Lancaster Hotel recently listed rooms for $130 with 60 days advance purchase, and the Hyatt Place near the Galleria in Dallas had rates for $107 a night.
Next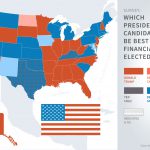 The Best Presidential Candidate for Americans' Money in Every State
View All