Tips and Tricks to Take the Fear Out of Budgeting

Get over your fear of budgeting and take control of your finances with these tips.
Budgeting isn't always easy. For some, it can be downright scary. But it doesn't have to be difficult or daunting.
Part of the reason people shirk from budgeting is because they either believe it'll take away their freedom or they'll have to face the fact that they might be overspending on frivolous purchases — and learn to live without them. However, consider the fact that GOBankingRates' Life + Money Survey found that 38 percent of Americans either fear living in debt forever or always living paycheck to paycheck, and that a budget is the best way to conquer those fears.
A budget is your way to achieve financial freedom. If it still gives you the spooks, though, follow these tips to conquer fears keeping you from being rich.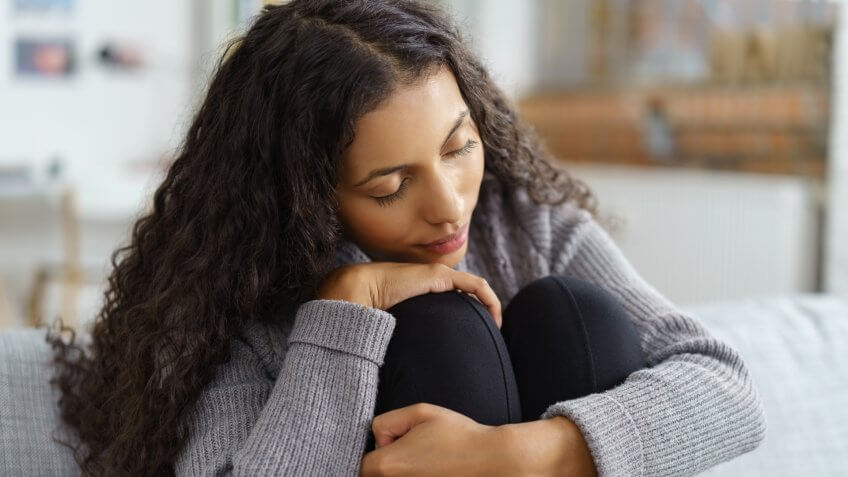 racorn / Shutterstock.com
Visualize Yourself Reaching the Goal
Close your eyes. Picture yourself walking around and smiling because all of your debt is paid off. Your credit card is in your wallet, and it has a zero balance. You know how much money is in your checking account, and you even have some money in savings.
How amazing does that feel? Jim Afremow, a mental games coach and author of "The Champion's Mind: How Great Athletes Think, Train and Thrive," calls this technique "visualize to actualize." And when it comes to your budget, daydreaming about meeting financial goals can make even a lofty goal feel more concrete.
So, sit back and think about what you want in life. Once you have something concrete in mind, work backwards — think about how you can slowly build toward that goal by creating a budget you can stick with.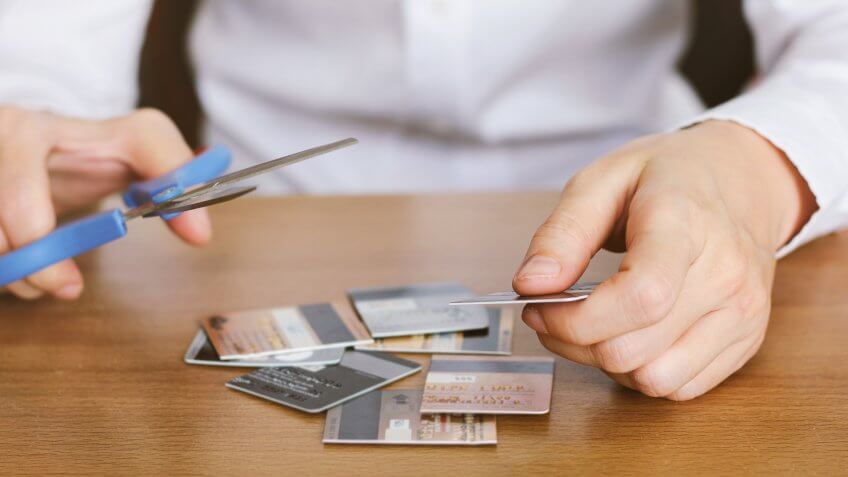 happydancing / Shutterstock.com
Take Small Steps to a Larger Goal
If you want to stop worrying about money, arm yourself with knowledge and break down big goals into smaller financial steps.
Overly ambitious goals are a surefire way to lose motivation. After all, if you vow to pay off all of your debt at once, you're left worrying about the total sum of your debts. And, truth be told, it simply might not be possible to increase payments on all of your bills at once.
So, what you should do is pick one credit card or loan to pay off, and put all your focus and energy into increasing payments toward that debt. Once it's paid off, you use the money you freed up by paying off that first debt to tackle the next debt. Remember: Paying off debt is a marathon, not a sprint.
Another great thing about setting small goals is your failures aren't that big of a deal — or, they're not as big of a deal as failing with a big goal. If you're saving for an emergency fund and fail to contribute toward it for a paycheck, that's okay. Use your failures to identify ways you can improve your budget. What's important is, at the end, you accept your failures and move on.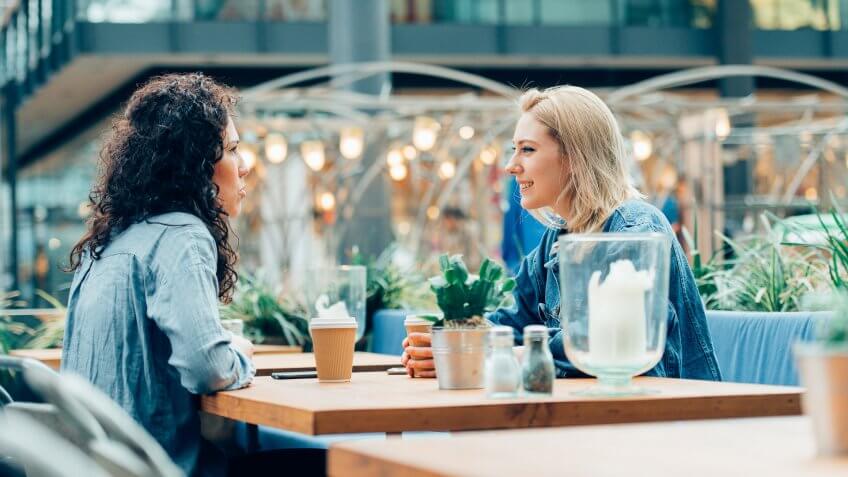 Riccardo Piccinini / Shutterstock.com
Talk About Your Goals and Worries
One way to get over your fear of budgeting is to talk to other people about it. Maybe you're worried you'll fail or that you don't have a firm grasp of your finances. It might sound silly, but once you talk to others about your financial concerns, you'll realize that most other people have the same or similar worries. There's a reason, after all, that cost of living and insufficient income are the top financial concerns among Americans, according to a GOBankingRates survey.
See the Results: The Biggest Financial Concerns Among Americans
If you consistently fail to keep a budget, you can announce your financial goals on social media or start a blog. This can help keep you accountable and open up conversations about money with people in similar situations.
You can also share your financial goals with others. Talk to coworkers, friends or your partner about a particular goal. Maybe you want to stop eating out as often. If you can find someone with the same goal, they can help keep you accountable. It's like having a gym buddy for your money.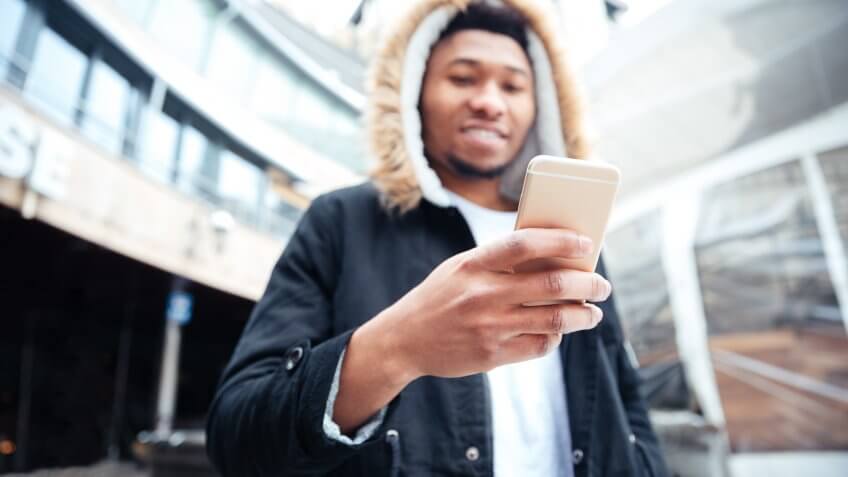 Dean Drobot / Shutterstock.com
Track Your Spending
You can't get over your fears if you don't face them. So, set a time to sit down with your money and have a nice, long look at where it's going and how much is coming in. You might have a tense stare down with your bank account and purchase history, but the more you familiarize yourself with your expenses and recurring bills, the better armed you are for setting a budget.
You'll also want to start paying attention to how you're spending money day to day. On this, Brittney Castro, founder of Financially Wise Women, said, "You need to track your income and expenses to get a solid idea of where you are spending your money. Try tracking [your money] for a three-month period because some months are anomalies and you just need the average."
You can find apps that help you track expenses. Mint is a popular option that connects to your bank accounts and automatically updates with the latest transactions. You can track bills, create budgets and more from your computer browser or the Mint app.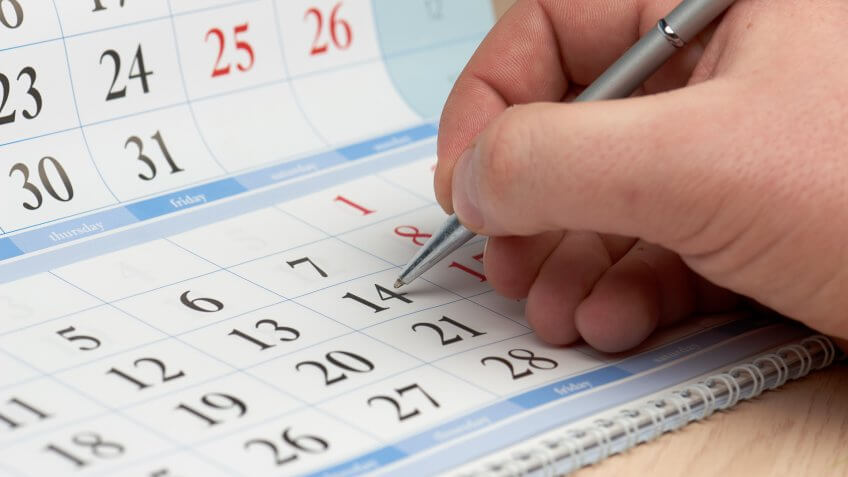 Sergey Fedulov / Shutterstock.com
Set a Date With Your Money
Schedule periodic check-ins with your money, and don't worry if you're shocked by what you find. Part of improving your finances is identifying areas where you can improve. Embrace your findings and use them to start budgeting.
If you're not sure how you're performing, try the 50/20/30 rule. It's a good baseline budget that can help you find problem areas in your expenses. Here's how it divvies up your money:
50% goes toward fixed expenses, like rent and insurance
30% goes toward entertainment, like shopping and dining out
20% goes toward financial obligations, like debt and savings
"When comparing your expenses against the 50/20/30 [rule], ask yourself, 'Where do I fall?'" Castro advised. "And, 'Where should I focus my attention?'"
Don't get discouraged if your budget doesn't match up exactly, though. Your situation is unique. For example, you might have a lot of debt and need to put more than 20 percent of your take-home pay toward paying down credit card or loan balances. Or you might be more interested in catching up on retirement savings, and thus will put more money into savings.
It's important that you establish a budget that works for you. That way, if you need to go on a shopping spree to de-stress every once in a while, you know exactly how much you're allowed to spend before you start hurting your finances.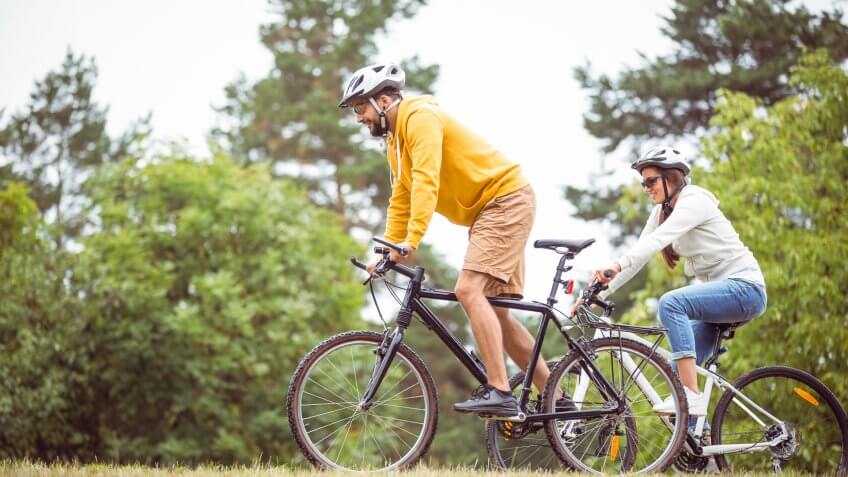 wavebreakmedia / Shutterstock.com
Brainstorm Ways to Save Money
The hardest part about budgeting is cutting expenses like dining out, going for drinks or to the movies. A budget doesn't have to mean you stop doing these things. What it does mean, though, is you start looking for opportunities to have fun without spending a lot of money.
Think back to when you were young. Back then, the best activities — going to the park, riding your bike — were free. Well, those things are still free. So is going to the beach, hiking and going on art walks. Even if eating out is your favorite pastime, you can pick up Groupons for discount meals.
You can also make saving money a game. Start a swear jar, set up mini rewards for each savings goal you meet or make a vision board of your long-term goals.
Up Next: Smart Strategies to Get Out of Debt in 2017
When you're worried about budgeting, keep in mind that the hardest part about a budget is getting started. Sure, looking over your finances might sting, but the long-term benefits of getting familiar with your finances outweigh the short-term discomfort of admitting you have room to grow.
Ashley Redmond contributed to the reporting for this article.