11 Billionaires With Big, Bold Ideas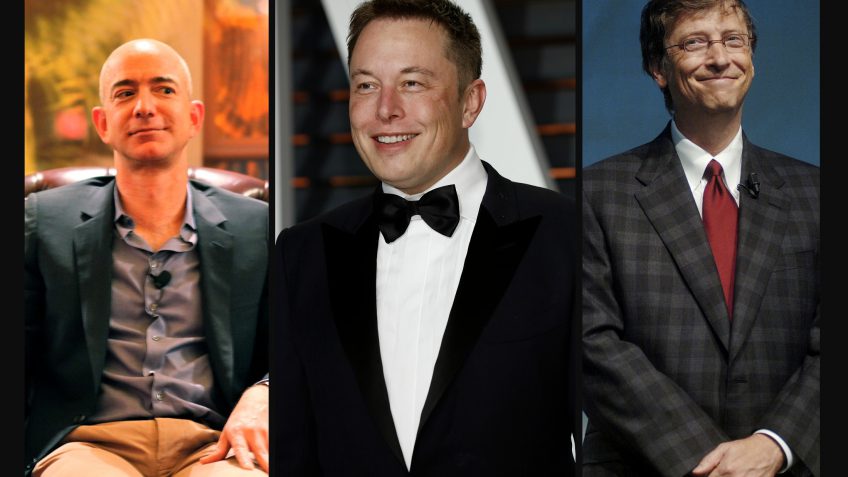 One skill billionaires seem to have mastered is the ability to think big. They set seemingly unrealistic goals, take calculated risks and sometimes achieve what once would have been impossible. Take, for instance, these 11 billionaires. Their big, bold ideas will — if successful — have huge global impacts on mankind.
Click through to find out what some of the world's richest people hope to accomplish in years to come.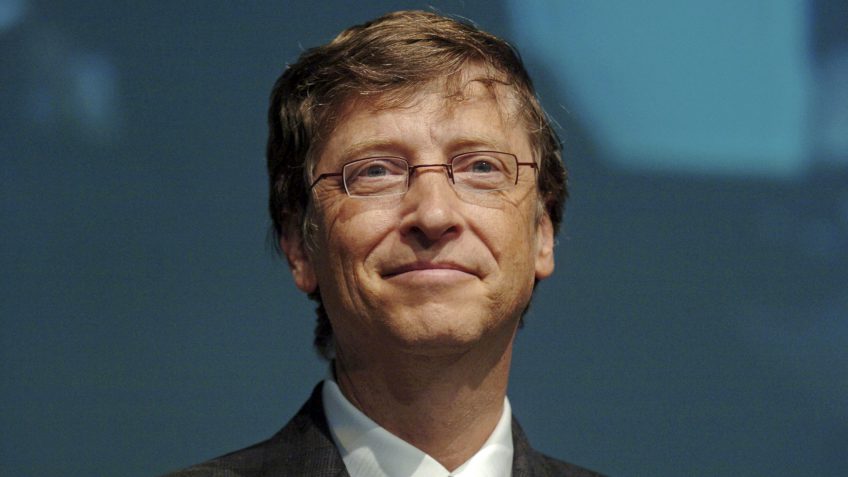 1. Bill Gates: Improving the Lives of People Living in Poverty
Melinda and Bill Gates — who are the world's wealthiest couple with a combined net worth of $85.7 billion, CNBC reported in July — formed the Bill and Melinda Gates foundation in 2000. Their foundation works to find ways to improve the lives of billions of people living in extreme poverty around the globe.
The "big bet" Bill and Melinda Gates have made: "The lives of people in poor countries will improve faster in the next 15 years than at any other time in history." The foundation plans to achieve this goal by tackling health — specifically among children — farming, mobile banking and education issues through innovated technology.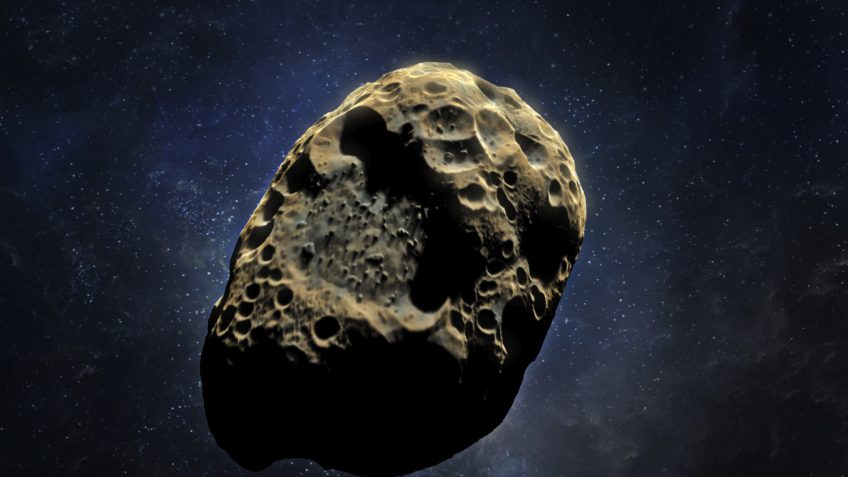 2. Charles Simonyi: Mining on Asteroids
Charles Simonyi is just one of the investors who have supported Planetary Resources, a company whose vision is to "do the impossible now" by mining on asteroids. According to Forbes, the man who was "behind the creation of Microsoft Word and Excel" has a net worth of $1.73 billion.
When Planetary Resources announced in 2012 its plans to mine near-Earth asteroids, Simonyi said in a statement, "The commercialization of space began with communications satellites and is developing for human spaceflight. The next logical step is to begin the innovative development of resources from space. I'm proud to be part of this effort."
Planetary Resources president Chris Lewicki reportedly told MarketPlace.org, "We anticipate being able to send the first commercial mission out to a near-Earth asteroid before the end of this decade, extracting its resources like water, hydrogen and oxygen soon after."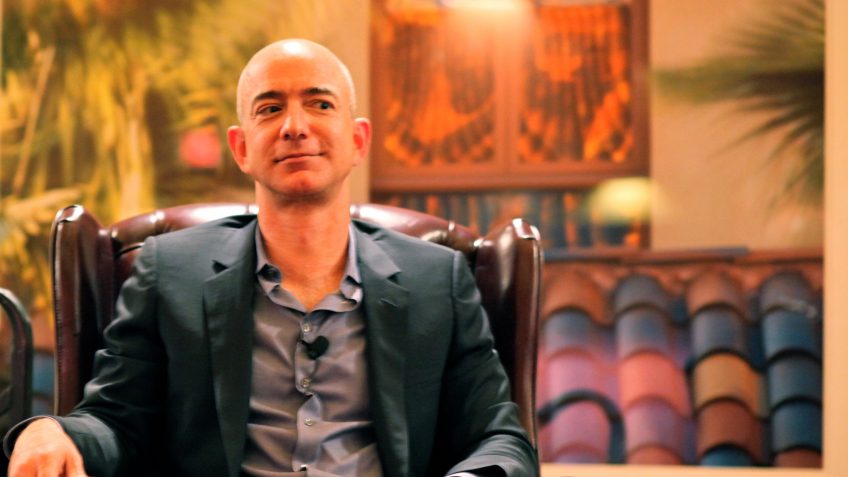 3. Jeff Bezos: Constructing a 10,000-Year Clock
Amazon founder Jeff Bezos, whose net worth is an impressive $58 billion, has reportedly invested at least $42 million in a project that aims to build a clock that will run for 10,000 years, reports Business Insider. According to Wired, the clock is a "symbol of the power of long-term thinking" for Bezos. He hopes it will have people thinking more about the distant future and how they can have a profound effect on it.
Currently, the clock is under construction and is expected to be hundreds of feet tall. It's being built inside a mountain in western Texas, but there's no completion date scheduled. Once the clock is finished, it will be open to the public.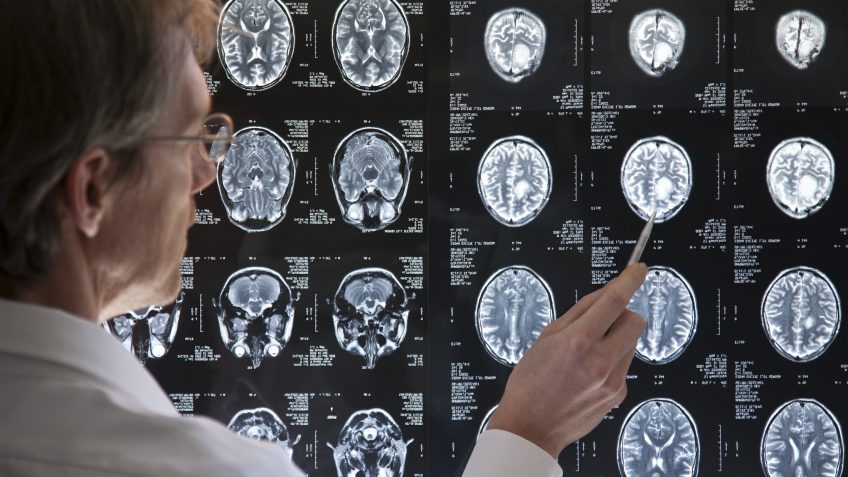 4. Paul Allen: Mapping the Human Brain
In 2003, Microsoft co-founder and multibillionaire Paul Allen founded the Allen Institute for Brain Science. The purpose of this institute is to discover what makes us human and to answer some of the most pressing questions in neuroscience. To do this, the institute has embarked on a quest to map the human brain.
To fully understand how big of a challenge this quest is, consider this: There are 86 billion neurons in the human brain. The Allen Cell Types Database, which Allen launched earlier this year, currently only contains information about 240 neurons found in mice brains, reports Forbes.
Mapping the entire human brain will have incalculable benefits for mankind, especially in helping to understand, treat and prevent diseases such as Alzheimer's and Parkinson's.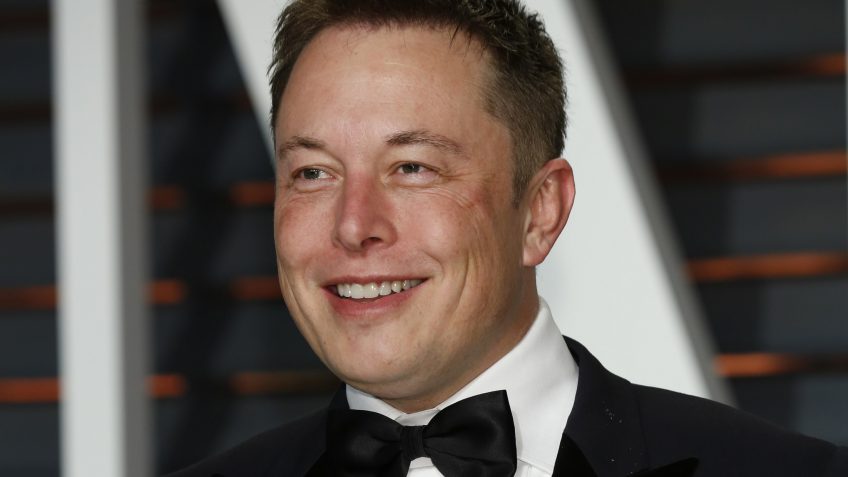 5. Elon Musk: Creating the Hyperloop
When Elon Musk first talked about his vision of a futuristic Hyperloop — a form of high-speed transportation technology that will move people and goods across the country while encased in pods through a low-pressure tube — people thought he was crazy. But, the Hyperloop looks set to become a reality. Wired reports Hyperloop Technologies is expected to test its propulsion system in January 2016.
Musk, who is worth more than $12 billion, is not affiliated with Hyperloop Technologies or any other Hyperloop companies working to bring the technology into fruition. However, Musk's SpaceX company is running a competition to find the best-designed Hyperloop pod. SpaceX will construct a 1-mile test track for the Hyperloop pod competition set for summer 2016.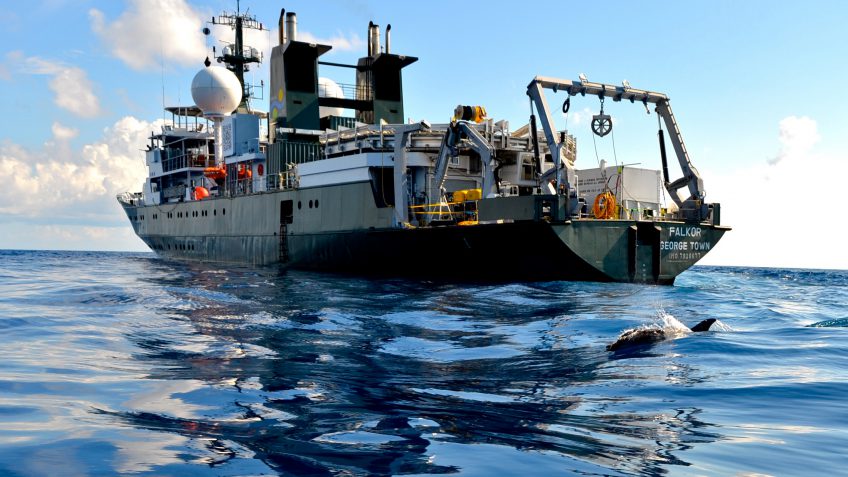 6. Wendy and Eric Schmidt: Understanding the World's Oceans
In 2009, Wendy Schmidt went on her first scuba dive in the Caribbean's Grenadine islands. According to the New York Times, that's when she got the idea that more needed to be done to research the world's oceans. After talking it over with her husband, Google chairman Eric Schmidt, they decided to establish the Schmidt Ocean Institute with $100 million.
The institute's mission is to "advance the frontiers of ocean research and exploration." It uses its oceanographic research vessel, a 272-foot-long ship, to conduct its research. Some of the institute's past projects of 2015 include unlocking tsunami secrets in Indonesia and studying Australia's Perth Canyon.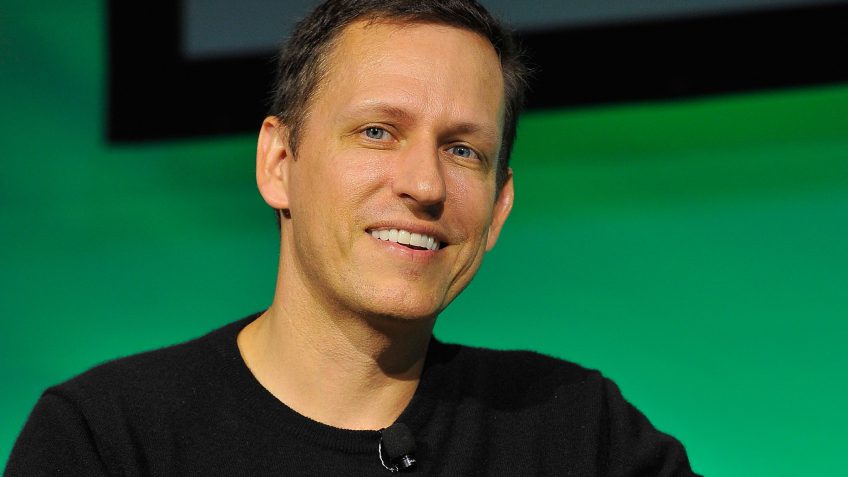 7. Peter Thiel: Combating Human Aging
Peter Thiel, the venture capitalist who also co-founded PayPal and has a net worth of $2.8 billion, once said, "Almost every human being who has ever lived is dead. Solving this problem is the most natural, humane and important thing we could possibly do," according to the Sens Research Foundation. So, he is investing in scientists who are doing anti-aging research.
"I've always had this really strong sense that death was a terrible, terrible thing," Thiel told the Washington Post. "Most people end up compartmentalizing, and they are in some weird mode of denial and acceptance about death ... I prefer to fight it."
Thiel's Breakout Labs, which invests in early-stage and innovating companies, announced in November 2015 that it will help fund CyteGen, which wants to combat aging as well. The specific dollar amount of how much the 48-year-old has donated to anti-aging causes and foundations is unknown, but it's reportedly in the millions.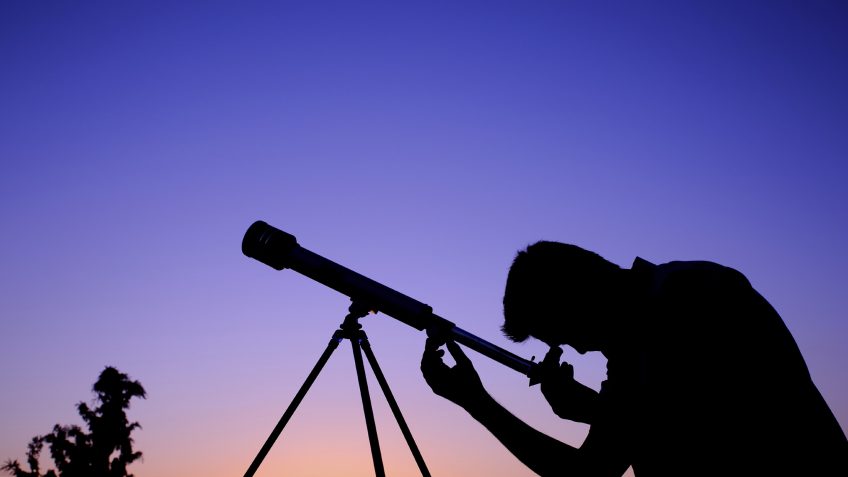 8. George P. Mitchell: Building a Giant Magellan Telescope
George P. Mitchell was a billionaire Texas oil developer before he died in 2013. He is credited with pioneering shale-drilling techniques, thereby triggering "a renaissance in North American oil and natural gas production," reports Bloomberg. Mitchell was also a philanthropist and gave $25 million to the Giant Magellan Telescope (GMT) project in 2011.
The GMT is being built in Chile's Atacama desert and will hopefully be able to determine the distance of faraway objects in space and what they are made of. But perhaps most importantly, the creation of the telescope will answer the question, "Are we alone?"
The telescope is expected to finish construction in 2024 at a cost of $1 billion, reports ScienceMag.org.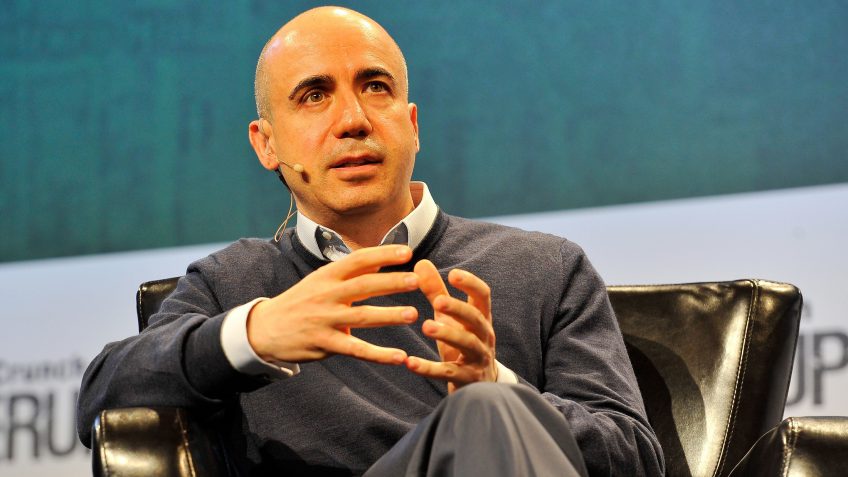 9. Yuri Milner: Searching for Alien Life
Yuri Milner is a Russian investor with a net worth of $3.3 billion. In July, Milner announced that he will shell out at least $100 million in the next decade to fund a new project called Breakthrough Listen. His goal? To find alien life in space.
According to The Verge, scientists and researchers will be able to search among 1 billion stars and 100 galaxies for signals of alien life thanks to the project. In a letter he shared with Business Insider, Milner wrote, "There has never been a better moment for a large-scale international effort to find life in the universe. As a civilization, we owe it to ourselves to commit time, resources and passion to this quest."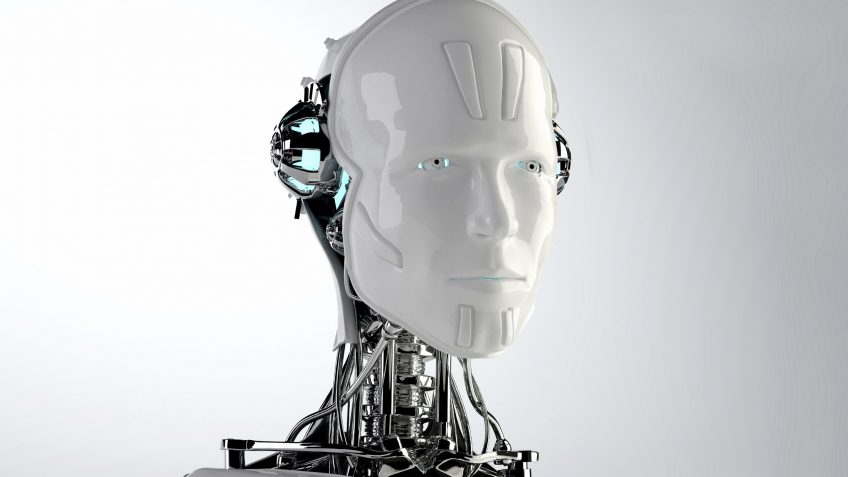 10. Dmitry Itskov: Making Immortality a Reality
Similar to Peter Thiel, Dmitry Itskov wants to combat human aging. His approach is a little different, though.
Itskov, who's been called a billionaire as well as a multimillionaire by various outlets, wants to make humans immortal by putting digital copies of brains or "human consciousness" in non-biological carriers — or what the New York Times refers to as "low-cost avatars." This would enable a person to effectively exist for hundreds or even thousands of years.
According to the Times, Itskov said he will have invested at least $3 million to his 2045 Initiative "by the time the second congress is over." The 2045 Initiative's mission is to bring together those researchers who are interested in finding ways to "eliminate aging and even death."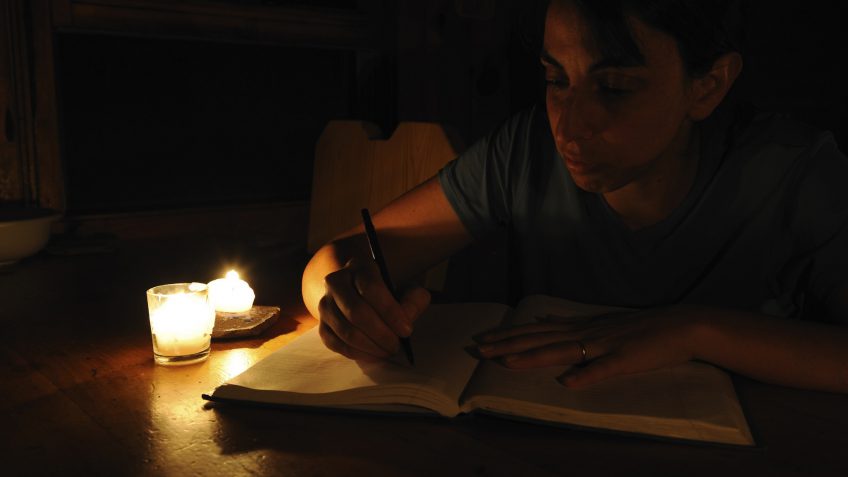 11. Manoj Bhargava: Bringing Electricity to Millions
Manoj Bhargava is the billionaire creator of 5-Hour Energy, and he is now on a mission to improve the lives of the millions of people living in homes with hardly any electricity.
Thanks to his reportedly $4 billion fortune, Bhargava was able to build a stationary bike called the Free Electric that can power homes for a day with just one hour of pedaling, reports Inc. National Geographic reports Bhargava has already built the bike and plans to distribute10,000 of them in India early next year.
Keep Reading: See Where the Top 10 American Billionaires Were Born
"If you have wealth, it's a duty to help those who don't," Bhargava told National Geographic. "Make a difference in people's lives. Don't just talk about it."