13 Money-Themed Costumes for Halloween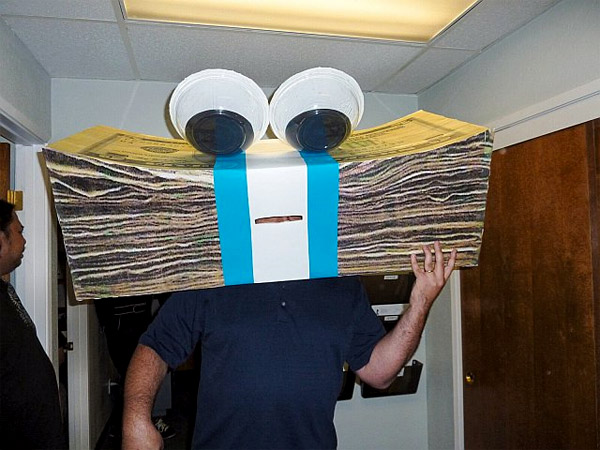 Halloween is right around the corner and you know you're excited. You spend 365 days a year working, saving and planning your finances but on this one day, you get to show off your savings sophistication with an awesomely clever, financially-themed Halloween costume.
While others are more focused on showing skin or striking fear in the hearts of trick-or-treaters, you take this holiday as the perfect opportunity to spread your personal finance savvy and awareness. After all, what's scarier than Bernie Madoff haunting your retirement savings?
Here's our most recent list of Halloween costume ideas sure to be a hit.
See previous years' costumes: 16 Finance-Themed Halloween Costumes for the Recession
1. Goldmember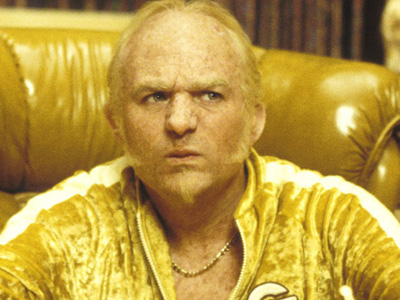 A little dated? Maybe. But with the price of gold skyrocketing to record highs, who wouldn't want to scream, "I love gooooold," all night and actually look smart doing it?
2. Gordon Gekko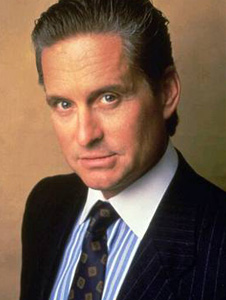 Were you worried last year that your Gekko costume was becoming outdated after wearing it for the 20th consecutive Halloween? Fear not, because Money Never Sleeps gave it its second wind.
3. Donald Trump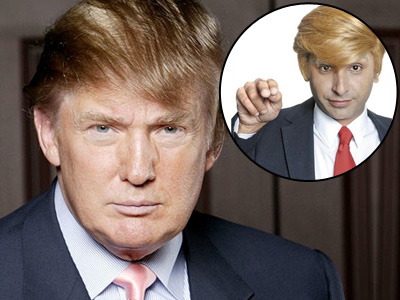 "You're fired." Classic.
4. Suze Orman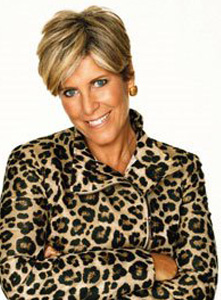 If done right, dressing up as the iconic financial goddess can be the scariest Halloween costume of the party.
5. Bernie Madoff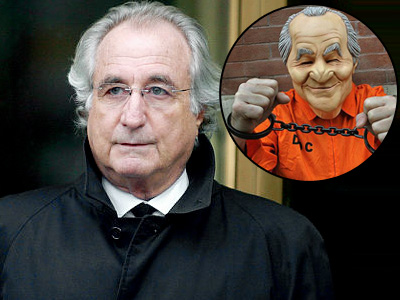 Caution: Dressing up as the Ponzi schemer could be hazardous to your health. But then again, who wouldn't want to see the poster boy of financial fraud walking around in a jumpsuit and chains?
6. Angelo Mozilo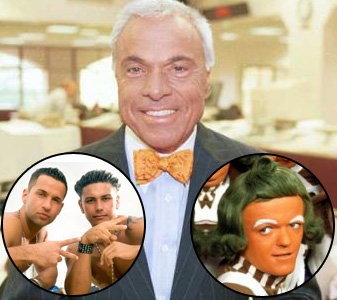 If you want to kill two birds with one stone, dress up as the disgraced former CEO of Countrywide Financial who had to pay the SEC $67.5 million for his role in causing the recession. In addition to being a bad banker, you also have your Jersey Shore theme covered.
7. Mr. Monopoly (aka. Rich Uncle Pennybags)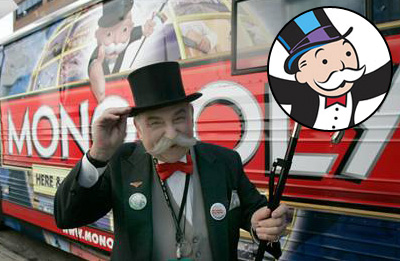 This timeless classic works every Halloween. Everyone loves the Monopoly Man!
8. Goldman Sachs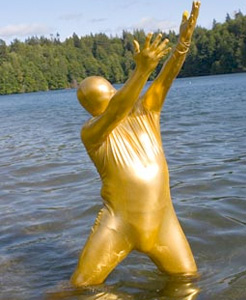 The investment bank is a favorite among conspiracy theorists. They're the big bad corporation that has a hand behind everything. EVERYTHING. That's frightening enough to warrant a costume consideration. Drape yourself with giant golden fabric–a TARP, if you will–and go as a gold man sack.
9. Predatory Lenders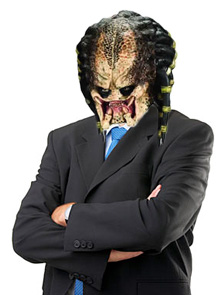 This one doesn't need much explanation. Imagine casually enjoying a drink and some chips with dip while conversing about the state of the mortgage industry as a predator in a suit. Loosen your tie a bit and enjoy yourself.
10. Bull Market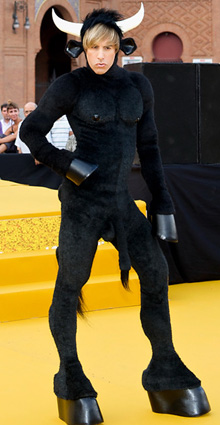 Everyone's waiting for the bounce back in the stock market, so why not give the people what they want? You'll be the life of the party.
11. Cash Cow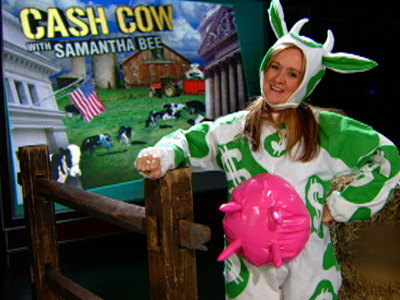 Even better, a his and her bovine costume. Just be careful with those udders.
12. Capital "ISM"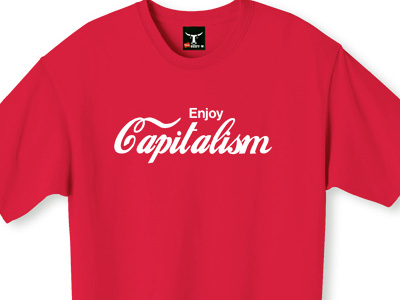 If you're on a budget, just get a printed T-shirt with the letters "I", "S" and "M" on it. Now you're the backbone of the American financial system!
13. Mortgage-Backed Security
It's pretty literal in the sense of the word. It's been a few years, but the mortgage-backed securities crisis still keeps bankers, and investors, up at night.
What's your money-themed costume for this Halloween?