15 Financial Lessons Passed Down for Dia De Los Muertos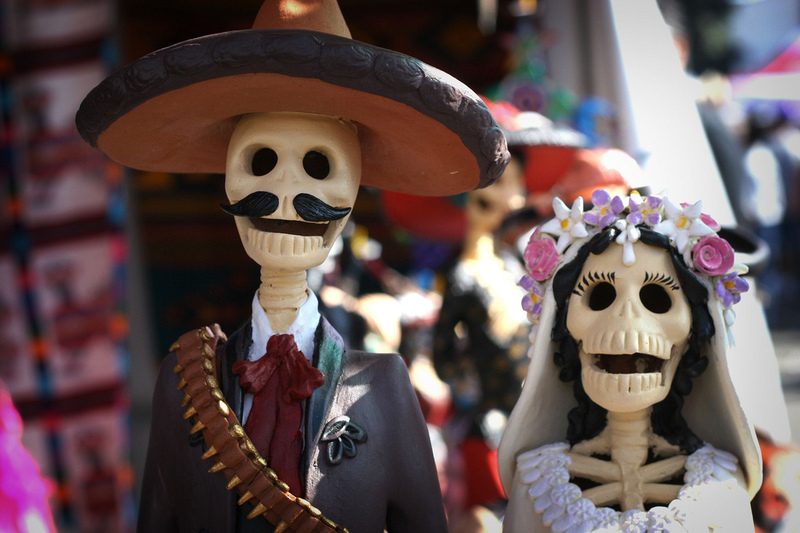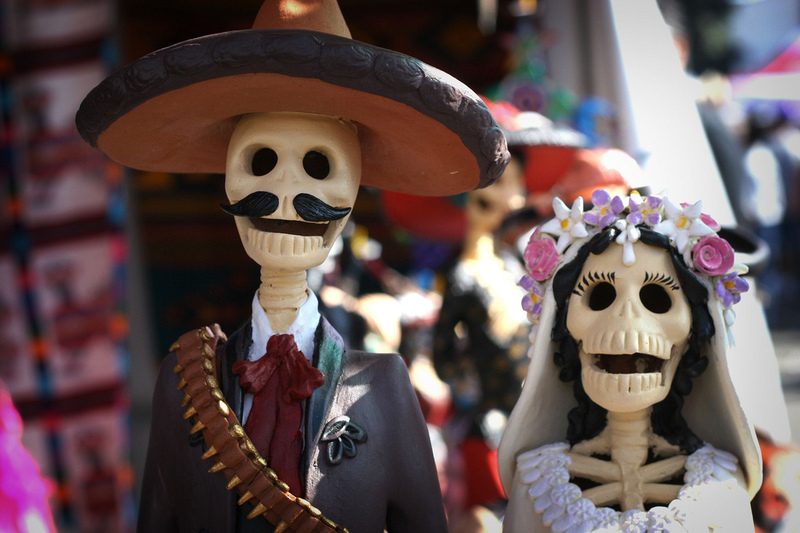 Every day is an opportunity to remember a family member or loved one who has passed away, and to reflect on how they influenced us in our lives. You might be familiar with a November holiday especially devoted to it: Dia de Los Muertos, a Mexican holiday meaning "Day of the Dead." It takes place on the two days following Halloween, but it doesn't mourn the deceased — rather celebrating their memories through a number of symbolic festivities and events.
In honor of Dia de Los Muertos, we asked some people to share the most meaningful financial lessons they learned from their late fathers, mothers, grandparents and siblings. Some insightful, some cautionary, the responses were overwhelming.
Related: The 4 Best Things to Buy in November

Dia de los Muertos: What I Learned
1. Strive for a one-year financial buffer.
"If you are a man of means, put a year in the bank," said Tim Toterhi, recalling the words of his grandfather. "Chasing that goal forces you to live below your means. Achieving it considerably reduces your stress. Sickness, job loss, unforeseen expenses don't hurt as much when you have a cushion."
2. Track every single purchase you make.
Richard DeCosta's late father used a simple practice to know where each dollar is spent. "He would use an index card in his pocket and write down any purchases for the day, great or small," DeCosta said. "By the end of the week, he would see where his money was going and where he needed to cut back."
3. Balance a relationship between spending and credit.
This is a simple piece of financial advice Michelle Schroeder learned from her father. "My father passed away in April of 2008, and he was my financial role model (plus a great dad)," she said. "He taught me to only spend what I can afford, to not go into credit card debt, and that credit can actually be your friend because it can help you earn low interest rates and afford a home."
4. Carefully plan your finances — but don't skimp on living life to the fullest.
Sandra Rodriguez said her late father taught her to "plan your assets carefully, so that they will pass on seamlessly when it is time in accordance with your wishes." Her mother's financial advice complemented her father's: "I learned that saving is important, but it is equally important to live life to the fullest, as you never know when it will end."
Related: 8 Ways to Save up $1,000 Before Black Friday
5. Stick to a budget — and don't forget to invest!
Amy Marshall's grandmother always stressed staying on a budget, "and stick to it as well as invest in big blue chip companies. She lived off those dividends for years! She was a very smart business lady."
6. Plan for the unexpected with an emergency fund.
"My brother passed away suddenly at age 50 and left his three children and ex-wife without a dime," said Kathleen Fitzpatrick. "He had no insurance and no savings. His ex-wife worked a minimum wage job and he provided all support for the children. Needless to say, their life changed and their standard of living changed overnight." The lesson Fitzpatrick said she learned: "Have an emergency fund in place [and] don't take risks; the unexpected can happen."
7. Pursue a fulfilling profession that allows you to live comfortably.
"He tried to tell me repeatedly about the importance of having a good career and later, once it finally dawned on me that he had a point, his example taught me as well," said Barry Maher about his father, a Harvard Law School grad. "Once it finally did sink in, I did everything I could to develop that kind of career."
8. Don't risk friendships over money. Give instead of lend.
"When someone asks you to lend them some money, it's wiser to gift them what you can afford." This is the biggest financial lesson Katie A. said she learned from her late father. "This way, you're still helping them without creating an awkward debt situation with them," such as guilt over following up for payment, or a borrower unable to repay. Her dad, she said, would always use this example: "If someone asks you to borrow $100, just give them $50 — no strings attached."
Related: 3 Ways to Save Money on Christmas Shopping — But You Have to Start Now
9. Be generous… but don't go broke over it.
According to Gail Cunningham, while both of her late parents were kind in giving, their generosity placed others' needs over their family's own. "As much fun as it is to give gifts, being generous to a fault can have its own problems," she said. "As a result, I became more of a 'look before you leap' shopper and rarely impulse buy."
10. Money out of sight, out of mind can't tempt you to spend it.
Katy Kassian's father believed that personal finance windfalls like holiday bonuses shouldn't be splurged, but saved. "When you get a raise, automatically put half of it in savings," Kassian said he told her. "You'll never miss it."
11. Leave a financial paper trail.
"The greatest lesson I've learned from my grandparents passing on, as well as my own parents' retirement," said Sondra Sgarletto, "is that regardless of who you are dealing with, you must document everything. Nothing is truly yours if it's not written in black and white."
12. Cash is always better than credit.
And it's truly king when it comes to negotiating better deals, said Harrine Freeman about what she learned from her grandfather. "A salesperson may get excited when they see a potential buyer with a 750 credit score, but they get even more excited when they see a potential buyer with a cashier's check or briefcase full of cash to purchase a car. You may even get to meet the branch manager."
13. Learn to read the economy's "body language."
Freeman's grandmother also espoused a valuable lesson: "She taught me about signs when the economy starts to falter and to save even more during those times." Those included, according to Freeman, recognizing increases in consumer and oil prices, unemployment rates and wars, and decreases to manufacturing rates, home sales and spending by the wealthy.
14. Prepay your funeral arrangements.
Both of Susan Bender Phelps' parents made it easy for their surviving relative by financing their funeral plans years in advance. "It was the greatest gift," Phelps said, "to have it all arranged exactly the way they wanted. The grief was overwhelming and it made it possible for us to be with each other rather than scrambling to make it happen, and have to pay for it before the estate issues could be resolved."
Related: 7 Ways to Save Money On Your Own Funeral
15. Never underestimate the value of estate planning.
"The overwhelming lesson that I learned is not just to leave a will, but to discuss your will with those who are involved," said Jeremy Gregg, regarding the death of his grandmother. And for Carol Gee, her mother imparted several good financial lessons, but realized upon her death that her life insurance policy covered many important costs. "When she passed," said Gee, "while it was a sad time for us, her having life insurance meant her funeral expenses were taken care of."
Can you recall a similar piece of money wisdom from a family member or friend? In honor of Dia de Los Muertos, please leave them in the comments section below.
Photo credit: Gwen Harlow