Masters Tournament Purse is 172 Times the Average American's Salary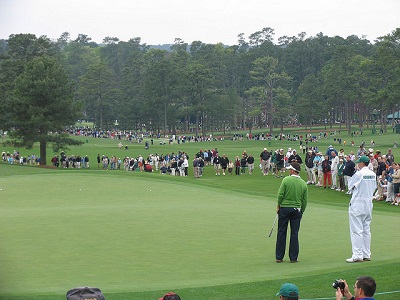 Professional golfers invited to the 2014 Masters Tournament will be playing for one of the largest purses and most prestigious titles in the PGA Tour. The first of the four men's major championships to be played annually, the Masters Tournament will take place April 10 through 13 at Augusta National Golf Club. With an $8 million purse up for grabs, the cash bounty at stake trails only that of the Players and PGA Championships, which were increased from $9.5 to $10 million this year.
Adam Scott won the Masters Tournament in 2013, walking away with a sizable $1.44 million. 60 other golfers earned portions ranging from $864,000 to $17,600 each. Even on the lower end, that's quite a cash prize, but what happens when you consider the $8 million collectively? What kind of impact could that money make?
>>Click here for the best savings account interest rates today.
The Masters Purse, By the Numbers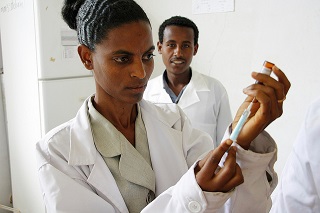 More Aid Than The U.S. Government is Giving Venezuela and Algeria Combined
The Obama administration's 2014 fiscal year budget called for $52 billion in foreign assistance. Of that, $8.3 billion was allocated to USAID and the State Department, $1.57 billion to international organizations, and $1.2 billion to the Near East to aid democratic reform and institution building.
When you look at individual countries, however, aid amounts range widely. On the high end, the United States allocated almost $2.2 billion to Afghanistan, $1.56 billion to Egypt and $1.16 billion to Pakistan; on the low end, $10,000 was distributed to Saudi Arabia, $100,000 each to the Republic of Congo and Portugal, and $120,000 to Togo.
The troubled regions of Venezuela and Algeria will be receiving $5 million and $2.6 million, respectively. The Masters purse could cover that cost, with the addition of Chad at $280,000 and Mauritania at $260,000.
What about the cost to significantly reduce child mortality rates? According to the Bill & Melinda Gates Foundation, the measles vaccine costs $0.25 per child — $8 million would cover 32 million measles vaccines. Beyond measles, $500 billion has been spent in aid since 1980 to cover vaccines, HIV and AIDS treatments, family planning and water and sanitation improvements abroad, with the result of 100 million lives saved. The Masters purse alone could save 1,600 lives through foreign aid, at a cost of $5,000 per life.
Photo credit: DFID – UK Department for International Development
172 Times Larger Than the Average American's Salary
The annual mean wage in the United States was $46,440 in 2013 — the Masters purse is 172 times larger than that salary. When compared to the average compensation for those who hold positions as chief executives, the Masters purse is 45 times larger than their mean annual income of $178,400.
Five Homes in Beverly Hills or Six Condos in Manhattan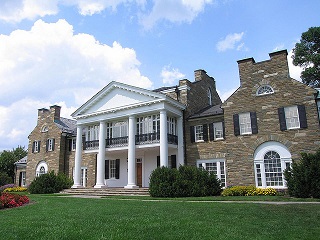 Looking for the mansion of your dreams? The Masters purse could finance five homes in Southern California's Beverly Hills, where the median home price is $1,362,500. If Manhattan is more your scene, a condo in the Big Apple has a median value of $1,182,300 — six of which could be purchased with the Masters purse.
The Masters purse could cover a small strip of nine properties in San Francisco, where median home prices are $887,700. Or, if an Atlantic vacation home is more your taste, you could purchase 10 seaside pads outright in Palm Beach, Fla., at a median home value of $766,000.
Photo credit: Will Nusser

150 Corvettes, 38 Bentleys, 25 Ferraris and a Lamborghini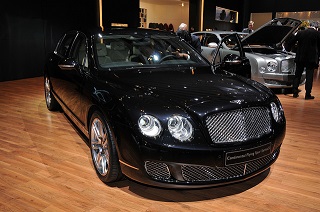 That 2014 Chevrolet Corvette Viper you've been ogling — you could buy 150 of those with the $8 million Masters Tournament purse. If you want something more exotic, the tournament purse would cover the entire cost of the 2014 Lamborghini Veneno Roadster, starting at $4.5 million, with enough money left over to purchase 78 Dodge Vipers.
If you're trying to keep things classy, the 2014 Bentley Flying Spur costs $205,825 — you could purchase 38 of these. $8 million could also purchase 25 Ferrari F12 Berlinettas, at a modest $315,888 a pop.
You'd be just $500,000 short of purchasing the three most expensive cars of 2014: the Lamborghini Veneno Roadster at $4.5 million, the Bugatti Veyron 16.4 Grand Sport at $2.5 million and the Koenigsegg Agera S at $1.52 million.
Photo credit: Autoviva
15,296 Shares of Apple Stock and 17,977 Bitcoins
At just over $523 dollars per share, the Masters purse could purchase 15,296 shares of Apple Inc. stock. With a recently split stock at $538 a share, you could invest in 14,869 shares of Google. At over $445, you could purchase 17,977 Bitcoins.
Warren Buffett's Berkshire Hathaway is the highest priced stock in the market, at roughly $184,700 per A share. The Masters purse value could translate to 43 shares, and considering the fact that Berkshire Hathaway stock has risen by $70,000 a share since 2011, it might be a wise use of the Masters prize money.
Photo credit: Brian Brake