The 2014 Oscar "Swag Bag" Is Worth $80,000 — and Counts as Taxable Income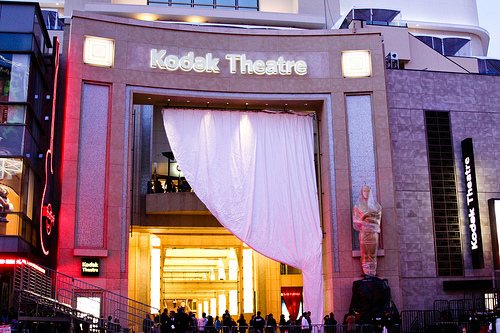 For 2014 Academy Award nominees who manage to take home Oscar gold, the award is priceless. While GOBankingRates estimates the Oscar statue is worth $500, and can boost a winner's earnings by 20 percent, losers don't walk away empty-handed, either.
For those Oscar-nominated stars and film producers, a "swag bag" cushions the blow of losing — and cushions losers' bank accounts, as well. Each year, a gift bag filled with tens of thousands worth of luxury goodies is sent to the losing nominees as a consolation prize.
This year's swag bag includes about $80,000 worth of goodies that range from the sublime (walking tour of Japan, valued at $15,000) to the ridiculous ($16,000 worth of hair transplants, a $2,700 medication to boost a woman's sex drive).
And all of it will need to be claimed on next year's taxes.
Related: These Are the Receipts You Should Keep for Itemizing Taxes
Here's What's in a 2014 Academy Award Swag Bag
The 2014 Oscar swag bags include $80,000 worth of luxury goods, designer items and deluxe vacations, according to CNN Money, a haul that is 45 percent more valuable than the $55,000 gift bags doled out at last year's Oscars. Called the "Everyone Wins at the Oscars Nominee Gift Bag" by the marketing firm that puts it together, Distinctive Assets, it includes a wide range of products to take the sting out of an Academy Award loss.
Here's the rundown of some of the gifts included in the swag bag, by value.
Hydroxycut weight-loss supplements, bars and shakes: $39
Pepper spray gun: $120
Designer iPhone case made from French and Italian leather: $230
Organic maple syrup: $280
10 personal training sessions: $850
Pet supplies, including one-year's worth of pet electrolyte spray: $1,571
Five-night stay in a Hawaii resort: $2,000
Home spa system, including aromatherapy, steam treatments and a wireless shower radio: $2,560
O-Shot, a procedure designed to boost female libido: $2,700
Krystal Klear water filtration system: $4,895
Stay at seaside resort near Puerto Vallerta, Mexico: $3,300
Donation for pet meals, going to the animal shelter of the celebrity's choosing: $6,100
Trip to the Canadian Rockies: $6,850
Best of Las Vegas trip: $9,000
Walking tour of Japan: $15,000
Robotic hair transplant system: $16,000
Recipients of the Oscar gift bag should remember to claim the gift as non-monetary income when filing taxes. In past years, there have been scuffles between the IRS and the Academy over the lavish gift bags, with the IRS categorizing them in 2006 as "non-cash compensation" that is taxable income — meaning whoever gives out the bags is required to file tax forms documenting the gifts and recipients must include it in their tax filings, reports The Washington Post.
Photo credit: Shavar Ross