HauteLook, Gilt and Other Sites for Scoring Luxury Items at Half the Price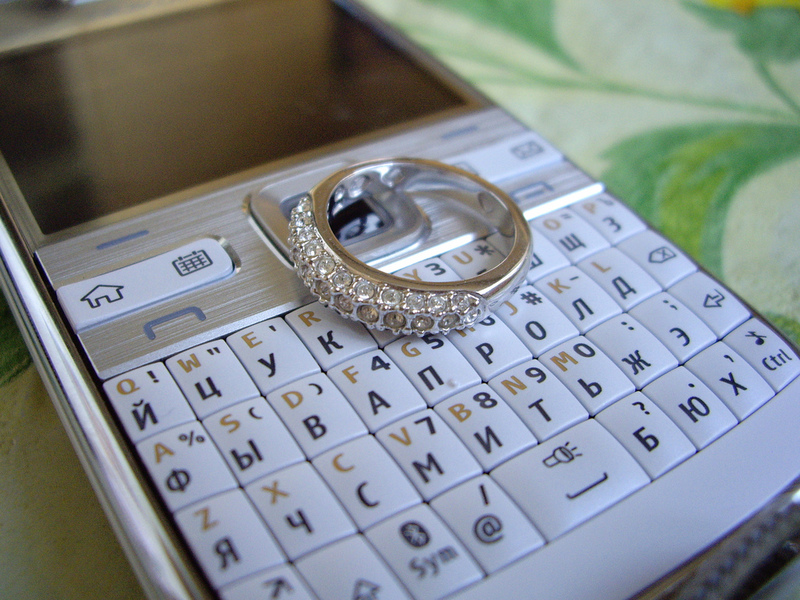 Today, shopping has been made easier by websites that focus on offering luxury goods at lower prices than local malls and boutiques can provide. In addition to the advantages that come with avoiding long lines and crowded stores, online shoppers can also benefit from better return policies and greater availability of products.
However, it's important to take a few precautions when shopping online to avoid purchasing a knock-off or being stuck with a faulty product. Here are a few of the best websites for saving money on luxury items and gifts, as well as some tips for how to know if an online store actually offers quality merchandise.
You might also like …
The Best Websites for Luxury Gifts
When you are shopping for luxury items, it's important to begin by visiting an online retailer you are sure will provide true designer products at the lowest prices. Here are a few websites with proven track records of providing their customers with the same high level of service that would be expected from a brick-and-mortar retailer.
1. Net-A-Porter
A visit to Net-A-Porter will immediately change how you shop for luxury goods. This website is known as the world's leading online fashion destination for a good reason.
Here, you can find clothing from popular designers like Marc Jacobs, Dolce & Gabbana and Yves Saint Laurent. The site's weekly magazine and trend report also provide inspiration for shoppers, and you can further increase your savings with its free shipping and returns policy that applies to every order.
2. Rue La La
Every time you visit Rue La La, you will be greeted with an array of online boutiques that offer hour-long to multi-day deals on luxury merchandise, including clothing, accessories and home goods.
Prada, Oakley and Trina Turk are a few of the top designers you will find on this website. When an online boutique is active, you can expect to find designer merchandise marked down by several hundred dollars.
Rue La La allows customers to request their favorite designers and enjoy the thrill of finding a good deal.
3. HauteLook
If you are looking for an online store that is backed by a solid reputation in the fashion industry, then you need look no further than HauteLook. This luxury online retailer is operated by Nordstrom.
Here, you can find top designer products offered at up to 75 percent off and know that the authenticity has already been verified. Rebecca Minkoff, Armani and Dolce Cabo are among the designer labels offered in the site's daily sales.
HauteLook also extends the savings to free shipping on orders greater than $100 and rewards you with $10 every time a friend you refer signs up for the site.
4. Gilt
From cashmere sweaters to designer watches, top designer items can be found at more than 70 percent off the list price. Calvin Klein and Stuart Weitzman are two of the top collections offered at Gilt. With more than 200 sales a week, shoppers here can enjoy instant access to new merchandise every day. Gilt also offers a $30 incentive for each friend you refer who signs up for membership.
Related: 6 Luxuries That Aren't Just for Rich People
Online Gift Shopping Tips
Shopping only at reputable retailers is one of the best ways to ensure satisfaction with your purchases. However, it is also important to safeguard your finances by using some careful shopping strategies.
MSN Money recommends checking for suspicious signs, such as multiple pop-up windows, poor design layouts and strange web addresses — all of which point to a lack of legitimacy.
You will also want to be familiar with the return policies each website has in place. As a general rule, a reputable online retailer will offer store credit or a full refund to customers who are not completely satisfied with their purchases.
If you are shopping around for the largest discount on designer goods, be sure to add in the cost of shipping and subtract additional credits for incentives, such as referrals.
Locating designer goods at cheap prices is made easy with the bargains that can be found at online luxury retailers. Whether you prefer to shop at one-day sales or enjoy knowing that you can get a membership discount, you will always find the largest number of designer options when you shop online.
This article was written by Briar McLachaln, who loves luxury gifts of all shapes and sizes.  One last luxury gift she recommends is an elaborate indoor fountain, like the ones at www.fathomfountains.com.

Photo credit: Anna Chernichko