5 Better Uses of Your Money Than Buying US Open Tickets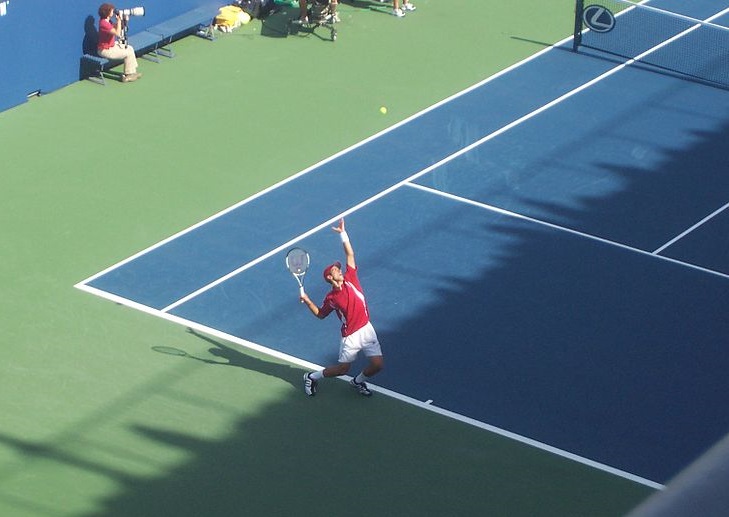 With the 118th US Open tennis tournament now underway in Flushing, NY, fans from around the globe are gathering to watch both up-and-coming and elite tennis players battle for the cup.
Started in 1881 in New Port, R.I., the US Open has grown from 26 players and around 100 spectators to over 900 matches and nearly three-quarters of a million people who come to watch the best of the best. In addition to the champions who are well known to the public, the US Open also hosts the US Open Wheelchair Tennis Competition as well as the US Open Junior Championships.
New this year is the American Collegiate Invitational where fans can watch the top eight female and top eight male college-level players compete for the inaugural trophy.
How Much Does a US Open Ticket Cost?
US Open Tickets range in price depending on which venue you purchase, where you sit and when in the tournament you go. As of August 27, Ground or General Admission ran $78, providing access to all the field courts, but first come, first serve seating in the Louis Armstrong Stadium.
Reserved seats in the Arthur Ashe and Louis Armstrong Stadiums vary wildly from $27 for an upper deck promenade seat in the Arthur Ashe Stadium to $110 for a mid-week ticket in the Louis Armstrong Stadium. Courtside seats during the championship can run in excess of $1,500. You will have to buy a ticket for each session, day and evening that you plan to attend.
Related: How Much Would Wimbledon Champs Serena Williams and Roger Federer Earned If They Invested The Winnings?
The US Open's Total Cost
In addition to ticket cost, spectators will have parking at $30 at the Mets stadium. Since no food or beverages are allowed into The Open, you'll have to buy food at one of the many venues. According to a phone call to the ticket office, fans have to buy a $35 pass in order to dine at the swanky Aces or Champions Bar & Grill.
Walking into the US Open Club will set you back $20.00. There are many other restaurant, snack and drink venues available without the pass, which you can assume will offer inflated prices as at most other sporting events (ever pay $8.00 or more for a beer at a ballpark?) Smart folks will budget between $50.00 and $100.00 for food per person, per day.
Further, two nights at a local hotel averages around $248.00 per night — and don't forget about gas or public transportation. If you are traveling from far away, you can add airfare into your total budget. Currently, flights from LA or Chicago to Laguardia run around $400.00 for a round trip.
5 Better Uses of Your Money
Although going to the US Open would be a once in a lifetime experience for some, there are far better ways to use the several thousand dollars you could easily end up spending to attend.
1. Avoid the Christmas Debt Hangover
It may still be warm out, but Christmas is just around the corner. According to a Gallup poll, Americans estimated they would spend $704 on presents alone for Christmas in 2013. Factor in food and other costs for decorations and the replacement strand of lights and Christmas could run a family well over $1,000.00.
Wouldn't it be nice to wake up on January 1 and know that Christmas was paid for and then some? Saving your money by skipping the US Open means you could have a solid Christmas budget instead, allowing you to avoid the debt hangover so many shoppers face months after the holidays.
2. Pay Down Existing Debt
According to Mint.com, the average American household carries $15,252.00 in debt. If you're one of them, prioritizing extra funds to be put toward debt instead of entertainment will allow you to get rid of that financial burden once and for all — freeing up future funds to be spent on whatever you like, guilt-free.
3. Save For An Emergency
You might want to set aside the cash for an unforeseen emergency like a car repair, medical bills or new appliance. Common sense dictates that it's always less expensive to buy something in cash than it is to pay interest on it — having some money in an emergency fund will allow you to stay debt-free in the event of an unexpected financial bump.
Related: 5 Easy Steps to Set Up an Emergency Savings Fund
4. Invest in a Long-Term Goal
Have kids? College will be here sooner than you think. Every dollar you invest in Junior's future will be one less dollar in student loan debt after he graduates from college.
Working? Retirement is coming, too. If you plan on retiring at your current lifestyle, you'll have to invest money for the long term. The money you would have spent on The US Open could be a nice chunk of change in 20 years.
5. Make a Charitable Contribution
Besides the obvious benefit of helping others in need, charitable contributions can also provide financial benefits, like reducing your tax bill. The contribution must be made to a qualifying organization and you must itemize your deductions. But still, wouldn't you feel good helping others and getting a little tax relief?