5 High-Paying Careers That Don't Require a College Degree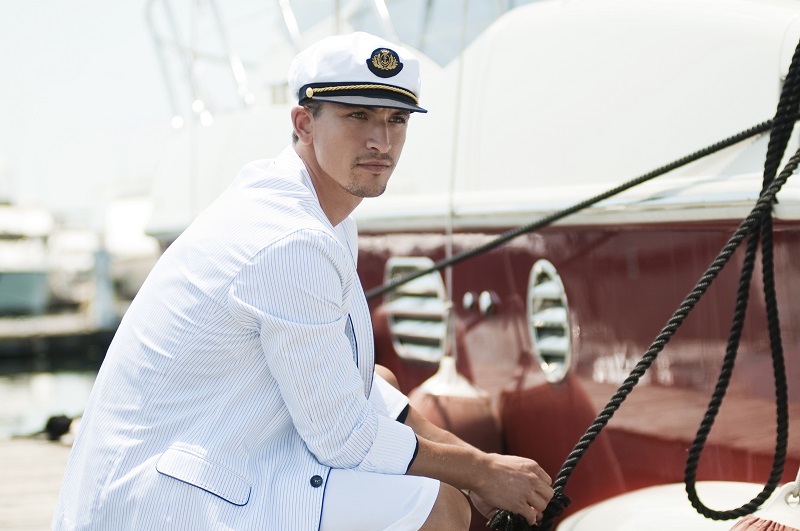 If you're one of the 60 percent of Americans between 25 to 64 working without a college degree, according to the Lumina Foundation, it doesn't mean that you don't want a well-paying, interesting career. And while it's true that studies have shown that college grads do, on average, earn more than those with only a high school diploma, that doesn't mean that earning less is a guarantee.
"We are in an era where conventional wisdom is that without a college degree you're doomed," said career and education expert Marty Nemko. "But one size does not fit all."
There are many people who don't need the four to eight years — and a lot money — it would take to go to college. If you're one of those people, here are five high-paying careers in various industries that don't require a college degree.
Related: Ralph Lauren One of 15 Millionaires Who Don't Have College Degrees
1. Real Estate Broker
If you want to make your own schedule and work in a career where the sky's the limit regarding how much you can make, becoming a real estate broker might not be a bad choice. According to the Bureau of Labor Statistics' (BLS) Occupational Employment and Wages program for May 2014, the median annual wage for this profession was $57,360. The top 10 percent of earners made more than $175,000.
That's some nice bank for a career in which no college degree is required. You will need a high school diploma, complete some real estate courses and pass an exam to get licensed, however.
"I cannot think of any other industry with as much upside earning potential as real estate," said Link Moser, a realtor who didn't go to college and now manages an eight-person team on track to sell $30 million in real estate this year for New Hampshire Fine Homes Group.
2. Web Developer
Do you surf the web all day and find yourself saying, "I could design a better website than that"? Well, maybe you could.
Web developers design and create websites for individuals and businesses, and many don't have college degrees. So if you've got skills in the programming and web design realm, this career could pay off: The median yearly income was $63,490 in 2014, with the top 10 percent pulling in $112,680, according to the BLS. Maybe that's why this career made the list for "The Best Jobs Without a 4-Year Degree for 2015" by CareerCast.
Read: 10 Highest-Paying Jobs for Women
3. Insurance Sales Agent
You could have a well-paying career selling all sorts of insurance, from life and health to car or home. No college degree is required, but you'll need to be licensed in the state where you work. You'll also need an entrepreneurial spirit, some people skills and as tough a skin as an ambulance-chasing lawyer. The upside is the median annual pay last year was $47,860, with the top earners banking nearly $120,000, according to the BLS.
"The reason insurance is so lucrative is that in many segments, such as health insurance, you earn a commission every month for as long as that policy is in force," said Danielle Kunkle, a Medigap insurance expert and founder of insurance agency Boomer Benefits. "Spend a few years selling policies, and you can very quickly earn a six-figure salary and then work less than 40 hours a week maintaining it."
4. Advertising Sales Agent
Sometimes it can seem like there isn't a space in this world that is ad-free. From airports to magazines to the web, someone is always trying to sell you something. But someone has to sell that ad space to advertisers. And that job pays pretty well.
In fact, the median yearly pay for sales agents was $47,890 in 2014, with the top 10 percent earning more than $113,120 a year. To get there, you'll need a winning personality and some solid sales game — but no college degree.
"In sales, you cannot only create your value, but enhance it to the marketplace if you are successful," said Mike Smith, a former VP in sales who founded SalesCoaching1, a sales force consulting firm. "No one cares if you graduated from an Ivy League school if you are the top performer."
Hourly and Annual Salaries for High-Paying Careers
| | | |
| --- | --- | --- |
| Career | Median Hourly Wage | Median Annual Salary |
| Real Estate Broker | $27.58 | $57,360 |
| Web Developer | $30.52 | $63,490 |
| Insurance Sales Agent | $23.01 | $47,860 |
| Advertising Sales Agent | $23.02 | $47,890 |
Source: U.S. Department of Labor Bureau of Labor Statistics' Occupational Employment and Wages (May 2014).
5. Superyacht Crew
It's not for everyone, but here's a career that will have you seeing the world in style — or at least aboard a yacht with style. The pay isn't so bad either.
For superyacht deckhands, the pay is about $2,500 per month. For a mate, it's $3,000, according to Luxury Yacht Group's —which operates the world's largest crew agency — 2015 salary guidelines. Below is more information on how much various superyacht crew members can earn:
| | |
| --- | --- |
| Superyacht Job | Monthly Salary |
| Deckhand | $2,500 – $4,500 |
| Junior Steward/ess | $2,500 – $3,500 |
| Steward/ess | $3,000 – $5,000 |
| Mate | $3,000 – $7,000 |
| Chef | $4,500 – $8,000+ |
| Captain | $7,000 – $15,000 |
Source: Luxury Yacht Group's Salary Guidelines (August 2015)

And, no college degree is needed, said Angela Hood, founder and CEO of ThisWay Global, a job matching web and mobile app. Add in tips and the fact that room and board are included, and you're making some decent money.
According to a 2014 Guardian article, there are about 5,000 superyachts in the world (at least 100-feet long), with the biggest needing up to 70 crew. Of course, be prepared to work for your view. The article interviews several "yachties" who tell of cruel or tyrannical yacht owners, 20-hour days and cramped quarters. And while that might sound like the Navy, at least no one's trying to shoot you — and the food's probably better.
Read: Planning for Retirement Is No. 1 Money Challenge of Gen Xers Today, Study Finds