How Much it Will Cost You if Punxsutawney Phil Sees His Shadow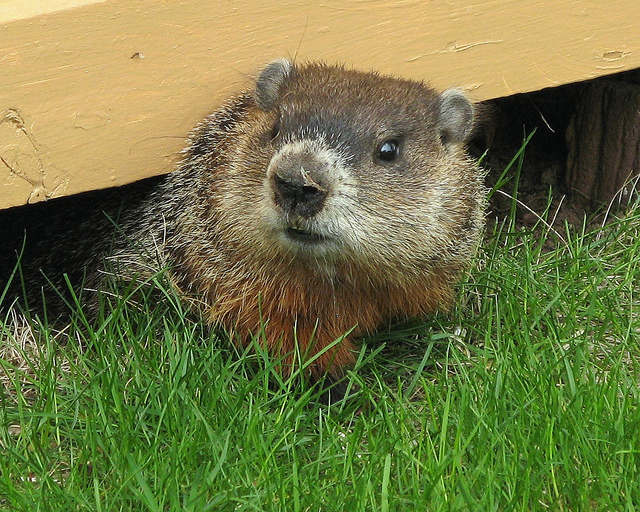 On Groundhog Day 2014, particularly for those in the northeast, it's time to start thinking about what the cost of an addition six weeks of winter will be if Punxsatawney Phil sees his shadow. We spoke to professionals in the energy industry and personal finance experts to get you the facts on what you can expect to pay out of your savings account, in the event the season does not go as you might like this Groundhog Day.
What Is Groundhog Day?
Groundhog Day is an American tradition. Every year on February 2nd at Gobbler's Knob in Pennsylvania, tradition holds that when a groundhog emerges from its burrow he can predict the weather. The official groundhog is Punxsatawney Phil. When he comes out, he will either see his shadow or he won't. If he sees his shadow, he will run back into his hole for six more weeks of winter. If he doesn't see his shadow, we can expect an early start to spring.
Of course, the tradition is a bit silly and mostly for children, but there are are in fact financial implications to a full 6 weeks of extra winter. What will an extended winter mean to you in terms of your savings?
Punxsutawney Phil's Shadow and Your Savings
Six weeks might sound like a long time or it might sound like a short time; it's very subjective. But what's not subjective is how long six weeks is compared to the year and how long an extension of winter it is.
At a little under 12 percent of the total year, six weeks is nothing to sneeze at. The difference becomes more noticeable when one considers the total length of winter, and an extra six weeks to the season extends winter by approximately 50 percent. This means that you'll be adding on an additional 12 percent to your already costly heating and energy bills.
Fortunately, there are ways to reduce this cost.
Little Things Make a Big Difference
Believe it or not, even a small difference in temperature can make a big difference in terms of what you spend on household energy costs. Daniel Fernandez of Kellen Communications notes that turning down your heat between 10 and 15 degrees while you sleep can save as much as 15 percent per year on your heating bill. He further notes that purchasing a warm comforter can help you take advantage of these savings, without suffering the effects of cold weather in the process.
Freedom to Choose
Lyndsay Hollis is a consultant with the American Coalition of Competitive Energy Suppliers who notes that not all energy providers are created equal; you might live in a place where one provider is more expensive than another. Particularly if you live somewhere where winters can be long, it's worth doing a bit of shopping around to see if you can find a cheaper heat and electricity supplier. More than just a better rate, you might be able to purchase fixed-rate energy services, as well as get introductory savings from your energy provider.
Prepare Your Home After Groundhog Day
Of course, if your home is weather-proofed this will help your energy costs, regardless of Punxsutawney Phil's behavior on Groundhog Day 2014. Crystal Smith offers the following tips on weather-proofing your home for all seasons from the Energy Communications Council:
Caulk around windows and doors
Weather strip older windows
Insulate the attic
Wrap exposed pipes with insulation
Get a programmable thermostat for use when you're at work
Seal the gaps underneath doors
Keep furniture away from climate control elements
Install storm doors — and keep them closed
Whether you're trying to keep your home cool in the summer or warm during an extended winter, these tips will help you save money on your utility bills.
(Image: Gilles Gonthier)