7 Celebrity Dads Whole Make Great Financial Role Models on Father's Day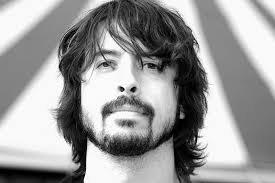 People don't often associate celebrity fathers with frugality, but there are a few out there who choose to make saving money a lifestyle, no matter how much they earn.
There are some celebrity fathers, in fact, who serve as amazing financial role models for their kids. They could also teach you a thing or two about saving money as you prepare to buy your own dad something special for Father's Day.
7 Celebrity Dads Who Love Saving Money Year-Round
Here is a list of some of the leading celebrity dads who not only serve as financial role models to their children, but can also help you learn to save as well.
1. Mick Jagger
Rolling Stones' Mick Jagger is not just known for being the king of rock, he's also known as the king of frugality. This father of seven has reportedly made his ex-wife, model Jerry Hall, "pay for everything to do with the house and the children," she shared in an interview.
While he's known for being generous when it comes to buying gifts and presents, he likes to live an overall frugal lifestyle. He even taught his children to repair vehicles before having them junked. Image: nico7martin
2. Paul McCartney
Fellow musician, Sir James Paul McCartney, of Beatles fame, takes pride in being a father of five. But this doesn't mean he likes spending money on them if it means giving up his frugality.
Though McCartney is said to be worth $1 billion, he reportedly sent four of his children to local state schools instead of costlier, private schools. He also is said to have made guests at his ex-wife's birthday party pay for their drinks.
His style of frugality may not be for everyone, but there's no doubt that his kids know just what it takes to save and grow their money. (Image: LizMarie_AK)
Related: You Can Be Rich and Frugal at the Same Time
3. Dave Grohl
Dave Grohl is known for being a member of not one, but two legendary rock groups: Nirvana and the Foo Fighters. However, did you know that this father of two is also know for being a bit of a penny pincher?
Some of his apprehension comes from choices made early in his life. "Knowing I don't even have a high school diploma to fall back on, I'm going to be really careful with what I've got."
At least his thrifty decisions will likely help build a solid savings fund for him and his family in the long term. (Image: stereothesis.blogspot.com)
4. Darius Rucker
Darius Rucker is a country music star who rose to fame with the group Hootie and the Blowfish in the 1990s. His success with the group and as a solo artist helped his net worth propel to approximately $14 million.
Despite his grand wealth, though, he's not big on teaching his children to spend lavishly. After being raised by a single mother, he prefers to do his shopping at Target and only buy a new car every two years, preferring to trade the old one with each new purchase. (Image: obsthisjustin.blogspot.com)
5. Eric Clapton
When we think of respected guitarists, Eric Clapton definitely tops the list. In fact, Rolling Stone magazine named him one of the "100 Greatest Guitarists of All Time" in 2003.
He's undoubtedly one of the country's richest rock stars with a net worth of nearly $200 million. Ironically, he's also one of the most frugal.
He was reportedly spotted doing his own laundry in Los Angeles (does this mean he has no washer and dryer?). The good news is his children will not only know the value of saving money, but also understand the meaning of a good wash and fold. (Image: Azimo)
6. Carmelo Anthony
New York Knick Carmelo Anthony has made a huge name for himself as an NBA superstar. He's currently one of the highest-paid b-ballers on the court with a 2012 salary of $19.4 million (which surpasses that of Lebron James).
Despite his impressive finances, he is setting a great savings example for his young son, Kiyan. As he told a Denver news station before leaving the Nuggets, "I go to the supermarket, make sure I get the coupons out; save a dollar or two." (Image: david_shankbone)
7. Warren Buffett
Warren Buffett is known for his tremendous wealth. In fact, in March 2013, Forbes Magazine named him the fourth richest person in the world with an estimated net worth of $54.6 billion.
But his wealth has never altered his frugal lifestyle. In fact, Buffett still lives in the same five-bedroom home he purchased for his family in 1958. Talk about living a thrifty lifestyle! (Image: entrepreneurassignment.blogspot.com)
How to Save Money This Father's Day
Father's Day is coming up, which means if you have yet to purchase your favorite guy a gift, time is winding down — the best news for anyone looking to buy a gift on a budget.
Luckily, you're not completely out of the game. If you're looking to save some money on your dad's gift, here are a few tips to consider:
Visit daily deals sites: Daily deals sites like Groupon and Living Social are great about offering discounts that focus on holidays like Father's Day. Be on the lookout for these deals as Sunday draws near.
Use coupon codes: When buying an item online, always look for coupon codes that can either discount shipping costs or reduce the total cost of the item.
Look for retailer discounts: If you're looking to buy something from a retailer, look for Father's Day discounts in the coming days.
Cook him a meal: It's no secret that the way to a man's heart is through his belly. If you really want to impress Dad, cook him his favorite meal with enough for him to have leftovers the next day.
Help him out: Instead of going out and buying Dad an expensive item, keep it simple by giving him something he could really benefit from: Help around the house.
Remember, your dad is likely to appreciate the thought that went into the gift you've given him. So rather than stress out about money when looking for Father's Day gifts, focus more on touching his heart.
Feature image courtesy of debspoons / FreeDigitalPhotos.net