7 Simple Ways to Save $2,000 for Your Summer Vacation

Here's how you can save thousands of dollars for your summer trip.
If the winter blues have you fantasizing about where you should go for summer vacation, you can start turning your dreams into reality now. Beginning this month, you can take steps to have enough cash by the start of summer on June 20 to fund a getaway.
"Make up a spending plan — yes, a vacation budget of sorts — so that you know how much you will really need," said Belinda Rosenblum, a certified public account and president of OwnYourMoney.com. On average, Americans were expected to spend $941 per person on summer vacations in 2016, according to the American Express Spending and Saving Tracker. You might need more — or less — but you won't know until you start adding up the costs of airfare, accommodations, food and entertainment.
Once you have an amount in mind, set a summer vacation budget so you can start preparing for your getaway. From there, get on your way to saving for your vacation with these simple steps.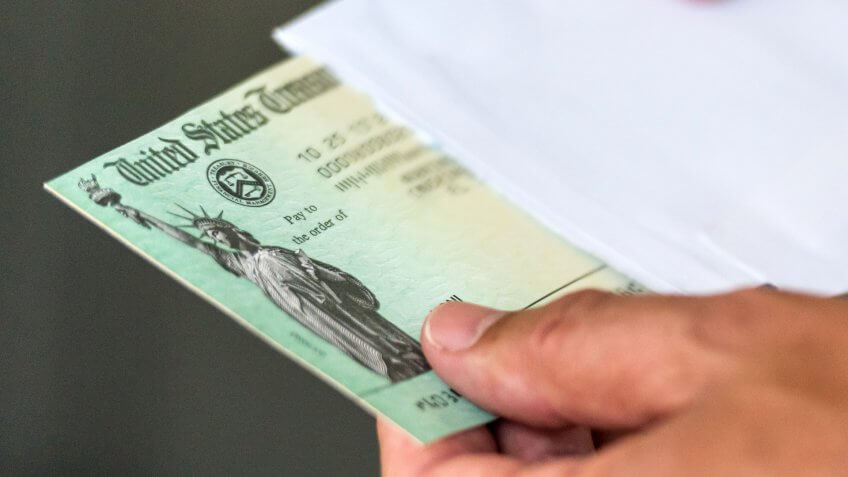 Juanmonino / Shutterstock.com
Put Your Tax Refund Into Savings
If you're like most taxpayers, you'll get a hefty refund this spring. The IRS expects 70 percent of taxpayers to get refunds this year. Assuming the average refund this year is similar to last year's average refund of $2,860, that's a windfall you don't want to blow.
"If your tax refund is not specifically accounted for — for instance, if you need it to pay off existing credit card debt — then set aside a significant portion of your refund in a separate vacation fund bank account as the foundation of your vacation savings," Rosenblum said.
If you're already going to put your tax refund into savings, you're on the right track. An average refund of $2,860 could easily fund a nice summer vacation for two. It could even fund a summer trip for a family of four — depending on where you go, how you get there and how long you stay. Even saving half that much — $1,430 — would create an ample fund for a single person or a frugal getaway for two or more.
Savings: $1,430 to $2,860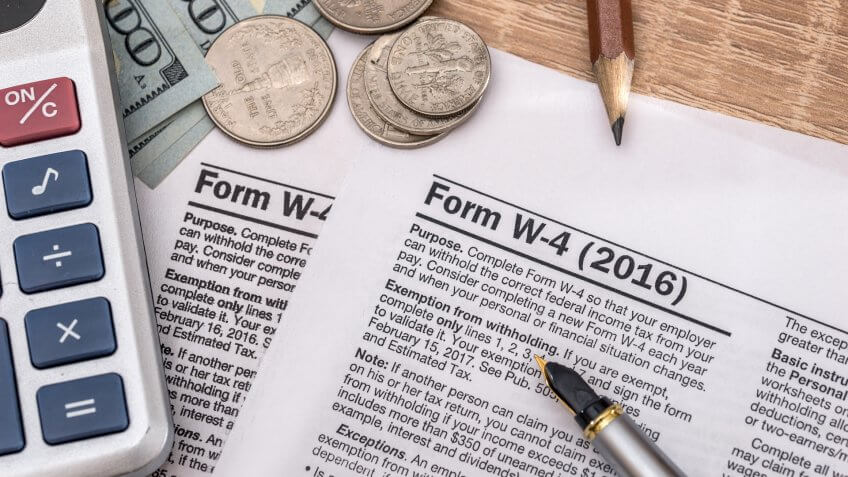 RomanR / Shutterstock.com
Adjust Your Tax Withholding
If you usually get a tax refund, you're withholding too much in taxes. In other words, you're letting the government hang onto too much of your paycheck during the year.
You can boost your take-home pay so you'll have more to stash in your vacation fund by adjusting your tax withholding. Ask your employer or human resources department for a new W-4 form. You can claim additional allowances on the form to withhold less tax. IRS.gov has a withholding calculator you can use to figure out how many allowances to claim.
Based on the average 2017 tax refund of $2,860, you could add about $238 per month back into your paycheck by adjusting your withholding. Over three months, that's $714.
Savings: $238 to $714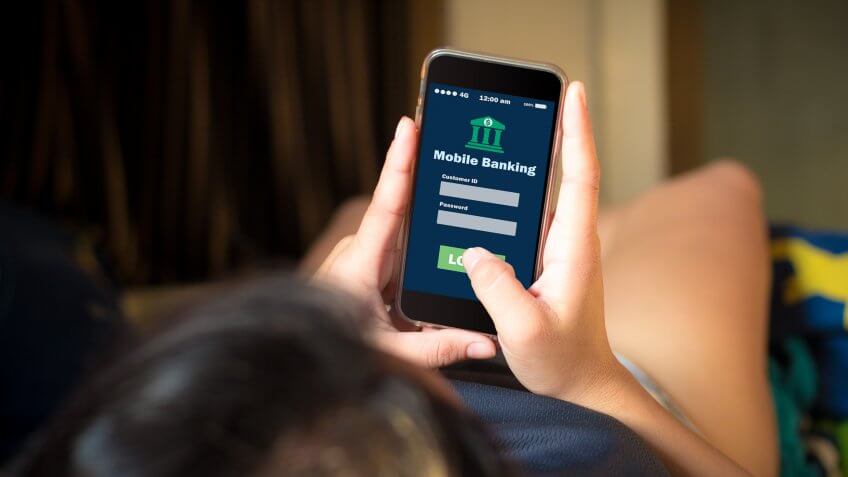 panuwat phimpha / Shutterstock.com
Set Up Automatic Transfers to a Savings Account
One of the easiest ways to save money is to have a certain amount of your paycheck automatically deposited into a savings account, said David G. Niggel, a certified financial planner and CEO of Key Wealth Partners in Lancaster, Pa.
Tell your payroll department how much to deposit into your savings account each month and provide the account number. If you are paid every week and have $50 deposited into savings, you will have saved $750 in the 15 weeks between now and the start of summer. If you save $100 a week, you'll have $1,500. The benefit of having the money come out of your paycheck is that you won't have a chance to spend it.
"You won't miss the money throughout the year, and you will have money for a fun summer vacation," Niggel said. Having an account specifically for your vacation fund and labeling it as such also can help.
"We have a bank account that's designated as our travel funds," said Holly Johnson, author of "Zero Down Your Debt" and creator of ClubThrifty.com. "Having a separate account helps us remember these funds are for travel and get excited about our upcoming trips."
Savings: $750 to $1,500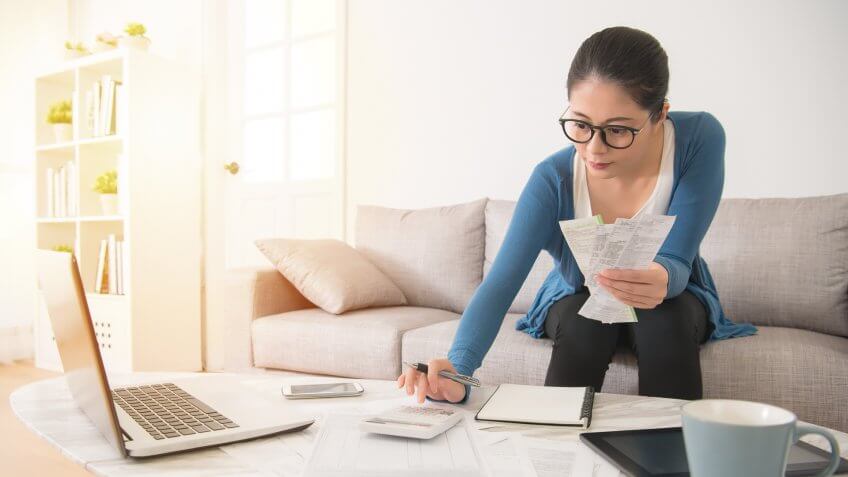 PR Image Factory / Shutterstock.com
Freeze Discretionary Spending for a Month
You might be surprised by how much money you can stash in savings for a summer vacation if you don't make any non-essential purchases for a month. Gallup's monthly survey of consumer spending found that Americans reported spending an average of $88 daily in January in restaurants, gas stations, stores and online — basically, things other than normal household bills and major purchases. That adds up to $2,728 in discretionary spending for the month of January.
Just considering average spending for food away from home and entertainment, consumers shell out $5,850 per year, according to the latest figures from the Bureau of Labor Statistics. Cutting out those two discretionary expenses would save you $487.50 per month.
To figure out how much you're spending on discretionary items, review your bank and credit card statements from last month. Add up everything you paid for that wasn't an essential expense — trips to the coffee shop, restaurant meals, movie theater tickets, new clothes. If you could afford to spend it, that's how much you could afford to save in just one month for your summer vacation with a spending freeze.
To ensure you don't spend the money, transfer that amount to savings at the beginning of the month so it's not in your checking account tempting you. For more encouragement, tape a picture of your vacation destination onto your credit card or debit card, to your bathroom mirror and to your computer, Rosenblum said.
"Remind yourself frequently about the importance of this trip for you and how you want to feel leaving free and clear, knowing the trip is fully paid for," she said. "Plus, the extra moment of having to take the tape off of your credit card may have you think twice before shopping, especially when purchasing non-essential clothes, shoes or convenience items."
Savings: About $500 to $2,728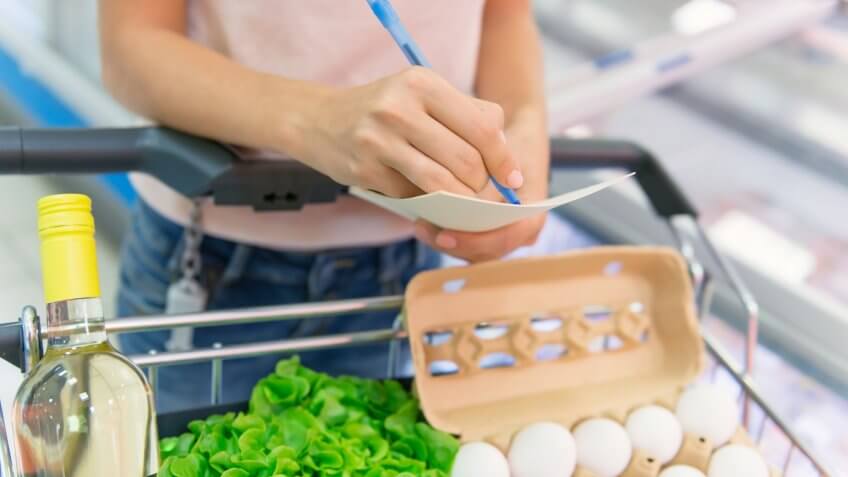 Tarasenko16Dima / Shutterstock.com
Cut Your Grocery Bill
Yes, you have to eat, so you can't eliminate spending on food. But you likely can reduce your grocery spending much more than you think.
"Without proper attention, your spending on food each month … is likely so much higher than you imagine," Rosenblum said. Try this exercise: Estimate how much you spent on food last month.
"Then actually go back through all of your credit card, bank statements and cash receipts, and tally up your actual spending," Rosenblum said. "The difference is your 'unconscious spending,' and (it) is directly sabotaging your vacation savings."
You can slash your supermarket spending with a few simple tweaks. Rosenblum recommended creating weekly meal plans, eating what is in your cabinets or pantry and taking fewer trips to the grocery store.
"One client recently reduced her grocery bill for a family of three from $1,200 and 19 trips to stores to $800 per month — that's a $400 savings every month," she said. "This kind of savings is actually quite common. Another client just cut her food bill in half, too."
"With a few minutes of extra attention each week, you could be well on your way to your next vacation and more cash in the bank," Rosenblum said.
Savings: $400 per month
Also Read: Costly Mistakes You're Making While Grocery Shopping
Rawpixel.com / Shutterstock.com
Sign Up for a Rewards Credit Card Now
Another way to start building a fund for summer travel is to sign up for a rewards credit card now, Johnson said. A rewards card will let you earn points for purchases that can be redeemed for travel discounts or cash back — depending on the type of card you have. Most rewards cards offer bonus points for opening a new account and spending a certain dollar amount in a certain period of time. This is a fast way to rack up enough points for free or discounted travel.
Major airlines and hotels offer rewards credit cards. However, you'll likely be better off with a card that isn't tied to a particular airline or hotel chain because you'll have more flexibility with how you use your points.
"With the Barclaycard Arrival Plus World Elite MasterCard, for example, you can earn 50,000 points worth $500 off travel after you use your card for $3,000 in purchases within 90 days," Johnson said. "That's a $500 discount you can use off your summer vacation once you're ready to book."
This strategy will work if you pay off your credit card balance each month. Otherwise, you'll rack up interest that will defeat the benefits of a rewards card.
Savings: $500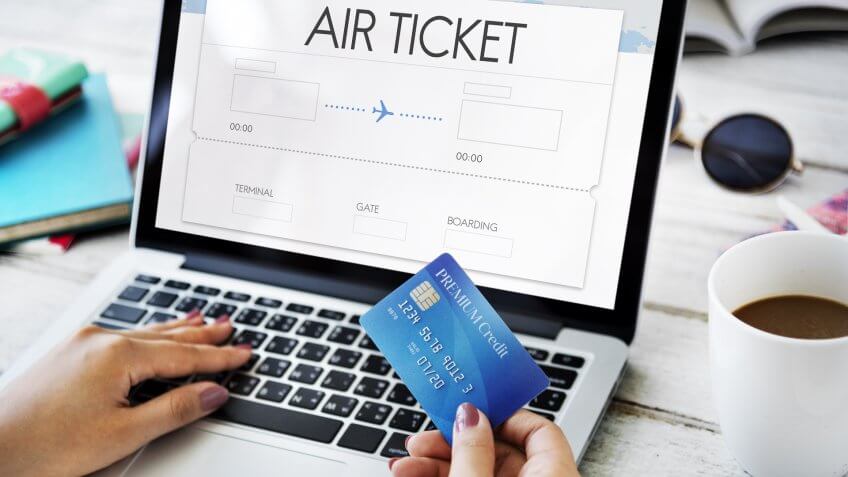 Rawpixel.com / Shutterstock.com
Take Advantage of the Time You Have to Get Travel Deals
Another benefit of starting your summer vacation planning now is that you have more time to find deals on the various components of your trip. The savings you can score can be significant.
If you plan to fly to your destination, for example, you can save big by booking your flight more than a month in advance. CheapAir.com found that the best time to book a domestic flight is, on average, 54 days before departure. However, there is a prime booking window from 21 days to 112 days before a flight when fares are generally the lowest.
If you wait until seven to 13 days before departure to book a flight, you'll pay $75 more per ticket, on average, than for tickets bought during the prime booking window. For a trip for two, that's at least $150 more you'll have to pay for flights.
You also can save by flying on the right day of the week. For example, weekends flights in the summer cost more than weekday flights. By flying on a Wednesday instead of Sunday, a family of four could save about $250, on average, on plane tickets, according to CheapAir.com.
Start comparing prices and keeping an eye out for fare sales now. Rosenblum recommended signing up to receive alerts when airfares drop. For example, you can select a departure city and destination with CheapAir.com's Fare Tracker and get an email when fares change. Then, you can put in your vacation request for the days when it's cheapest to fly or stay at your destination. The sooner you do it, the less likely you'll have to worry about being denied the days of your choice because coworkers have already claimed them.
Savings: $75 to $250
Up Next: How to Travel Like a Millionaire — Without the Millionaire Budget