With Only $8,000 to His Name, Aaron Carter Declares Chapter 7 Bankruptcy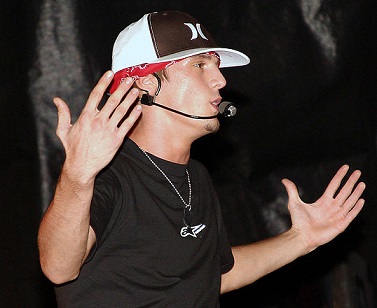 Aaron Carter, former child pop star and the younger brother of Backstreet Boy Nick Carter, has filed for Chapter 7 bankruptcy, reporting tax and credit debts exceeding $3.5 million.
Aaron Carter Owes IRS More Than $1.3 Million in Income Taxes
Carter currently has just $8,232.16 in assets and only $977.16 in accessible cash, according to documents obtained by Yahoo omg!. In his court filing, dated Oct. 23, Carter stated that he owes $2,204,654 to creditors, which includes a $1,307,648 income tax debt to the IRS and a $31,166 American Express bill.
"Aaron filed for Chapter 7 bankruptcy protection to alleviate past issues in an effort to move forward with his life and career," a representative for Carter told omg!. "The overwhelming majority of the debt he is asking to be discharged is from more than 10 years ago when he was a minor and not in control of his finances."
Filing for Chapter 7 bankruptcy will require Carter to liquidate most of his assets and allows him to be absolved of all of the bills he owes creditors. However, filing for Chapter 7 bankruptcy will also stay on Carter's credit report for 10 years.
Carter Claims Financial Problems Arose With Parents As Managers
"When I was 13-14, I started paying attention to what my mom and dad were doing [with my money], and I wanted to know about stuff," Carter said on "Rover's Morning Glory". "I started getting familiar about taxes. … I was becoming very inquisitive and my parents didn't like that."
Eventually, Carter decided to cut business ties with his parents, and he is now disputing a debt to Live Nation Merchandise Inc. music company of $575,340, as well as an $89,000 bill from talent management company Wright Entertainment Group LLC.
Photo credit: Paparazzo Presents