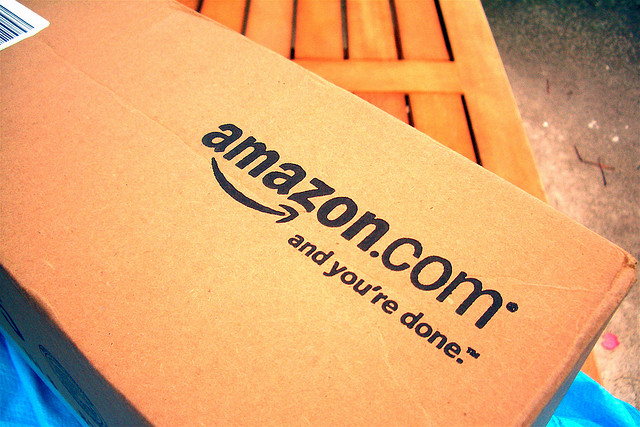 Amazon merchants looking for a new way to boost growth in their online businesses may be in luck, thanks to a new venture known as Amazon Lending. Currently, the giant internet marketplace is offering personal loans to online sellers interested in increasing inventory.
The new Amazon.com loans may be a good deal for potential borrowers who seek a more fluid application process compared to the traditional process found at banks, but little is still known about the Amazon Lending program.
What Can Sellers Get With Amazon.com Loans?
While the company has not shared details of the Amazon.com loans with the public, individual merchants who have received emails from Amazon regarding the new service have been sharing their information with the media.
The Amazon Lending program is offered through Amazon Capital Services Inc., and the company is expected to lend up to $800,000 total in personal loans to merchants to help them purchase the inventory necessary to grow their online Amazon businesses.
Scot Wingo, Chief Executive of e-commerce advisory firm ChannelAdvisor, told Reuters, "Some of these businesses are only constrained by cash flow. These spot loans will help these folks grow by getting them extra cash to buy more product."
The company is reportedly charging some sellers interest rates as low as 1 percent, while others may receive rates in the ballpark of 13 percent.
Amazon Lending Gives Banks a Run for Their Money
Now that Amazon Lending has become an option for merchants searching for personal loans, the million-dollar question is are these loans a better deal than traditional bank loans? It's difficult to know for sure at this point, but Amazon merchants have a lot to consider before jumping aboard this opportunity.
In terms of benefits, one point to note is that the interest rates many sellers have been offered for the Amazon.com loans are at least comparable to other financial institutions. According the Credit Union National Association (CUNA), as of September 28, the average rate for a $5,000 unsecured personal loan with a 4-year term is 10.28% at banks and 10.52% at credit unions.
Of course, exact loan amounts and loan terms offered to sellers will vary based on a number of factors like any other loan. But another aspect of the process that may make sellers feel more comfortable is how they apply for, receive and repay their personal loans.
The email sent to sellers regarding Amazon Lending revealed that merchants simply need to sign into their Amazon accounts and apply for the loans directly through the Amazon.com website.
Merchants who are already signed into their accounts may feel more inclined to apply for Amazon.com loans, rather than go through their bank's paperwork-rich process. Also, if approved, the money will be sent to sellers' bank accounts in five business days, a comparable number of days to receive cash, depending on the financial institution.
Another big selling point is that the monthly interest payments on the loans will be deducted automatically from merchants' Amazon accounts. This may actually feel better to sellers who would prefer to see money deducted from earnings that haven't been transferred to their bank accounts.
On the whole, however, it's difficult to say whether Amazon.com loans are better than obtaining personal loans at a traditional bank. But for online merchants, having another financing option will undoubtedly offer financial relief.
Photo: MikeBlogs