Apple Stores Inside Walmart: Part of Apple's Big Box Invasion?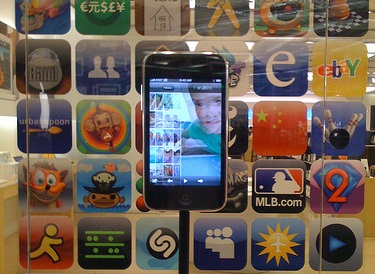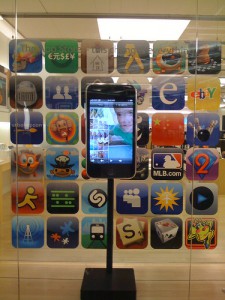 Photo: onefish2 via Flickr
Call it Applemania. The Apple Big Box Invasion appears to be its latest strategy for taking a bite out of the under-tapped rural U.S. market.
It was recently reported that Apple is testing a store-within-a-store concept at a Walmart in Lowell, Arkansas. While the idea is not new, as Apple currently has stores within about 40 percent of Best Buy's U.S. stores, opening its stores inside big box retailers or discounters is new. In addition to the Walmart location, Apple is also testing the concept at two Target stores, and has plans to roll out the concept to 23 additional Target stores by the end of the year.
Apple Stores Inside Walmart: Increased Customer Reach
Apple currently has just 250 retail locations in the U.S., while Walmart has over 3,800. Thus, it's easy to see how expanding its micro-store concepts into Walmarts will give Apple the potential to reach many new customers. This is especially true in rural areas, where Walmart has better distribution.
It's believed that Apple may soon be expanding the concept to Sam's Club, Walmart's warehouse brand.
Related: Green Dot: Wal-Mart's Backdoor Entrance into Banking?
Apple Store Concept: The Ultimate Shopping "Experience"
The Apple store concept was designed to be the Apple of even the most discriminating shopper's eye. Glistening metal, warm wood counters and pristine product demo displays are among some of the features in an Apple store.
The stores are designed to not only be aesthetically-pleasing, but also provide customers with a seamless and highly enjoyable "experience." The sales team at an Apple store is trained to have total knowledge of the entire product line, and to provide superior customer service.
Apple Store Facts & Figures:
Cost of opening an Apple store (just in terms of renovations): $5-10M.
Sales per store: $12.2M (mrq), up 23 percent from a year ago.
People who visited an Apple store: 85M (mrq), up 19 percent from a year ago.
Generate more revenue per square foot than any other retailer in the world.
Apple Stores Inside Walmart: Will the Shopping Experience Measure Up?
Apple stores inside Walmart stores will certainly not have all the bells and whistles, in terms of upscale interiors and expert customer service, of a typical Apple store.
That does not seem to be Apple's plan, nor would it make economic sense. It would be overkill — and comparable to spending $100 when spending $30 would likely get the same return or result.
However, the Apple stores inside Walmart stores will be a considerable step-up, aesthetically and from a customer service standpoint, from how Apple products are now being sold at Walmart. Apple products are now intermingled with other manufacturers' products, rather segregated into a distinct area, in Walmart's notoriously drab electronics department.
The Apple store's iconic wood counters and other appealing visuals are present in the Walmart store-within-a-store test location. Additionally, the staff at the test location received two hours of training on Apple products, which is two hours more than Walmart staff now reportedly receives.
Premium Products In a Discount Environment: Will Apple Lose its Shiny Cache?
Some argue that selling Apple products within discount environments, such as Walmart, will cause Apple to lose some of its shiny luster.
Though I do see the rationale, I think this is a weak argument for several reasons:
Firstly, Apple products are already sold in discount environments; they are just not segregated into a distinct area. And no change in current pricing strategy is reportedly planned.
Secondly, Apple has done a great job in cementing its upscale image in consumers' minds. That said, I do believe Apple products have already lost *some* degree of their premium cache.
Related: Is Apple Tricking You Into Buying 'New' Products?
Thirdly, though Walmart's core clientele is reportedly those on the lower end of the socioeconomic spectrum, we all know that plenty of people of varying socioeconomic levels occasionally, or even regularly, shop at Walmart. Some have little to no choice as they live in rural areas far from most brick and mortar stores. And others just keep hush about it, as if their shopping habits could affect their cache!
Lastly, Apple makes products, and only makes money when it sells its products. Apple already has the leading or one of the leading market shares in each of its products categories (tablets, smartphones, computers). Thus, it's going to be increasingly difficult for its sales growth, at least for its current product line-up, to continue at its current pace. So, it seems wise to experiment with unique ideas for reaching potentially new consumers.