Teach Children to Save Day: Should Your Kids Learn Personal Finance in School?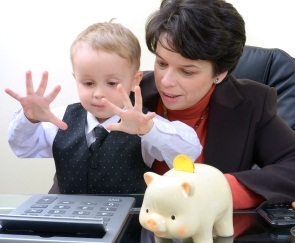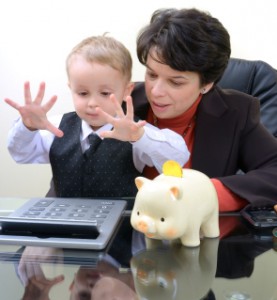 Interestingly enough, one of today's most pressing concerns and a prominent subject affecting the lives of all Americans won't be covered in most classrooms. Teaching children about finance, money management and savings in particular, is an area of education that's been left for parents to handle.
It seems even Sex Ed is a less taboo subject to cover in schools than personal finance. So maybe it's time that changed.
After all, kids have been taught subjects like Spanish and Home Economics for decades, but would you rather your child enter adulthood knowing how to conjugate verbs and bake a bundt cake, or save money for emergencies and pay off student loan debt?
Finance for Children Missing from the Curriculum
According to the University of Wisconsin–Madison, 89 percent of K-12 teachers believe students should be taught personal finance or at least pass a competency test before graduating, yet very few students actually do. This becomes all too apparent when students are asked to share their personal finance knowledge.
The Jump$tart Coalition for Personal Financial Literacy is an organization dedicated to advancing financial literacy among students in pre-K through college. Every two years, they conduct a financial literacy survey among high school seniors, and the results have been alarming.
For instance, in 2008, the average score on the survey was 48%–a failing grade and even lower than in previous years. One of the more worrisome findings was that less than half of participants correctly agreed that a credit card holder who only pays the minimum amount on their balance will be charged more in interest than someone who pays their balance in full.
On the other hand, Jump$tart also found that adults age 30 to 39 who studied personal finance in high school had a greater net worth (about one year's salary), as well as more personal savings, which indicates teaching personal finance in schools could have a very positive effect.
Nathan Dungan, president of Share Save Spend, teaches high-school seniors in Palo Alto, California about personal finance
Will Personal Finance in Education Improve?
Not all young adults are missing out, and present economic conditions may be prompting more schools to emphasize the importance of finance skills. Newsweek reported that since the last recession, the number of states requiring students to take a course in personal finance increased to a total of 13. Last year, several New Jersey school districts piloted a personal finance course that was required of the class of 2014 in order to graduate.
Unfortunately, most states have yet to follow suit.
It's true that parents should have a hand in instilling positive money-management skills in their children, but many lack the necessary skills themselves or at the very least, could use some help. Just imagine if all high school students graduated with the ability to devise a savings plan and knew what their debt-to-credit ratio meant.
Perhaps the need wasn't as great in the past, but in the wake of an economic meltdown like we experienced in 2008, and the uncertain financial landscape we all live in now, it may be appropriate to introduce personal finance as a permanent lesson in today's classrooms.
–
Go Banking Rates is a proud supporter of Financial Literacy. Test your Financial IQ through our Financial Literacy Quiz. Make the pledge to become Financially Literate. Get Smarter. Grow Richer.