Playing the Field: Is BCS Payout Money Worth the Cost to Attend to Rose Bowl Schools?
Apart from nursing that hangover from the previous night's festivities, New Year's Day isn't exactly when we tend to consider our savings accounts — that is, unless we think about how much money we've forked over for seats at the Rose Bowl.
Tickets for one of 2013's sold-out college football matches — the first of five bowl games in the Bowl Championship Series (BCS)  — will have set back even the most casual pigskin fan between $150 to $180, all for a chance to see who'll emerge the winner between the University of Wisconsin Badgers, and the Stanford University Cardinals.
There's more to this afternoon in Pasadena, Calif. than plunking down some Christmas coin on a simple football game. There's money involved … and lots of it. Both teams take home some big-time earnings for their respective conferences (the Badgers' Big Ten and Cardinals' Pac-12). But just how much? And what amount actually finds its way back to school classrooms?
Considering the rising costs to attend such prestigious universities, it seems as though the financial gap between academics and athletics is growing every school year.
Million-Dollar College Football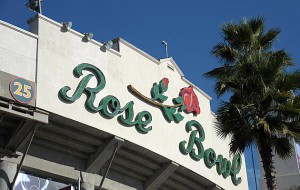 Making it to a bowl game means that football players must reconcile their athletic prowess with the pressure to win, as millions of dollars are at stake. Both participating teams in the Rose Bowl Game will receive approximate BCS payouts of $17 million each, according to James Williams of the Bleacher Report. In fact, all eight teams competing in this year's four college bowl games over the next week will receive the same amount:
Rose, Pasadena, Jan. 1: Wisconsin (8-5) vs. Stanford (11-2);
Orange, Miami, FL, Jan. 1: Northern Illinois (12-1) vs. Florida State (11-2);
Sugar, New Orleans, LA, Jan. 2: Louisville (10-2) vs. Florida (11-1);
Fiesta, Glendale, AZ, Jan. 3: Oregon (11-1) vs. Kansas State (11-1).
The Bleacher Report said that $18 million will go to both of the top two ranked BCS teams — Notre Dame (12-0) and Alabama (12-1) — for appearing in the BCS National Championship game in Miami, on Jan. 7.
Related: Will A&M's Johnny Manziel be Next to Experience the Heisman Trophy Debt Curse?
Where Does the Money Come From?
The BCS raises its funds in a variety of ways, but most lucratively in a 12-year, $470 million playoff broadcasting contract with ESPN. Brett McMurphy of the cable sports station said that the earnings are divided among the BCS' five leagues, which include the Pac-12 and Big Ten, but also the SEC, ACC and Big 12.
One hundred twenty-five million dollars, according to McMurphy, sees its way towards numerous league expenses, part of which does include an academic component. The rest of the money? Much of it goes into game and ticket promotions.
"The money that the bowls send to the BCS is actually used to subsidize the high-priced tickets they force universities to buy," says ESPN's Shaun Assael. (And let's not get into what teams lose. According to Assael, in 2012, Arkansas and Ohio State universities came up short $342,980 and $149,330 in respective ticket sales.)
Athletics to Academics: A Big Gap?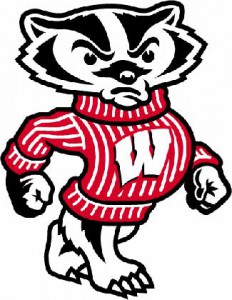 In comparison to all those 9-digit dollar figures, it's downright cheap to attend one of the BCS-ranked schools, which seem expensive on their own merit.
For the 2012-2013 school year, it will cost an in-state undergrad student $23,825 to attend the University of Wisconsin in Madison. That price includes tuition and fees (the bulk, at $10,385), books and supplies, room and board and other miscellaneous costs.
Likewise, a student enrolling at Stanford U. can expect quarterly tuition of $13,350.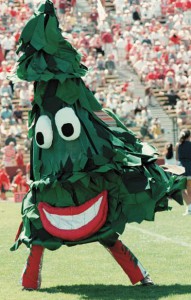 Why is there such a huge disparity between athletic money and academic tuition? Side by side, it appears that the football field, and not the lecture hall, is where the money is at. Organizations like the Knight Commission have also broached that U.S. colleges spend more on sports than academics. And while it's not possible to major in football just yet, the "spending gulf" coined by the KC isn't as large as it may seem.
College Football Money in Classrooms
Some football conference money is forwarded back to their host schools — whose athletes are expected to keep up with their grades.
Remember that $470 million contract money? ESPN's McMurphy says that $37.5 million of that revenue is diverted back to schools like the U of W or Stanford, so long as the universities meet the National College Athletic Association's academic requirements. Each conference, he said, receives funding for each league member who meets the NCAA's Academic Progress Rate — proof that athletes need to make touchdowns in the classroom before they can hit the field.
The most important detail of this rule is that schools which don't meet this requirement receive zero money from the BCS for academics. According to ESPN, for the Big Ten alone (which the Badgers are a member of), there is $4.2 million to distribute to the 14 league schools who meet those APRs: That's $300,000 each. For example, if 12 of 14 schools meet the minimum, said McMurphy, those dozen universities take back a larger payout — $350,000 — and failing schools receive nothing.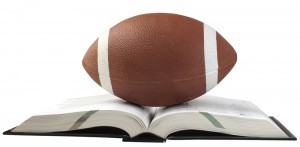 Sports and Smarts
If Rose Bowl and BCS championship money involves TV networks, fundraising and ticket sales, what does this mean for students? It's expensive to attend school, and costly to pursue and excel in athletics, with football ranked as one of the most expensive sports to play. But a school like the Northern California Stanford U. has just a 6.6% acceptance rate, which means its student athletes must be academically gifted as well.
SB Nation pegs Stanford a 6.5-point favorite over Wisconsin to win the 2013 Rose Bowl. Win or lose, a pair of multi-million BCS payouts means that both schools are emphasizing football without sacrificing academics.
Photo credits: CBS Sports, Deadspin, Stanford U., Educed.com