Best Restaurants to Dine for Your Thanksgiving Meal

Thanksgiving deals are available for kids and larger groups at these restaurants.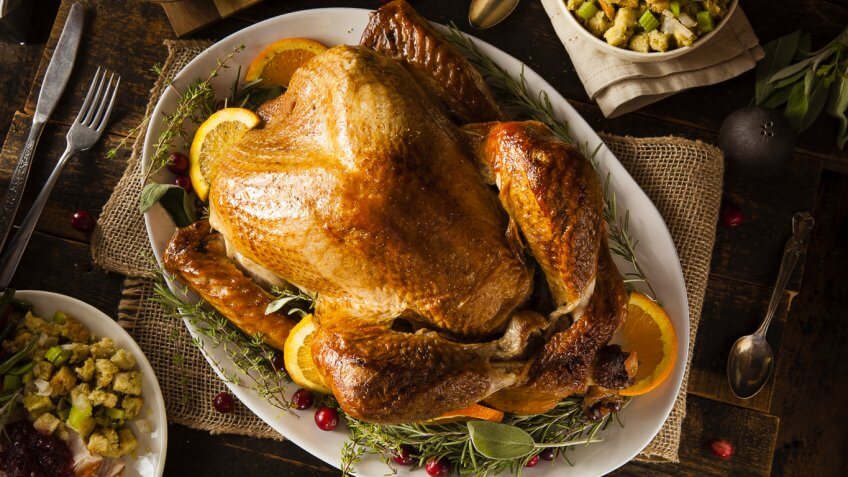 1/16
Show Thumbnails
Brent Hofacker / Shutterstock.com
Cooking and serving traditional Thanksgiving food requires a significant investment in time, energy and money. That's why roughly 15 million Americans eat Thanksgiving dinner in a restaurant, according to estimates in recent years by the National Restaurant Association.
If you're looking for a Thanksgiving restaurant, you're in luck. Restaurants across the country are ready and willing to take advantage of the trend by creating special Thanksgiving dinner deals for diners seeking refuge from the kitchen. Click through to see which restaurants are open on Thanksgiving and offering mouth-watering meals.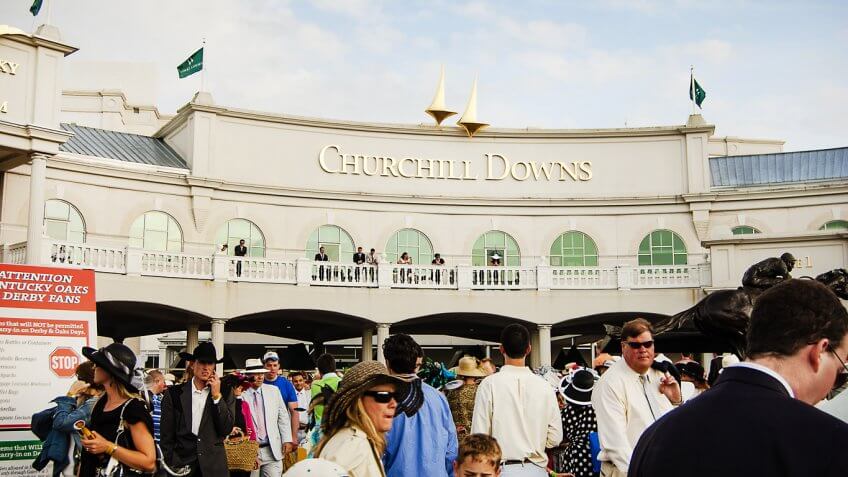 2/16
Show Thumbnails
jessicakirsh / Shutterstock.com
1. Churchill Downs
Location: Louisville, Ky.
The Kentucky Derby horse race is the busiest day of the year at this legendary racetrack. The second-busiest day is Thanksgiving, when 7,000 people head to the track and enjoy a meal served in astonishing proportions.
In preparation for the meal, the track orders 3,000 pounds of turkey, 1,756 pounds ham, 16,000 dinner rolls, 1,200 pounds of corn and 7,840 slices of pie, according to a Conde Nast Traveler report. Churchill Downs charges $70 for reserved dining, and races start at 11:30 a.m.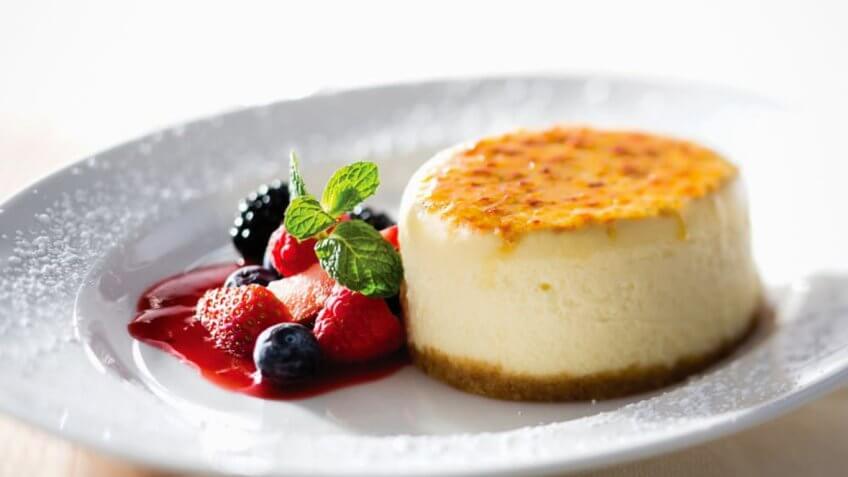 2. The Capital Grille
Location: Nationwide
The chain restaurant's Thanksgiving menu features slow-roasted turkey with brioche stuffing, French green beans with almonds, cranberry pear chutney and mashed potatoes. The menu is $38 for adults and $15 for children. For $10, you also can order pumpkin cheesecake.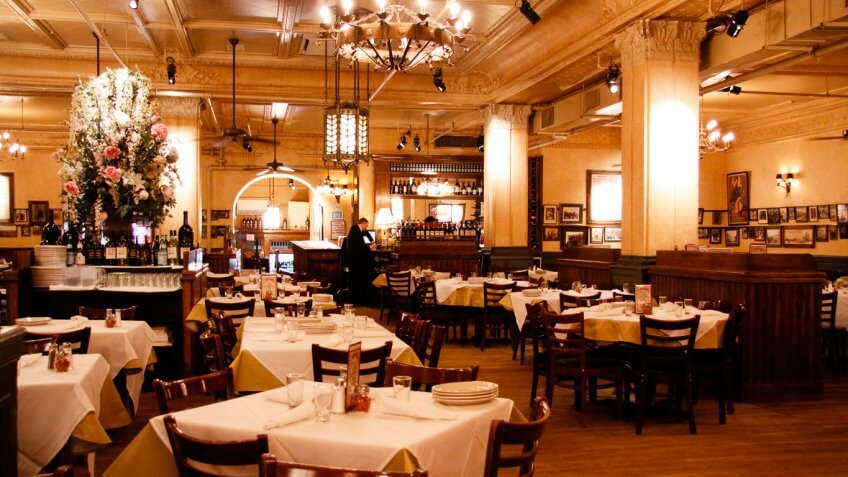 4/16
Show Thumbnails
©Photo Courtesy of Carmine's
3. Carmine's
Location: New York
Plenty of New York City restaurants offer Thanksgiving deals, but Carmine's stands out because it has created a menu specifically for large family groups at a cost of $249.95.
"Chef Glenn Rolnick has prepared a family-style feast for eight," said Rachel Snyder of Hall PR. "The Americana menu will center around an 18-pound roasted turkey served alongside sausage and sage stuffing."
Snyder said you can pair roasted turkey with sides such as baby carrots with fresh dill, or sweet potatoes with marshmallows and maple syrup. You can also choose either pumpkin, apple or pecan pie.
4. Bouley
Location: New York
Looking for something a little more upscale in New York on Thanksgiving? Bouley is offering a six-course tasting menu for $195 with an optional wine pairing for $115. Seating is available from 11 a.m. to 10 p.m.
"Chef David Bouley does not pre-announce holiday menus, as he relishes the right to inspire and delight by sourcing the freshest ingredients," said Snyder. For those who aren't feeling the holiday theme, the restaurant will offer Bouley's fall truffle menu upon request, she said.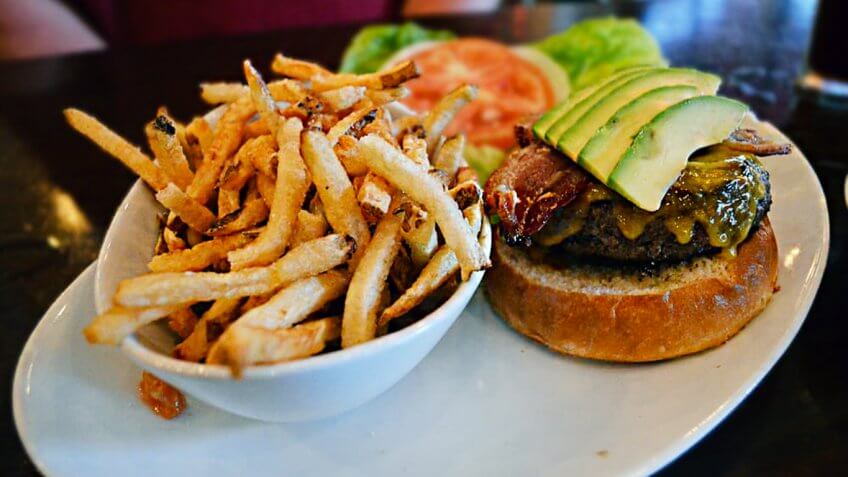 5. Napkin Burger
Location: New York
Feeling nontraditional? Drop by any 5 Napkin Burger location between Nov. 23 and Nov. 25 for $9 to $12 appetizers and $14 burgers. "This year, executive chef Andy D'Amico is offering a creative take on the entire Thanksgiving meal — the 'Thanksgiving on a bun' burger," said Snyder.
D'Amico starts with a fun take on the classic patty, combining a 50/50 blend of dark and white meat turkey with pork sausage, celery, onion, apple, currant, sage, thyme and a dash of cornbread crumbs. The patty is then dressed with smoked cheddar, onion gravy, sweet potato chips and a swipe of cranberry mayo on a fluffy potato bun.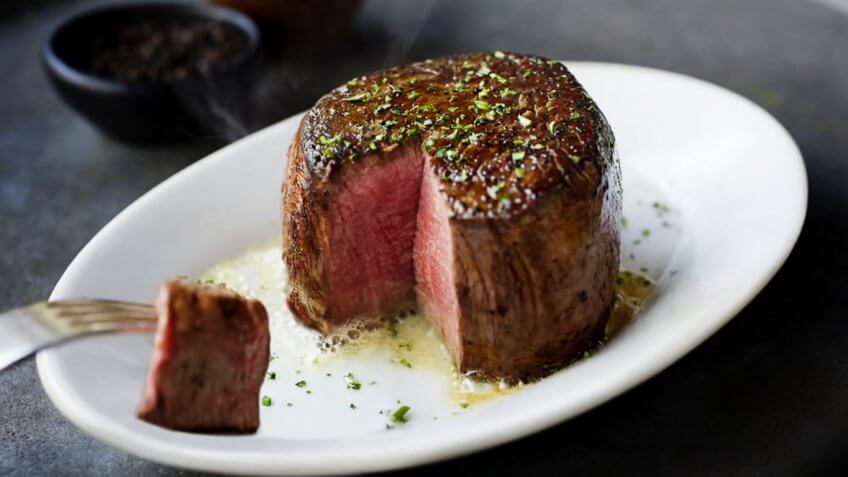 6. Ruth's Chris Steak House
Location: Nationwide
The chain steakhouse is serving a three-course turkey dinner for $39.95 with a $12.95 children's menu. Dinner includes sausage-and-herb stuffing, homemade gravy, and cranberry relish. The restaurant website even promises to "send you home with some Thanksgiving extras for you to enjoy the next day." Check to see if the location nearest you is participating.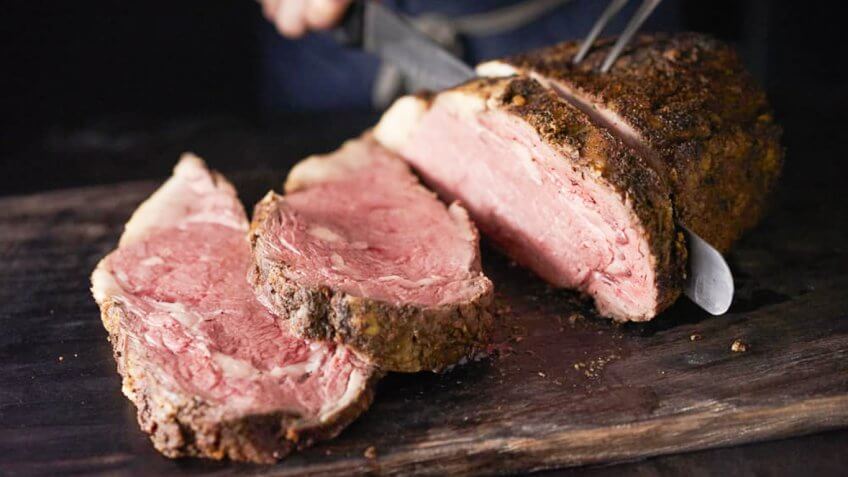 7. Black Angus Steakhouse
Location: Nationwide
The steakhouse, which boasts more than two dozen locations nationwide, is open for Thanksgiving. Holiday meals cost $18.99 for adults and $9.99 for kids, although the restaurant warns that prices may vary. Seating is limited, so call for a reservation and menu specifics.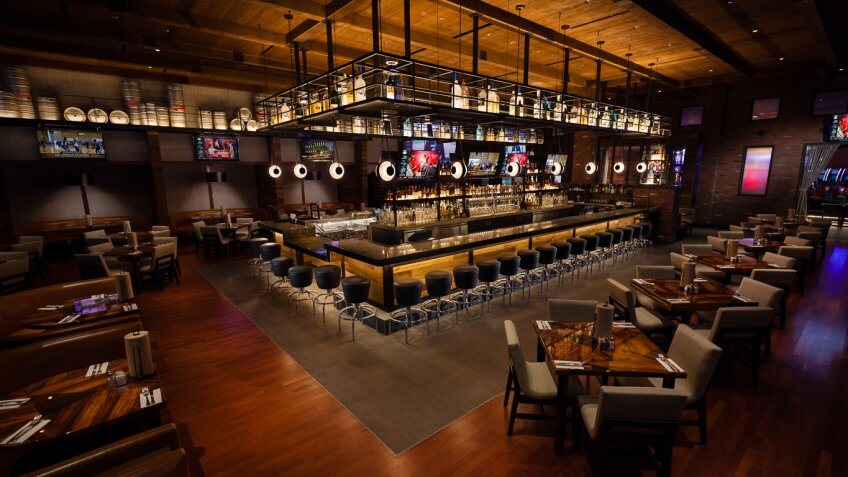 9/16
Show Thumbnails
©Photo Courtesy of Pechanga Resort & Casino
8. Pechanga Resort and Casino
Location: Temecula, Calif.
Seven of the California resort's eateries will be open on Thanksgiving, including Kelsey's, which will offer a $24 deal that includes dessert from 11 a.m. to 11 p.m., according to Jessica Newton, media and public relations specialist for Pechanga Resort & Casino.
Newton said diners will get smoked Santa Maria rubbed roasted turkey with sweet potatoes, green beans, cornbread stuffing, mashed potatoes, giblet gravy and cranberry sauce, all finished with a pecan tart.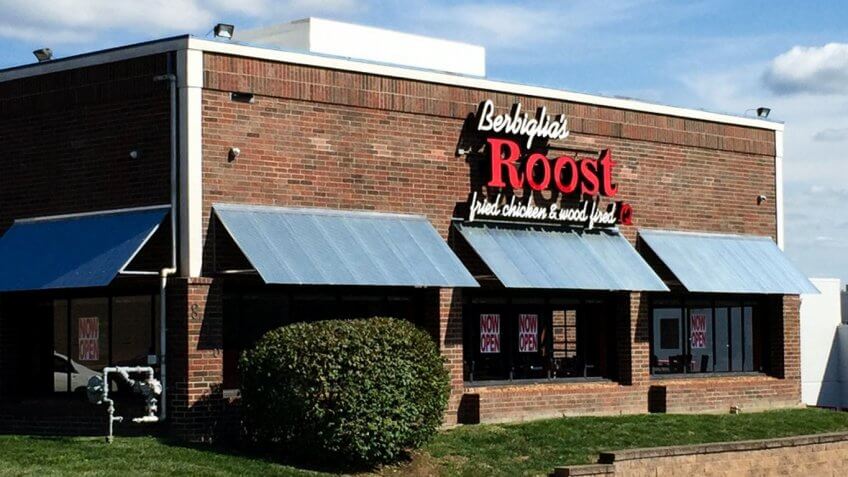 9. Berbiglia's Roost
Location: Overland Park, Kan.
The Kansas City-area restaurant is holding a Thanksgiving Day buffet from 11 a.m. to 4 p.m. The menu includes Thanksgiving favorites such as bourbon-glazed carrots, mashed Yukon gold potatoes, and carved roasted turkey breast and roasted dark meat with gravy.
The cost is $21.95 per person and $9.95 for "little turkeys" 10 and under. And if you're looking to cut costs at the restaurant, you'll be thankful that kids under 3 eat for free.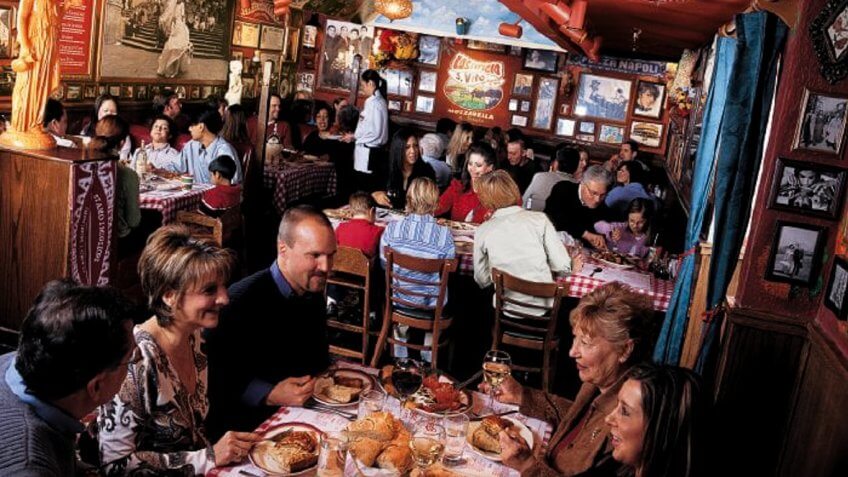 10. Buca Di Beppo
Location: Nationwide
Starting at 11 a.m., the Italian restaurant chain will serve Thanksgiving dinners for $20 for individuals, $60 for groups of three and $120 for groups of six. Fare includes sliced white meat turkey, homestyle gravy, spicy Italian sausage stuffing, cranberry sauce and pumpkin pie. Call your local Buca di Beppo to make reservations.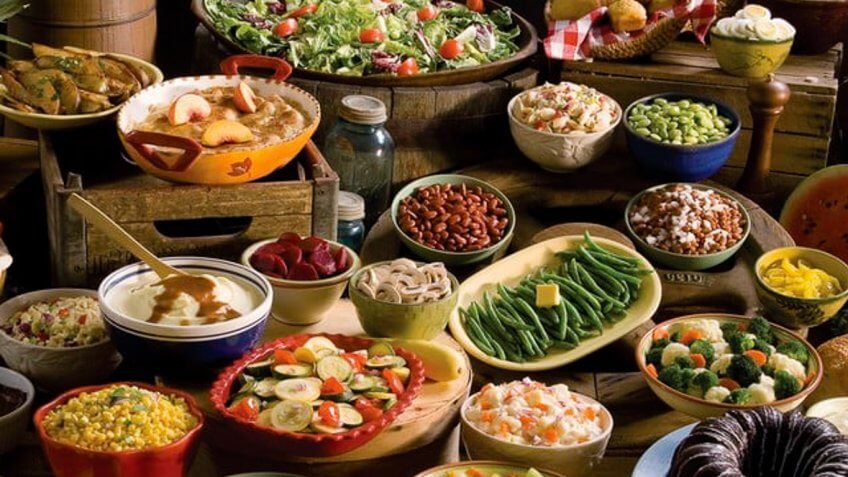 11. Country Cookin
Location: Virginia (Various Locations)
All locations across Virginia, except the one at Harrisonburg's Valley Mall, will serve a traditional Thanksgiving feast from 11 a.m. to 4 p.m. Options include turkey with stuffing and gravy, or bone-in ham with baked spiced apples. Both entrees come with all-you-can-eat sides and salad. The cost is $10.99 for adults, and $4.49 for kids 10 and under.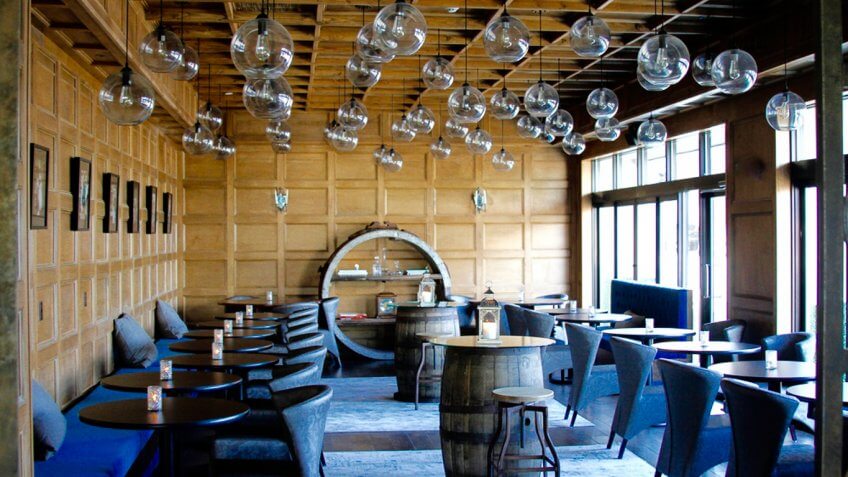 13/16
Show Thumbnails
©Photo Courtesy of Sixty5 on Main
12. Sixty5 on Main
Location: Nyack, N.Y.
If you will be in lower upstate New York on Turkey Day, stop by Sixty5 on Main. According to a restaurant representative, Sixty5 on Main will offer a prix-fixe menu with customer favorite dishes, as well as some specials.
The prix-fixe menu is $36 per adult and includes an appetizer, main dish and a dessert. Executive chef Moshe Grundman grew up in Israel, and adds his own unique blend of Mediterranean, American and international flavors.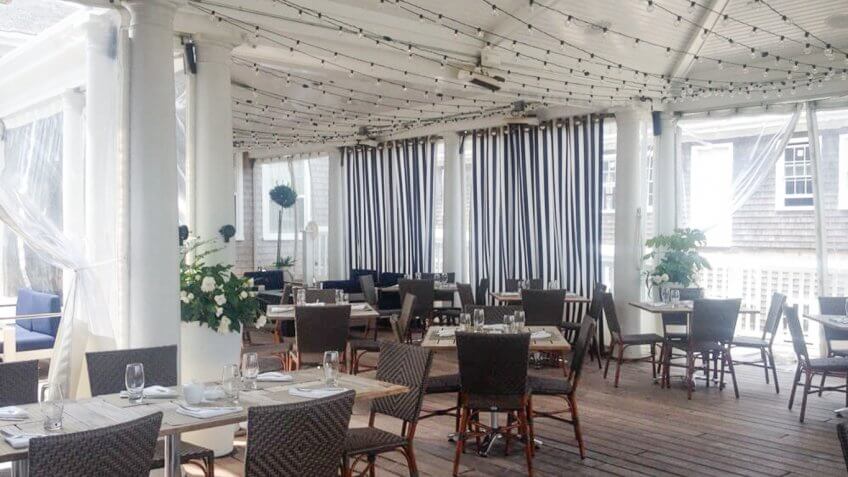 13. Breeze Restaurant
Location: Nantucket, Mass.
The restaurant, which is located in the Nantucket Hotel & Resort, is offering Thanksgiving fare for $69 per person, $31 for children ages 5 to 12. The menu includes soup, a meat and cheese bar, salads, carving stations, sides and desserts. Thyme-roasted turkey and bourbon-maple and brown-sugar glazed ham are among the familiar Thanksgiving-themed offerings.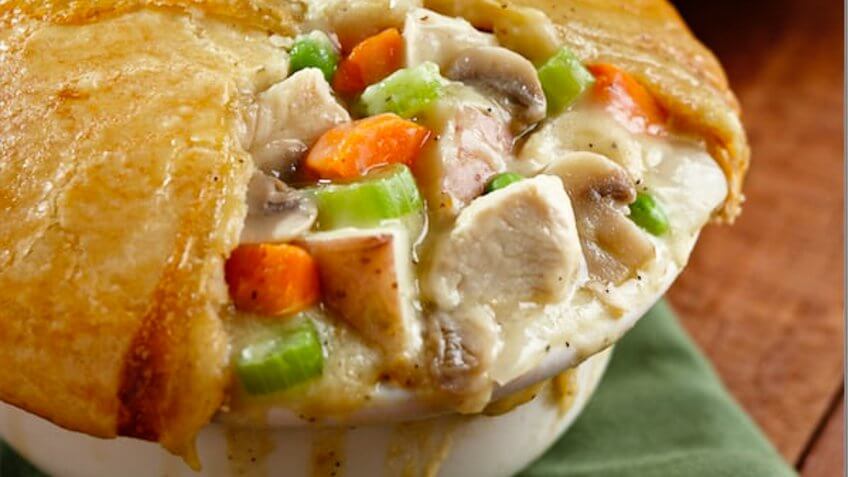 14. Claim Jumper
Location: Nationwide
The chain restaurant's Thanksgiving menu features a wide selection of entrees ranging from $24.99 to $39.99, with appetizers starting at $8.99. Diners choose between a pumpkin pie or apple pie, or can upgrade to a pumpkin cream cheese pie. A vegetarian entree is available.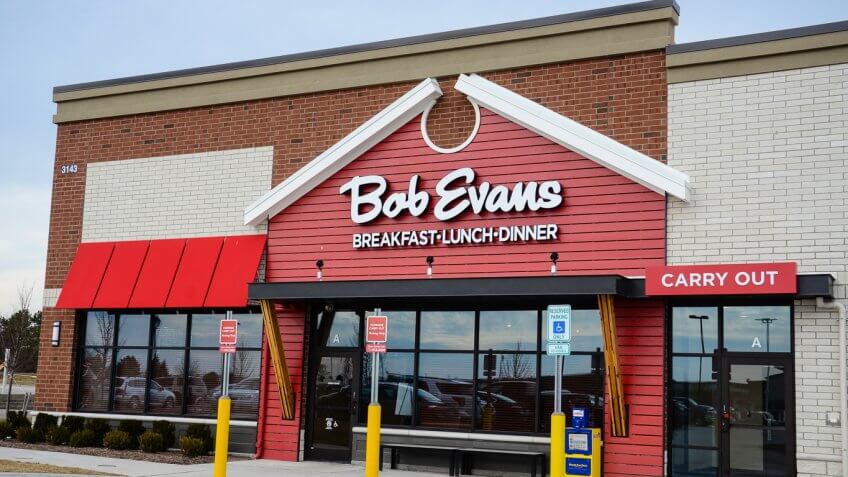 16/16
Show Thumbnails
Susan Montgomery / Shutterstock.com
15. Bob Evans
Location: Nationwide
This restaurant's holiday dinner special includes choice of entree, sides, endless bread and dessert for $14.99. The special "turkey lurkey" kids dinner costs $6.99. Entrees include slow-roasted turkey, hickory-smoked ham, and slow-roasted pork and mushrooms.