Betting on Beyonce: Grow Your Super Bowl Savings by Winning These Half-Time Show Odds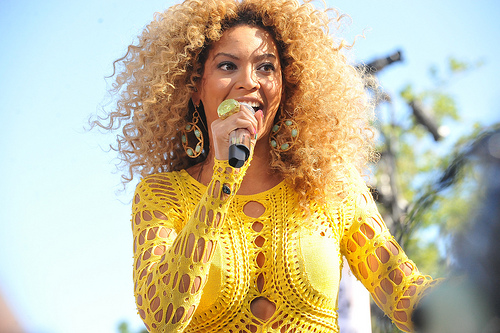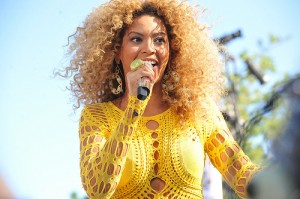 Super Bowl 47 is this Sunday, which means it's time for parties, food and hours of great football. But aside from the game itself (and the crazy commercials), one of the biggest reasons to watch is for the betting that will take place — and for Beyonce fans, the half-time show in which she will be performing.
Las Vegas is big for placing bets on all aspects of the game for big money, including the half-time performance. If you were a betting man (or woman), what sure bets would you place against Beyonce and her performance this year to grow your savings?
Beyonce's Top Super Bowl Prop Bets
Super Bowl prop bets are wagers made on something other than the outcome of the game. For instance, rather than betting on the final score of the game, a prop bet might be placed on which team will score first.
Vegas will also be betting on Beyonce's half-time performance this year. What do you think your odds are of winning with the following prop bets?
Will Beyonce's hair be straight, not curly? (36% chance)
Will Jay-Z join Beyonce on stage during the halftime show? (47% chance)
Will Beyonce wear her hair down instead of up? (85% chance)
Personally, I think one more should be added to the list: Will Beyonce lip sync her Super Bowl performance (Ohhhhhh!)? Hey, you never know!
More Super Bowl 47 Prop Bets
The Super Bowl prop bets don't stop with Beyonce. Here is a short list of some other bets being placed in Vegas, according to Yahoo! Sports:
Length of postgame handshake/hug between Harbaugh brothers (over/under 6 seconds)
How long it will take Alicia Keys to sing the National Anthem (o/u 2 minutes and 05 seconds)
Will Alicia Keys be booed? If yes, $100 wins $500
How many times Ray Lewis will mention "God/Lord" in post-game interview (o/u 3 times)
Will any player on either team be arrested before the game? If yes, $100 pays $500.
What color Gatorade will be dumped on winning coach? $100 wins… Clear: +$180, Yellow: +$200, Orange: +$350, Red: +$650, Blue: +$700, Green: +$700
Jim Harbrough will be shown first after opening kickoff (53% chance)
Who the Super Bowl MVP will thank first. $100 wins… God: +$100, Teammates: +$175, Nobody: +$200, Coaches/Owner: +$500, Family: +$600
As you can see, whether you're betting on aspects of the game or the Super Bowl half time show, there are plenty of ways to add to your savings account this Sunday. Of course, you also risk losing money. So if you feel like doing more than watching the game, and are feeling lucky, you may stand to earn a quick buck or two by joining in on Super Bowl prop bets.
Image: asterix611