Shopper's Guide to Saving Money on Black Friday 2012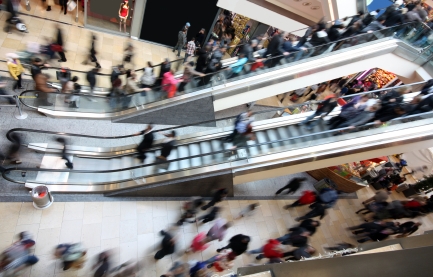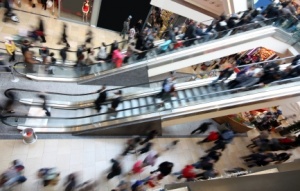 Black Friday kicks off the biggest shopping time of the year as people begin racking up Christmas gifts for family and friends. The day offers the opportunity to save money with big discounts on popular items, but with the growing popularity of online shopping, many retailers have started offering their deals prior to Black Friday, especially via their websites.
Let's take a look at some ways to get a head start on the biggest deals of the year.
The History of Black Friday
Shoppers have viewed Thanksgiving as the traditional start to the holiday shopping season for over a century, as this has long been the time that retailers start advertising their best deals. However, the term "Black Friday" is actually derived from one of the largest financial scandals of the 19th century.
In Sept. 1869, a stock-market panic set off by plunging gold prices rocked the nation. Known as the Fisk/Gould scandal, a group headed by James Fisk and Jay Gould sought to make profits from cornering the gold market while the government was temporarily issuing large amounts of money that was backed by nothing but credit. They purchased large amounts of gold, reducing its availability and increasing prices.
When a large amount of government gold hit the market on Friday, Sept. 24, its premium plummeted. Investors scrambled to sell their holdings, causing the market to crash. The crash and scandal would then become known as Black Friday.
So how did the idea of shopping come from this 19th century scandal? In the late 1960s, newspapers in Philadelphia re-appropriated the phrase, equated the rush of crowds at stores on the Friday after Thanksgiving to the panic of 1869. Some say this day was also when retailers would go into the black–or show a profit–for the year.
The term stuck and spread so that by the 1990s, it became an unofficial retail holiday nationwide, though according to market-research firm ShopperTrak, it wasn't until 2005 that it was known as the busiest shopping day of the year.
Tips for Black Friday Shopping at Retailers
Over the years, Black Friday shopping has become increasingly exciting — and overwhelming. Retailers advertise the next great electronics, toys and other popular items at rock-bottom prices while opening their doors earlier than their competition to secure more customers.
Of course, this means if you want to jump on low-cost TVs, laptops and more, you'll have to follow a few tips:
Get there early: If the retailer tells you they will be opening their doors at 4 a.m., it's a good idea to arrive around midnight to secure a place in line, especially if it's a major retailer with a limited supply of an item you want.
Follow the rules: Some retailers require that you take a ticket to acquire the item you want. Be sure to pay attention to any store representatives who make announcements to the crowd so that you won't spend hours in line for nothing.
Come prepared: Another way to make sure your shopping time will be effective in the midst of pushy crowds and even a tired brain after a busy Thanksgiving day is to have lists of what you intend to buy along with flyers to help you identify the right sales items quickly.
Don't fight over the last item:  If you find that you've encountered the last item, don't fight over it. Believe it or not, it's just not worth it.
Black Friday: Extreme Waiting to Be First in Line (ABC News)
Always remember that safety comes first. There are reports every year of people being trampled in stores as they race toward the most popular items. While a great Christmas gift may be important, it isn't worth being injured.
Getting the Best Black Friday Deals Online
If you're not big on long lines and crowded stores, the retailers have made it easy to save money with online shopping. In fact, some have gone as far as extending their Black Friday deals throughout the entire weekend.
Some big retailers like Wal-Mart, Target, K-Mart, Best Buy and Toys R Us begin advertising their online specials early to give people a chance to organize their purchases. Even sites like Amazon and eBay get in on the action by advertising deals and specials early.
There are also a number of websites dedicated to rounding up Black Friday specials. You can type "Black Friday online deals" or variations of these keywords in search engines to find sites that have pooled together the best deals from retailers big and small. Some sites may also list offline deals days before the big shopping day.
While you're looking for the best Black Friday deals, don't forget about Cyber Monday, the internet's official answer to the traditional shopping holiday. It serves as a separate shopping holiday for online retailers only.
But because many have used marketing to their advantage by extending their deals, you might find separate Friday and Monday deals, extended weekend specials that end on Sunday to make way for Monday, or super-extended specials that can go for as long as Thursday to Monday.
It's good to conduct as much research as possible ahead of time to find out what retailers are offering. The more time you have the comparison shop, the better your chances will be of finding the best Christmas gifts possible for your family and friends.