Boost Your Bank Account with These 5 Offbeat Personal Finance Books Amazon Readers Love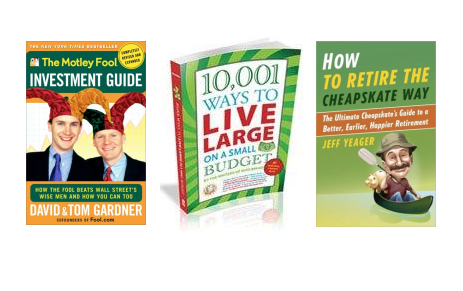 Now that it's officially February, it's time to reevaluate your financial New Year's resolutions. Did you vow to add to your savings account? Pay off your credit card debt? Finally save enough money to retire?
Don't feel bad if you're losing steam — all it could take to reignite your goals is a good read. And while the best selling finance books always come with plenty of recommendations, so do these more offbeat titles that Amazon.com users rate four-stars or higher.
Five Personal Finance Books to Help You Reach Your Goals
There are a handful of financial goals most people tackle at some point in their lives, but many need help doing it. The books below are targeted to readers trying to accomplish one of five popular goals:
1. Save More Money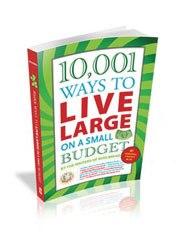 10,001 Ways to Live Large on a Small Budget by The Writers of Wise Bread
Amazon.com Rating: 4.2 Stars
If you're out of ways to save money, pick up "10,001 Ways" and spend the next few years trying out all of the cost-cutting strategies the writers at WiseBread.com have compiled. A frugal living/general personal finance advice hybrid, Wise Bread offers a wide range of tips for saving a few bucks, as well as more high level advice for improving your overall financial strategy.
I really love this book because the recommendations range from practical (wash clothes in cold water, buy generic products), to borderline absurd (sleep in you car on vacation, crash art show openings for free food). There's really something for everyone.
2. Pay Off Debt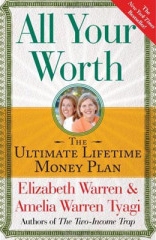 All Your Worth: The Ultimate Lifetime Money Plan by Elizabeth Warren and Amelia Warren Tyagi
Amazon.com Rating: 4.6 Stars
Dave Ramsey's name is practically synonymous with getting out of debt, but Total Money Makeover isn't the only option out there for readers struggling to find help. Elizabeth Warren, credited with developing the 50/30/20 budget, wrote All Your Worth with her daughter, Amelia, as a guide for readers to quit stretching every paycheck and take control of their money.
Including more than 20 years worth of research in the book, the mother-daughter duo provide a step-by-step plan for getting out of debt and have gained many fans for providing easy-to-understand advice for real people.
3. Start Investing
The Motley Fool Investment Guide by Dave and Tom Gardner
Amazon.com Rating: 4.0 Stars
It may be hard for some people to take investment advice from two brothers sporting jester hats on the cover of their book, but don't let the goofiness fool you: Motley Fool founders Dave and Tom Gardner know their stuff, and this book has been my go-to guide for everything stock-market related.
The Motley Fool Investment Guide is packed full of information every investor should know, delivered clearly and with plenty of wit and humor.
4. Earn More Income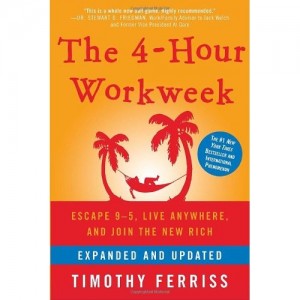 The Four Hour Work Week: Escape 9-5, Live Anywhere, and Join the New Rich by Timothy Ferriss
Amazon.com Rating: 4.6 Stars
This controversial book is either loved or hated by readers, but regardless of how others feel, there's no denying the many gems readers can extract from this book. Ferriss makes some bold claims and promises in The Four Hour Workweek, some that may not be applicable or realistic to the average person. Even so, he also provides a wealth of tips for setting goals, optimizing and automating what you do each day, and working less for more wealth.
5. Retire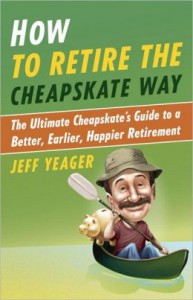 How to Retire the Cheapskate Way: The Ultimate Cheapskate's Guide to a Better, Earlier, Happier Retirement by Jeff Yeager
Amazon.com Rating: 4.7 Stars
Jeff Yeager has carved out a unique space for himself within the personal finance world. Known as the "Ultimate Cheapskate," Yeager's books center around how to significantly cut your cost of living to live better on less.
How to Retire the Cheapskate Way follows the same formula — while many books focus on increasing investment returns or income saved in preparation for retirement, Yeager explains how to reduce living expenses in retirement so you don't need as much money during your golden years. The best part about Yeager's philosophy is that by focusing less on making money, readers gain a greater appreciation for what they have and live richly in a more important sense.