Even Britney Spears Shops at Target — You Can Save Money on Christmas Gifts Without Looking Cheap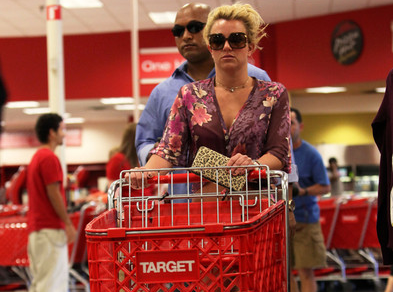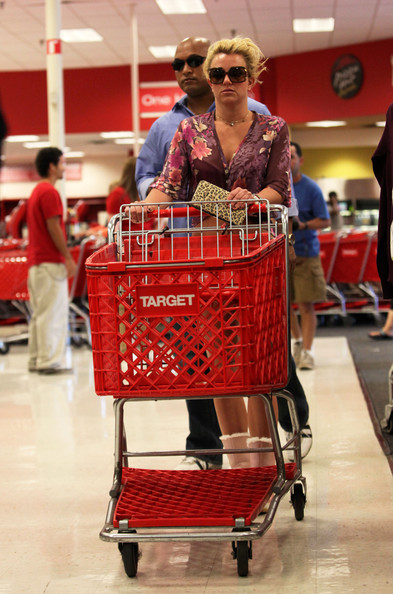 I am the first to admit that being an adult is a real drag sometimes, especially around the holidays. Gone are the days when I'd receive greeting cards full of money in the mail. Now I'm the one hitting the ATM on the way home from work and mailing off Christmas cash. Rather than thumbing through a Toys R' Us catalog and circling everything I want from Santa this year, I'll be stressing over my savings account and how much of it I can bear to part with in December for Christmas gift shopping.
And what's even worse than adulthood? Young adulthood, which often involves rent payments that take up half your income and cheap meals that come from a box rather than an oven. It's no wonder the holidays can wreak havoc on a budding budget.
That's why I won't be spending nearly as much money this year as I have in the past. I've learned that generosity is always appreciated, but never enough to make that sinking feeling in your stomach disappear after checking your bank account balance on December 26. Your family and friends either like you or they don't — no amount of money spent can change that sentiment, so you might as well save money on gifts.
After blowing more cash than I'd like to think about in previous years, here are my top tips for saving money on gifts during the holidays.
How to Save Money on Christmas Gifts
Swallow Your Pride and Shop at Target. I love Target. And what's not to love about a place where you can grab shampoo, patio chairs, a cute dress and a capo for your guitar all in one trip? Even Britney Spears admits she shops at Target regularly, and Natalie Portman was seen earlier this year wearing a $40 Target dress to an event. If that's not enough to convince you that Target should be your money-saving mecca for cheap holiday gifts, also know that they offer a debit version of their Red Card, so you can save 5 percent on all your purchases without having to use credit.
Take Advantage of Amazon. This online retailer is a lifesaver year round, but my love for Amazon.com really swells during the month of December. If you have a book or music lover in your life, you will find the best prices on Amazon hands down. And if you're looking for something else — anything else — Amazon will probably have that, too, and for cheap. Then there's the shipping, which is not only blazing fast, but usually free as well; just be sure you're ordering from Amazon and not a third-party seller to easily qualify for free shipping.
Divide and Conquer. Not only do I have my own family to worry about at Christmas, but my boyfriend's too. That's why they "kids" in his family — the older brother and wife, the middle sister and boyfriend, and us, have stopped buying individual gifts for each other and pool our names to be drawn from instead. Cutting five gifts down to one not only reduces on costs significantly, but also allows you to put more thought into the single gift you're tasked with purchasing. Just be sure the Star Wars fanatics are paired with each other or you could be in for disappointment on Christmas morning.
Kill Two Birds. Speaking of couples, it's much more cost-effective to buy one gift that two people can enjoy together, rather than individual gifts. However, this will require that you know the couple well and can provide a single gift that they'll both appreciate and use equally.

Don't Make it about You. The blessing of a generous family can quickly turn into a moral dilemma when you don't have the equivalent cash to spend on them. If you're really strapped this year and feel uncomfortable accepting gifts, ask that others simply take you off their shopping lists. And if you're sure they'll ignore your request and spend money on you anyway, ask that they donate to a charity of your choice rather than purchasing material gifts for you this year.
It's easy to get wrapped up in the idea that spending money equates to demonstrating gratitude, but it's important to take a step back every now and then and remember the real reason we're all celebrating. Giving and receiving gifts is fun and makes for a special holiday, but it's not worth it if you struggle with debt the rest of the year due to overspending.