How You Can Raise Your Kid to Be the Next Warren Buffett

Raising kids isn't easy, but these tips can help your child become successful like Warren Buffett.
Imagine being as rich and successful as Warren Buffett. The CEO of Berkshire Hathaway — who is considered one of the greatest investors ever — is worth more than $75 billion. He didn't become rich overnight, though.
In fact, the 86-year-old Buffett started building his wealth in childhood. Much of what he did other kids can do, too. You can help your own children by fostering the habits and skills the Oracle of Omaha developed when he was young.
If you think you can raise the next Warren Buffett, take these steps now so your children have a better financial future.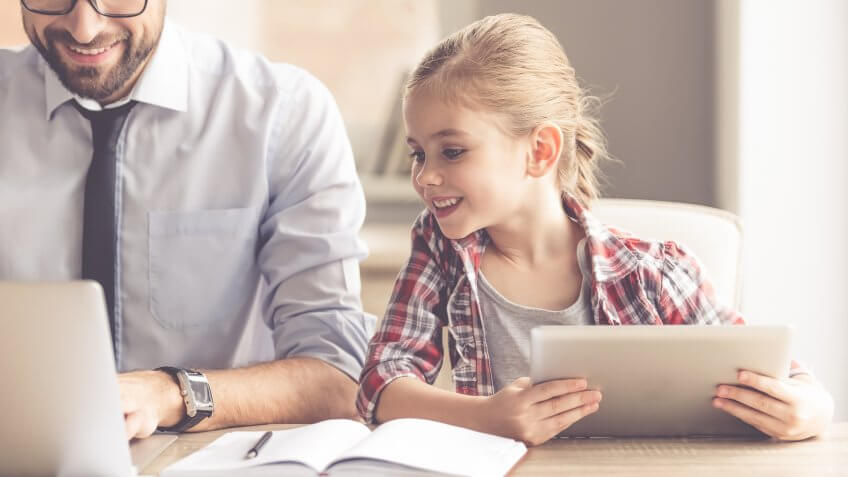 George Rudy / Shutterstock.com
Help Your Kids Set Goals
Setting the goal of becoming rich at a young age played a key role in Buffett's ability to become a money magnet. He had a vision and created a plan to achieve it.
When he was 10, Buffett visited the New York Stock Exchange with his father and had lunch with one of the exchange's members, At Mol. At the end of the meal, a man appeared with a tray of tobacco leaves and made a hand-rolled cigar for Mol.
Buffett realized how much money the stock exchange must have had if it had been able to hire someone to roll cigars for its members at the time of the Great Depression, wrote Alice Schroeder in her biography of Buffett, "The Snowball: Warren Buffett and the Business of Life." Buffett decided then that he wanted to have money so he could be independent and do what he wanted in life, Schroeder wrote. From that point on, he worked to achieve his goal.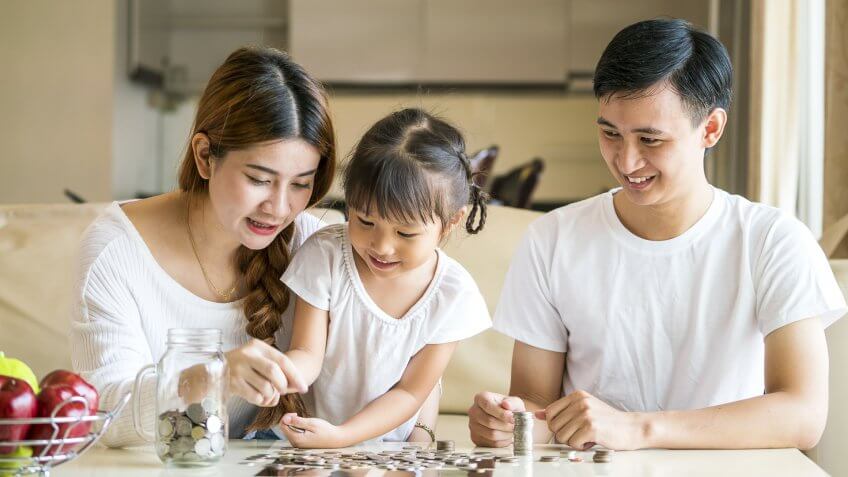 mr.water / Shutterstock.com
Educate Your Kids About Money and Finance
Buffett decided on his own that he wanted to be rich. But, he got help achieving that goal by learning as much as he could about how to make money. One book that put him on the path to wealth was "One Thousand Ways to Make $1,000," wrote Schroeder in "The Snowball." It helped him learn the power of compound interest.
Buffett calculated that with $1,000 he could become a millionaire by age 35 if his money earned interest and grew at a constant rate. "The more money he collected early on, the longer the money could compound, and the better his chances of achieving his goal," Schroeder wrote.
Check your public library for books that teach money lessons to kids. The library is where Buffett picked up "One Thousand Ways to Make $1,000."
Check Out: 7 Things Your Kids Really Need to Know About Money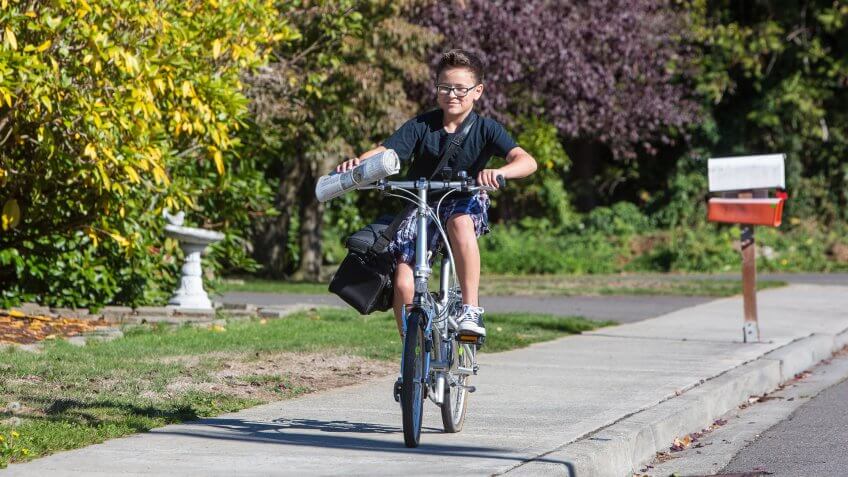 Mat Hayward / Shutterstock.com
Teach Your Kids How to Find Ways to Make Money
If you want your kids to become entrepreneurs, don't just pay them an allowance. Instead, encourage them to find money-making opportunities on their own, as Buffett did.
At age 6, he sold packs of chewing gum — making a profit of 2 cents per pack, according to Success magazine. From there, he moved to soft drinks and used golf balls. Then, he started raking in more money delivering newspapers. By age 14, he had reached his goal of having $1,000, Schroeder writes in "The Snowball."
In high school, Buffett made even more money by fixing up old pinball machines, putting them in barbershops and splitting the money people paid to play pinball with the shop owners. From that, his paper route and other money-making schemes, Buffett had $5,000 by the time he was 16, Schroeder writes. His pile of cash grew as he kept finding ways to make more money.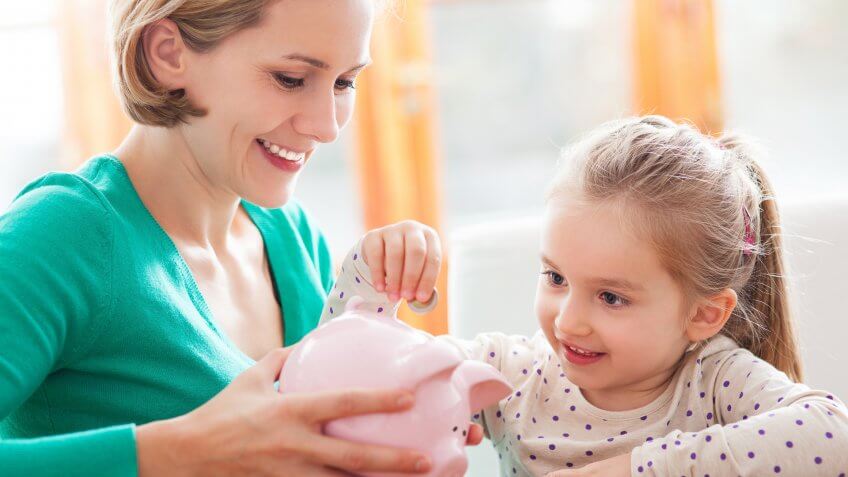 iStock.com / PIKSEL
Introduce Your Kids to the Concept of Investing
Buffett learned at a young age that even a small sum can grow into a large amount of money — if you invest it.
At age 11, he bought stock in oil service company Cities Service for $38 per share for himself and his sister, Doris. When the share price fell, his sister worried, according to Investopedia. But Buffett held on until the share price rebounded and sold the stock at $40 per share. By not holding on longer, Buffett made an investing mistake, because the share price rose to $200.
You can teach your kids about investing by explaining how stocks and bonds work. A free resource such as the website TeenVestor can help.
Then, open a brokerage account for them so they can buy shares of companies they're interested in. Or, purchase an index fund that tracks the performance of a major stock index, such as the S&P 500.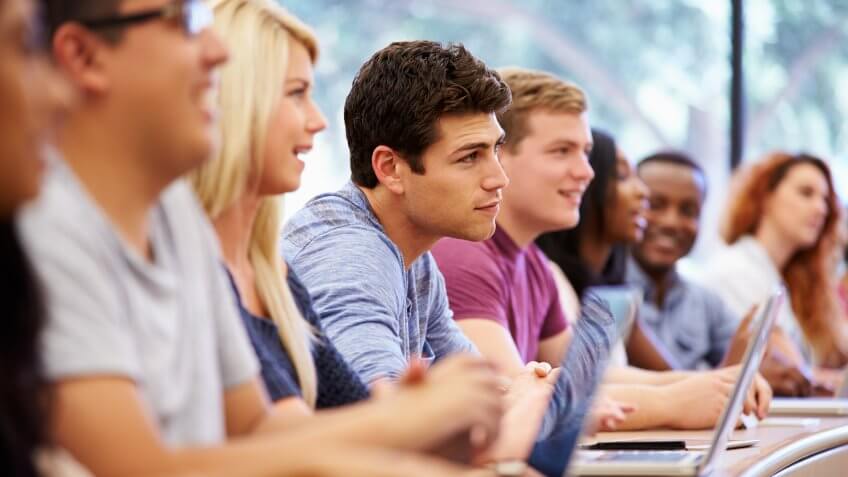 Monkey Business Images / Shutterstock.com
Encourage Your Kids to Never Give Up
Even Buffett made money mistakes along the way and dealt with his fair share of rejection. But he didn't let setbacks deter him from his goal.
For example, he wanted to attend Harvard Business School for its prestige and connections, according to Business Insider. A Harvard alumnus interviewed Buffett but was not impressed. So, Buffett was rejected.
Rather than give up on the idea of business school, Buffett set his sights on Columbia University. He had read "The Intelligent Investor" by Benjamin Graham — who was a professor at Columbia — and wanted to learn from him. Buffett applied and was accepted to Columbia, where Graham and others helped him become the great investor he is today, according to Business Insider.
So, teach your kids to follow in Buffett's footsteps by never giving up.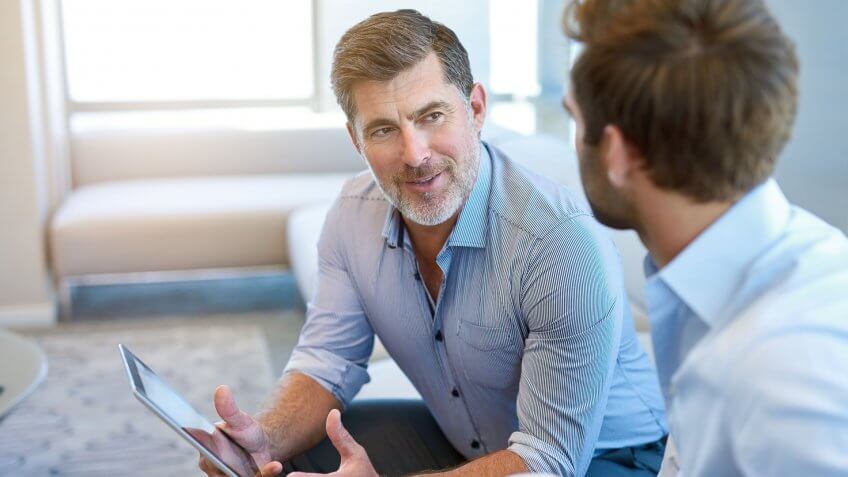 marvent / Shutterstock.com
Help Your Kids Find a Mentor
To help your kids be successful, encourage them to find a mentor. A mentor can offer plenty of things, such as advice and access to opportunities.
Buffett found his mentor at Columbia when he met Graham. Graham was known as the father of value investing, and he taught Buffett principles upon which the future Oracle of Omaha based his investing strategy.
After graduating from Columbia, Buffett continued to correspond with Graham. Eventually, Graham offered Buffett a job at Graham's firm. Buffett credits Graham with changing his life, according to the Wall Street Journal.