5 Celebs Who Could Have Used a Spot on Dancing with the Stars to Help Pay Their Mortgage Loans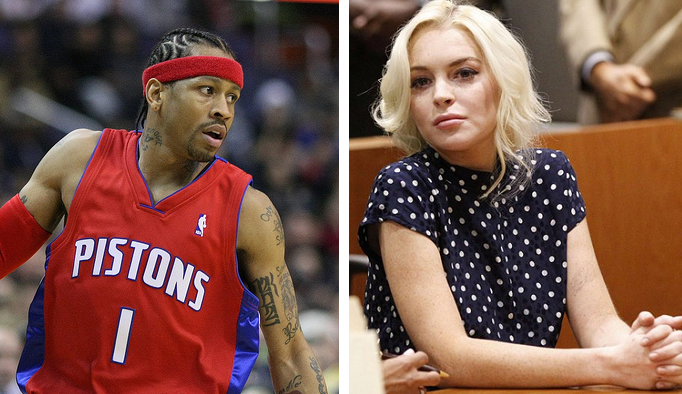 Dancing with the Stars is ready to premier its 16th season tomorrow on ABC with a well-rounded group of contestants, including Olympians, comedians, actors, singers, an NFL player and professional boxer. Not only does the dance competition give the audience something fun to watch, but contestants get to take home great pay, as well.
Most of the contestants on the show this season appear to have a pretty good track record when it comes to money, which means the pay they receive will likely be icing on an already well-decorated cake. However, there are some celebrities out there who could really use a few DWTS paychecks due to their recent challenges in paying their mortgage loans.
Dancing with the Stars: Season 16
It's hard to believe that Dancing with the Stars has actually been around for 16 seasons, but eight years and162 celebrities after its original run, the show is still going strong.
If you're not familiar with the premise of the show, each celebrity contestant is paired up with a professional dancer. The duo then performs ballroom-style dance routines each week following rigorous rehearsals.
Performances earn judges' points and audience votes. The couple that receives the lowest combined total of points and votes is eliminated each week until one champion remains.
This season, the following 11 contestants are competing:
Ally Raisman: Gymnast (partner: Mark Ballas)
Andy Dick: Comedian and actor (partner: Sharna Burgess)
D.L. Hughley: Comedian and actor (partner: Cheryl Burke)
Dorothy Hamill: Former figure skater (partner: Tristan MacManus)
Ingo Rademacher: Actor (partner: Kym Johnson)
Jacoby Jones: NFL football player (partner: Karina Smirnoff)
Kellie Pickler: Country music singer (partner: Derek Hough)
Lisa Vanderpump: Reality TV entertainer (partner: Gleb Savchenko)
Victor Ortiz: Boxer (partner: Lindsay Arnold)
Wynona Judd: Country music singer (partner: Tony Dovolani)
Zendaya: Actress (partner: Val Chmerkovskly)
Of the celebrities on the show, Dorothy Hamill, D.L. Hughly and Victor Ortiz have had financial setbacks over the years, including owing the IRS and facing bankruptcy. But there are some other celebrities out there who could use a spot on the show to pay for their current financial issues.
Celebs Facing Foreclosure Who Could Use DWTS Paychecks
With the great pay Dancing with the Stars offers, there's no doubt the salary helps pay more than a handful of bills. Below is a group of people who are currently having trouble paying their mortgage loans and could absolutely benefit from securing a spot on DWTS:
1. Ace Frehley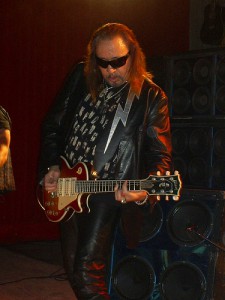 Ace Frehley, ex-guitarist for the legendary rock group KISS, was recently flagged as a celeb having financial troubles. Frehley is reportedly on the hook for $735,000 worth of missed mortgage payments on his Yorktown, NY home. News reports have also surfaced that his lender filed a foreclosure claim on Feb. 15.
In addition to missing mortgage payments, Frehley has neglected to pay nearly two years' worth property taxes. According to The Journal News, he has a "2011 lien of $5,131.61 for town and county taxes, as well as $13,425.94 for unpaid 2012 county, school and town taxes."
While he hasn't lost his home yet, if he doesn't come up with the cash, the bank will likely sell it at auction in then near future.
(Image: thebudman623)
2. Allen Iverson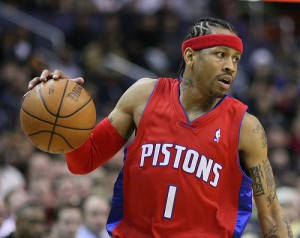 Former NBA star Allen Iverson also made headlines this year with news that he'd lost his $4.5 million Atlanta mansion.
Gossip site TMZ reported in February that after Iverson allegedly defaulted on his $1.2 million mortgage, the home went into foreclosure and the bank purchased it at auction for $2.5 million.
Though Iverson reportedly earned over $154 million over his 14-year career, he hasn't played in the NBA since his short stint with the Memphis Grizzlies in 2009. Maybe the DWTS paycheck could have helped him out, especially since his impressive moves on the basketball court could translate well onto a ballroom floor.
(Image: Keith Allison)
3. Lindsay Lohan and Family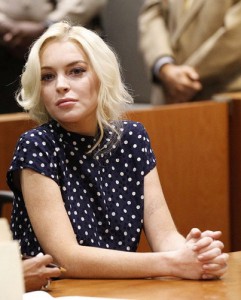 Lindsay Lohan and her family have garnered plenty of media attention of the past few years. From arrests to accusations of drug and alcohol abuse, it seems that trouble follows the Lohan clan just about everywhere they go.
The latest report about the family is that Chase Bank wanted to foreclose on Lindsay and Dina (mom) Lohan's $1.3 million Long Island mansion. According to Radar Online, the foreclosure documents were presented to the family in February.
No new updates have been reported on the situation, so maybe the family has come together and found a way to pay off their debt.
(Image: the fixer)
4. Robert Swift
Robert Swift, former NBA player and Seattle SuperSonics center, lost his home to a foreclosure auction and was expected to vacate his home earlier this month.
According to surprising reports, he not only refused to leave the home for weeks after the new owners purchased it at a foreclosure auction, but left a trail of damage behind, including piles of garbage, animal waste on the terrace and holes punched in the walls.
Though Swift was said to have earned as much as $20 million over the course of his short career, he was unable to keep up with mortgage payments, resulting in his forced departure.
(Image: STB-1 via Wikimedia Commons)
5. Karent Sierra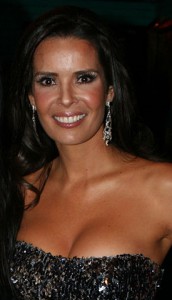 If you've watched the Real Housewives of Miami, you may be familiar with Karent Sierra, who arrived to the show in Season 2 and was often considered to be the cast's wealthiest member.
While not confirmed, rumors have it that Florida Community Bank is trying to gain ownership of her two Miami homes with a total assessed value of $870,000. Though the cosmetic dentist runs what seems to be a successful practice in Gables, she may need a bit extra from DWTS to help pay her bills.
Dancing with the Stars is known for being an extremely tough competition for all contestants, but nothing is tougher than being faced with foreclosure without the means to make mortgage payments. So celebs who are currently in financial straits would likely welcome the opportunity to sweat it out for a base salary of $125k.
(Image: Proimages via Wikimedia Commons)