How Dan Marino, Vince Young and Other Broke NFL Players Lost Their Fortunes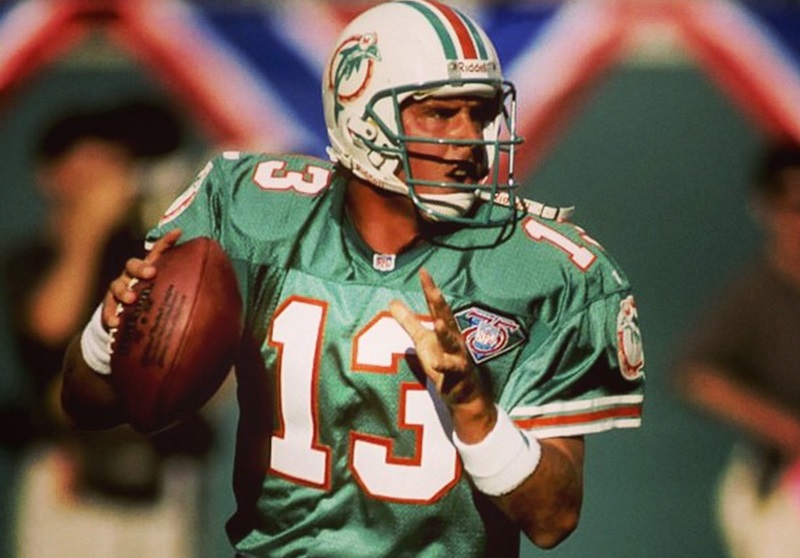 There's something a bit disturbing about living in an economy where millions of people struggle to put food on the table, yet highly paid celebrities who earn millions of dollars still manage to lose their fortunes and accumulate massive amounts of debt.
Yet we see it happen every day in the entertainment industry and even among politicians.
On the football field, there is no shortage of broke NFL players who started off wealthy, but were unable to hold on to their fortunes. Why is this occurring, and what can the average American learn from these athletes in order to avoid the same unfortunate financial fate?
It's Shocking How Many NFL Players Are Bankrupt
According to Sports Illustrated, approximately two years after retirement, the percent of NFL players bankrupt or financially stressed is a whopping 78 percent. This means more than three-fourths of players either can't manage their money, or employ people who choose not to manage their money well.
Then there are always those people who didn't have much money early in life, then come across a small fortune and go a bit wild when they do.
But going on a wild shopping spree and filing for bankruptcy are two different things. So what is contributing to this astounding statistic? Excessive spending, poor investments, child support and over-the-top generosity are all to blame.
For some top NFL players, in particular, their excessive wealth became too much to handle, resulting in losses that were just as significant as their financial gains.
Related: 30 Mind-Blowing Financial Facts About Super Bowl XLIX
4 NFL Players Who Lost Their Fortunes
The NFL has produced some of the most talented athletes we have ever witnessed. Unfortunately, the league boasts some of the most financially strapped athletes. Below is a short list of some of the more popular players who have struggled with money management issues in recent years.
1. Dan Marino
Dan Marino, a former quarterback for the Miami Dolphins with a decorated NFL career, recently suffered a major financial setback after losing big in a major investment.
The nine-time pro bowler and analyst with CBS' "The NFL Today," has accumulated millions over his career, but he lost a major portion of that money in one investment in a company called Digital Domain from which he purchased 1,575,525 shares.
The company is popular for producing the famous hologram of dead rapper Tupac Shakur at the Coachella Music and Art Festival. However, the company soon after filed for bankruptcy, taking Marino's stock with it.
According to reports, the 51-year-old Marino's investment might have resulted in a loss of $14 million.
2. Vince Young
Vince Young was a quarterback in the NFL. Drafted by the Tennessee Titans, the popular player spent time with the Philadelphia Eagles and Buffalo Bills before being cut from the team and becoming a free agent.
Losing his spot with the Bills isn't the only worry Young has faced. He made headlines a few years ago for struggling financially, despite earning around $26 million after six seasons in the NFL.
Apparently, he didn't suffer from one major investment gone wrong. Instead, he said his financial planner misappropriated $5.5 million of his money. Other reports show Young took out a loan for $1.9 million that is currently in default.
However, there's good reason to believe that Young is at least partially at fault. He reportedly spent a shocking $5,000 per week at the Cheesecake Factory in his early years.
See how much you would have won betting on the Seahawks and Patriots for Super Bowl XLIX >>>
3. Luther Elliss
Luther Elliss is a former NFL player who spent his time as a defensive tackle for the Detroit Lions and Denver Broncos. The two-time pro bowler was known for his skills on the field, but not so much when it came to money management.
Ellis was reportedly paid nearly $11.6 million from 2000 to 2004 while in the NFL. But just a few years ago, the former lineman was relying on area churches and friends to pay his bills after suffering from financial collapse and filing for bankruptcy.
The reasons for his financial suffering fall into the categories of failed investments and debt. Specifically, he and his wife owed hundreds of thousands in mortgage debt and $37,500 in delinquent state and local taxes.
4. Travis Henry
Travis Henry is another pro bowler who spent time with the Buffalo Bills, Tennessee Titans and Denver Broncos. He is also a player who struggled to manage his finances, especially when it came to paying for his children.
Henry reportedly has nine children with nine different mothers — some of whom were born within months of one another. This alone could be a recipe for financial disaster. But it seems that Henry's child support disputes are sending him to the poor house.
In 2009, he could not afford the estimated $170,000 a year he owed for his children and was ultimately jailed for falling $16,600 behind on support payments.
Related: 4 Broke Olympic Gold Medalists
Avoid the Fate of Broke NFL Players
No matter how much you earn in your lifetime, there's nothing worse than discovering that the money you've accumulated is somehow lost to bad financial decisions. The good news is you don't have to join the ranks of bankrupt NFL players. Here are some steps you can take to avoid their fates:
Create a budget. One important step in ensuring that you don't mismanage your money is to always know how much is flowing. This means keeping track of what you are earning and how much you are spending. A great way to accomplish this goal is to set up a budget.
Live within your means. Once you have set up your budget, you need to live by it. This means not spending more than your finances can handle. This especially applies to big-ticket items like cars and homes. Before you commit to major purchases, be sure you have planned all associated costs well.
Pay your bills on time. Many people struggle financially because they fail to pay their bills on time and, in turn, accumulate further penalties and other fees. Also, keep in mind that missing too many payments could result in default or a collection action, which could cost you even more. To avoid these issues, simply pay everything when due.
Avoid impulsive purchases. As Vince Young discovered, excessive purchases can really catch up with you. To avoid this, curb your impulse spending and instead plan within your budget for fun purchases.
Once you take time to examine your finances, and abide by the financial rules you've set up for yourself, it will become much easier to keep track of your money. While you might not earn the same amount of money these NFL players have, you can rest assured that you won't suffer their financial losses.

Photo credit: Casey Florig