Financial Expert David Bach: Bach to Basics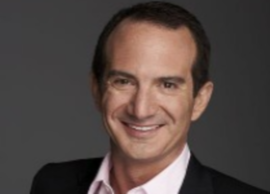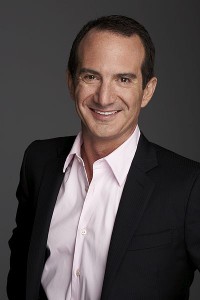 This post is part four of our 12 Days of Finance series. Don't forget to vote for your favorite expert!
David Bach is a financial and motivational speaker who has helped Americans strategize for a debt-free lifestyle. He has authored the Finish Rich Series, which discuss his core principles including: Spend less than you make, don't waste money on little things and pay yourself first, just to name a few.
At the Core of David Bach
In his book, The Automatic Millionaire, David Bach outlines the "Latte Factor," suggesting that small routine purchases like morning lattes, magazines and cigarettes add up and further deter you from achieving wealth. Instead of allocating funds toward insignificant purchases, David advises readers to invest those dollars.
"Action leads to results, and that is always my goal, to get my reader who I feel is a close friend to take action, even if its a small action at first…like 'go now and pay yourself first'. That small action then leads to the next action and it becomes like a snowball of success."
While this may seem like basic knowledge, David Bach takes his wisdom a step further by instructing fans to kick the lattes to the curb and put their money toward a retirement savings plan instead. This simple, yet effective perspective is what has gained David the recognition as a financial expert.
On www.finishrich.com, David Bach shares his insight on other topics, like getting out of debt where he challenges followers to step onto the debt-scale and face their financial realities. His debt management system, DOLP (meaning "dead on last payment"), not only is a catchy acronym, but a simple tool for readers to see their debt on paper.
When it comes to actually reducing debt, Bach says he hates budgets, because in the real world they never work for most people. Instead, he encourages followers to put their debt on autopilot by utilizing free automatic bill pay options that most creditors and lenders provide at no additional cost.
If David Bach is your favorite personal finance expert, vote for him in our 12 Days of Finance poll below.
David Bach's Path to Finishing Rich
David Bach received his Bachelor's degree in Social Sciences and Communication at the University of Southern California.
David Bach is one of America's most prolific and bestselling financial authors of our time. He has written eleven consecutive national bestsellers, with more than seven million books in print, translated in over 19 languages.
His runaway bestseller The Automatic Millionaire spent thirty-one weeks on the New York Times bestseller list and was simultaneously #1 on the business bestseller lists of New York Times, USA Today, BusinessWeek and the Wall Street Journal.
Bach is the founder of FinishRich.com, a website dedicated to revolutionizing the way people learn about money. Prior to founding this website, he was a senior vice president of Morgan Stanley and a partner of The Bach Group, which during his tenure managed more than half a billion dollars for individual investors. Growing up, his father also taught classes on investing, which he regularly attended at the early age of nine.
"I wasn't really a normal kid, we talked about the stock market and investing at the dinner table and that made all the difference."
Bach appears regularly in the national media as well. He is currently a weekly contributor to NBC's TodayShow "Money 911" segment, where he answers America's money questions. He has also appeared on The Oprah Winfrey Show to share his strategies for getting out of debt and finishing rich.
But what truly makes David Bach such a great expert? He tells us:
"The experience of doing 'real financial planning' and managing 'real money' gives me the confidence and experience when I teach to not just know in theory what should work, but what actually does work… I've seen the real mistakes, and the real victories so being a coach to so many now comes easy."