3 Reasons Detroit Is One of the Best Vacation Cities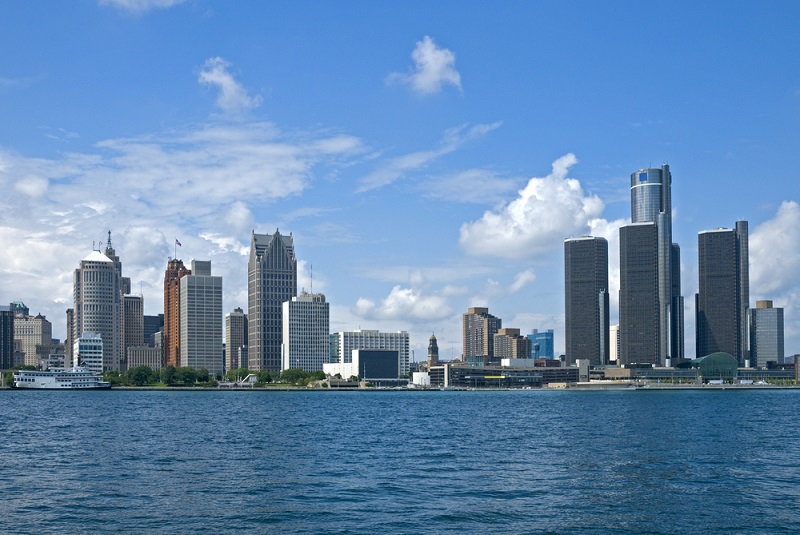 Considering Detroit was in an official state of financial emergency until late last year, it might seem like an unlikely vacation destination. But its vibrant sports scene, museums, casinos, festivals and other attractions provide plenty of activities for tourists who visit Michigan's largest city.
As an added bonus, visitors also enjoy low hotel, food, drink and local transportation costs, according to a recent GOBankingRates study that ranked Detroit the fifth most affordable destination among 50 of the most popular vacation cities in the U.S. While the average cost of a round trip to Detroit is on the higher end at $437, according to data used in the study, other low costs can help keep your overall travel budget low. Below are three affordable activities and attractions that make Detroit a go-to vacation destination.
1. See the animals at the Detroit Zoo.
The Detroit Zoo is a popular, low-cost attraction that's less than 30 minutes away from downtown Detroit by car. The basic adult ticket costs $14, but for $26, visitors can get a ZooMORE package that covers general admission and includes four tickets that can be used on rides and attractions, such as the carousel or the Tauber Family Miniature Railroad.
And new additions make the Detroit Zoo worth a repeat visit if you've already been there. For example, the Cotton Family Wolf Habitat is slated to open in June, and the zoo will feature 40 animatronic dinosaurs in its Dinosauria exhibit this summer.
2. Get cultured at the Henry Ford in Detroit.
The Henry Ford complex features five attractions that draw more than 1.6 million visitors each year. The facility includes the Henry Ford Museum, Greenfield Village, the Ford Rouge Factory Tour, the Henry Ford IMAX Theatre and the Benson Ford Research Center, giving visitors a unique look at the past, present and future of innovation and manufacturing in the U.S.
For example, you can view historic structures and artifacts, including the presidential limousine that was carrying John F. Kennedy when he was assassinated and a new F-150 truck as it's being assembled.
And, if you plan ahead, you can sign up for a free D Discount Pass through the Detroit Metro Convention & Visitors Bureau. The pass entitles you to 20 percent off admission to the Henry Ford Museum and Greenfield Village. It also offers discounts at other attractions, including the Motown Museum and the Michigan Science Center.
3. Gamble (and save money) at one of Detroit's three casinos.
You might want to take some of the money you save to the slots and blackjack tables at one of Detroit's three casinos. Whether you choose the Greektown Casino-Hotel, the MGM Grand Detroit or the MotorCity Casino Hotel, you have the option of staying the night. And, even if you aren't a gambler, it can pay to check out the casino hotel package deals that can save you money on everything from parking to transportation to Detroit Tigers games.
Read: Why Invest When You Can Just Gamble Your Money?
So, whether you are interested in animals, history or gambling, Detroit has something affordable to offer you this summer. And a vacation there won't break the bank — unless you spend too much at the casinos, of course. To find deals on hotels, restaurants, attractions, transportation, shopping and more, go to VisitDetroit.com.
Methodology: GOBankingRates curated 50 of the most popular vacation destinations in the United States, grading each on the factors that impact travelers' budgets the most: hotel prices, airfare, food and drink expenses, and ground transportation costs. Data on three-star hotel prices, local food and drink expenses, and ground transportation costs were provided by numbeo.com (with data pulled April 15, 2015), while domestic airfare information was provided by the Bureau of Transportation Statistics (with data pulled from the BTS's report for the third quarter of 2014 — the most recent numbers available at the time of writing). No data points were missing or excluded for all of the 50 cities surveyed. The study ranked all 50 cities on their affordability based on a five-day vacation period, weighting each of the categories to be representative of an actual vacation budget: 45 percent for hotel costs, 30 percent for airfare, 15 percent for food and drink, and 10 percent for ground transportation.