Ditch Traditional Wedding Costs and Save Money by Eloping Like Kelly Clarkson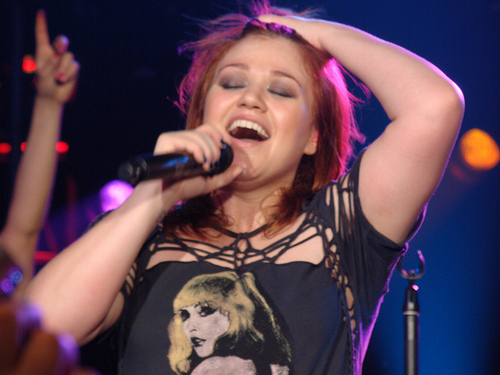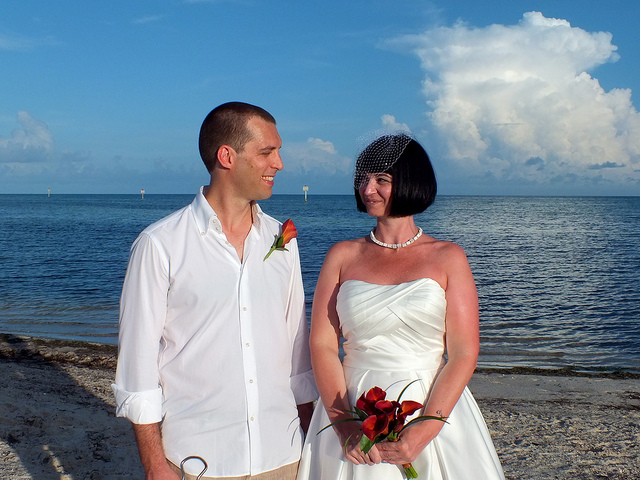 The news lit up over Kelly Clarkson's plan to elope. While she hasn't gone ahead and done it yet, it did get a lot of people thinking about the old-fashioned art of eloping. Eloping is an attractive option for a couple of reasons. First, you might not want your wedding to be that big of a deal. But from a more practical perspective, eloping allows you to save money on your wedding.
To get tips on how to save money while eloping, Go Banking Rates spoke to James Lungi and Rodric Hurdle-Bradford, the two principles at Vegas Luxury Group VIP, a concierge service specializing in Vegas weddings about how to save money on a wedding when eloping.
#1. Plan Ahead
It might sound like a contradiction, but a "planned elopement" allows you the best of both worlds — and saves you a mint to boot. "Ask yourself what resources you need to access," says Hurdle-Bradford, who urges people to consider all the costs associated with even the most bare bones wedding. There's getting there and back, eating, paying for minister's fees and licensing costs associated with the wedding. The more planning that you put in, the greater your savings can be.
#2. Get a Concierge Service
Bottom line: A concierge service can handle everything for you at a lower cost and fewer headaches. "Communicate your needs early on and the service can tell you what they can do with your budget," says Hurdle-Bradford.
#3. Consider Transportation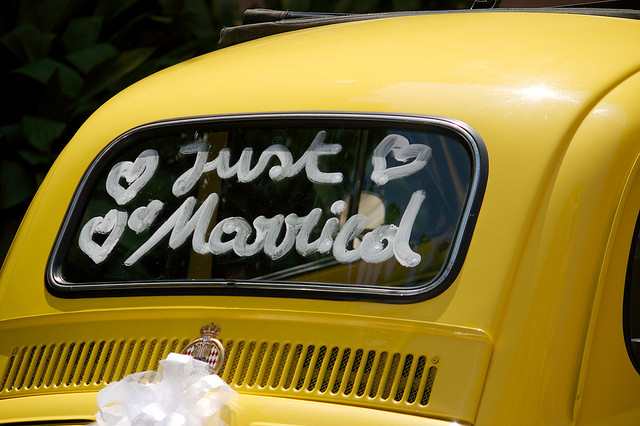 When it comes to transportation you've basically got two options: driving or flying. When it comes to driving, Hurdle-Bradford recommends that you not leave during rush hour and that, if possible, schedule your commute for Monday through Thursday, rather than on the weekends when there will be more traffic. This will allow you to save money on gas as you make your way to your elopement destination. (Image: alesk)
As far as airfare is concerned, the further in advance you can book a ticket the better. And, of course, you should never fly between Thursday and Monday if you're looking to plan a low cost wedding.
#4. Eat on a Budget
When it comes to eating on a budget at your wedding, there's virtually no better place to do it than in Vegas, the home of the $5 steak buffet.
"Some people want to do one big meal and then have casual meals the rest of the time. Other people want to do it buffet style and keep it more casual throughout the weekend," says Hurdle-Bradford. When it comes to planning ahead, knowing what type of wedding weekend you want to have is crucial to saving money, even when you're just doing something casual. A buffet is the cheapest way to go about it, and is also the least formal for those who don't want any fuss.
#5. Get Married During the Week
As Vegas is a top destination for eloping couples and tourists alike, your best bet is to elope during the week when tourism is at an ebb, says Hurdle-Bradford. During the week just about everything will be cheaper, from the cost of the chapel to hotel room rates. If getting married on the cheap is a top priority, a weekday wedding is in the cards for you and your beloved.
Eloping is an old-fashioned concept, but updated for a modern age it can help you save money on a wedding. The smaller your party, the smaller the wedding, the more money you're going to save when getting married. More than just saving money, however, eloping allows you and your partner the opportunity to focus on the two of you, rather than the throngs of people that show up to more traditional weddings.
(Image: cayobo)