Easter Will Cost $145 on Average: How to Protect Your Savings Account from Excessive Holiday Costs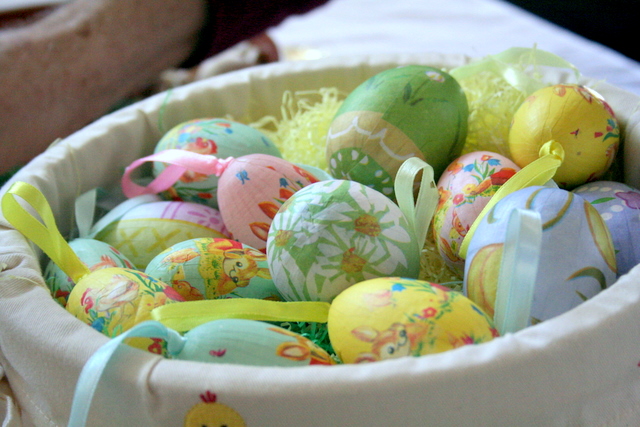 With the shortened work week ahead for many Americans, the scramble to get Easter holiday plans will be underway in just a couple days. Whether you observe Easter religiously or simply celebrate it to mark the start of spring, its time to prepare your bank account for a few inevitable charges in preparation for this family event, which according to Bloomberg, four out of five Americans participate in.
How Much Do Americans Spend Over the Easter Holiday?
The Easter holiday is nowhere near as costly as Christmas, in terms of overall expenditures, but it is still one of the most commercialized holidays in the year. There is an Easter variation of almost every item in stores from Easter candy to Easter dresses, which will likely run up costs against consumer bank accounts over the long weekend.
The National Retail Federation's (NRF) 2013 Easter Spending Survey reveals that an estimated $17.2 billion total will be spent in anticipation of the Easter holiday, which results in approximately $145.13 in costs for the average person. Top areas of spending for Easter include: Food ($45.26), clothing ($25.91), Easter candy ($20.66) and gifts ($20.82), flowers ($9.49) and decorations ($9.11).  While this may sound like a lot for Easter activities, like a few colored eggs and assembling Easter baskets, the figure has remained steady since NRF's 2012 Easter holiday assessment.
Easter Activities that Keep Money in Your Bank Account
bank account
funds, however, can get a bit more creative to avoid the costs of the upcoming 
Easter
 activities. In addition to shopping at the dollar store for one-time-use decorations, the popularity of do-it-yourself websites like Pinterest have given rise to a new wave of crafters that know how to stay within the limits of their budget.
"While many of today's consumers are coping with tight budgets, the Easter Bunny isn't headed toward retirement in 2013," said BIGinsight Consumer Insights Director Pam Goodfellow in a statement. "Look for cost-conscious parents to scope the sale racks, head to discounters, and clip coupons to keep spending on track and to make the holiday special for youngsters this year."
This attention to frugality during this year's Easter activities is made more evident with the NRF reporting that 63.4% of families intend to shop with "price and value" in mind.
(Photo courtesy of Steven Depolo via Wiki Commons)