Farnoosh Torabi on Tony Robbins, Millennials and the Future of "So Money"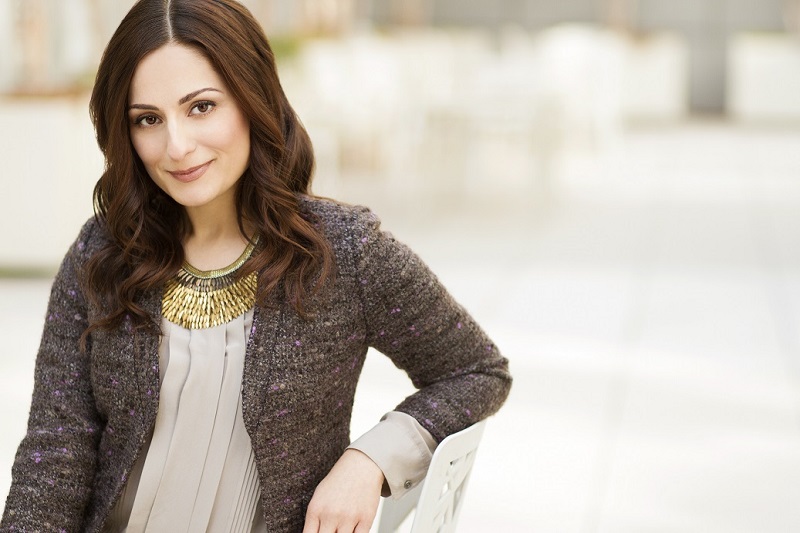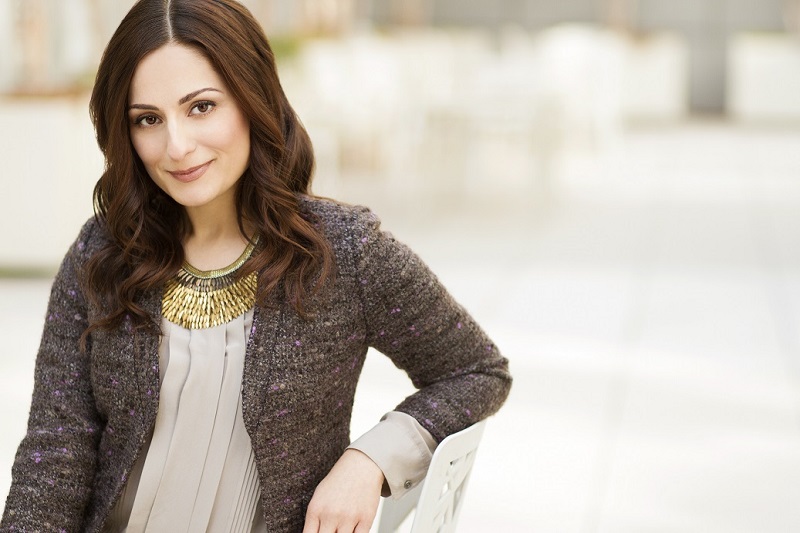 Last month, GOBankingRates asked you to vote for your favorite financial podcast of 2015. Thousands of votes came in and the competition was fierce, but there can only be one winner: This year's Best Financial Podcast of 2015 is "So Money with Farnoosh Torabi."
If you haven't joined Torabi's fan club yet, then get ready to tune into her daily, 30-minute podcast, "So Money," where she interviews today's top business minds, authors and influencers, uncovering their successes, financial journeys and inspiring money strategies.
GOBankingRates sat down with Torabi to talk about her podcast and get some insights into what makes "So Money" unique. We also got the lowdown on her podcasting plans for 2015, as well as tips on how millennials and couples can find financial success. Here's what she had to say.
Related: 14 Podcasts That Answer Every Question You've Ever Had About Money
Q-and-A With "So Money" Host Farnoosh Torabi
GOBankingRates: Why did you decide to start the "So Money" podcast?
Torabi: For more than a decade I've been grateful to have a diverse career as a financial correspondent, author and speaker across numerous platforms. But months after becoming a mom, like many parents, I struggled with work/life balance. I wanted to find a way to remain highly engaged with my audience and to be of service in bigger and better ways — but without sacrificing time with my family.
So I gave it a lot of thought and finally it dawned on me: Why not produce a podcast from home? And so, here we are. It's the show I've always wanted to create (and listen to) — and the timing couldn't be more perfect.
How is your podcast different now than when you first started?
It's only been a few months since I launched but the biggest changes have been happening behind the scenes. I've gotten better at streamlining the production process and outsourcing a great bit of the editing and such. In the beginning, I was trying to do it all.
I also think I've gotten a lot more comfortable behind the mic. I've learned to control my ums (for the most part) and I feel like I've found my rhythm. The more you do it, the better you get at it, I suppose.
Do you have any big plans for your podcast in 2015?
I am definitely considering some monetization options. I look forward to working with respected sponsors who understand my audience's needs. I also look forward to expanding the show's roster of guests.
I have the Jackson brothers (yes, the Jacksons) coming on soon. I can't wait to ask them about what it was like making so much money at a young age and their greatest financial lessons learned working in show business.
How is "So Money" different than the other financial podcasts out there?
What's unique about the podcast is that we daringly go where no other show does. We reveal our personal stories with money. Our memories growing up, successes, as well as our fears and failures.
It's relatable, it's raw and a lot of fun. It's also a daily show — 7 days per week — which is also incredibly unique.
What is your most popular podcast episode and why?
My very first interview continues to be my most popular — Tony Robbins. It's no surprise why. The man is brilliant and his story is incredibly inspiring. Thanks to him, "So Money" got some major street cred in the early days. I'm so grateful to Tony for supporting the show in its infancy.
What is your personal favorite episode of "So Money" and why?
Personally, I love doing the Ask Farnoosh episodes on the weekends because it allows me to connect with my listeners and respond directly to their questions. My audience is really smart and motivated. Many of them have advanced degrees and their top financial goal is learning how to earn more and save smarter.
My listeners are also incredibly thoughtful. Some have written in to say, "Hey Farnoosh, we love the show but please slow down! We're worried that the daily turnout is going to make you burn out and then we'd wake up to no more episodes."
I'm considering changing the frequency, but I am sort of addicted to the daily production right now. Call me crazy.
What advice can you offer other podcasters?
Where to begin?! I have so many lessons learned. I think the greatest tip I have for future podcasters is to really think long and hard about what your audience really wants to hear and how to differentiate yourself from all the other choices in the marketplace.
Podcasts are a real commitment for listeners and there are only so many hours in a day to listen to podcasts. So if a listener chooses your podcast, it's because he or she finds tremendous value in listening to it — more than other shows. And now with so much competition in the space, differentiating yourself is paramount.
What do you think is the biggest mistakes millennials are making today? How do they address it?
The biggest mistake is failing to save while they can. There's a misperception that the older you get, the easier it will be to save money. But ask a Gen Xer or baby boomer and I guarantee most will admit it was far simpler to save in their 20s than ever.
The older you get, sure, the more money you make, but you'll likely have more financial responsibilities on your plate.
Related: 20 Things You Should Know About Saving Money in Your 20s
What are you personally doing to ensure you'll be able to maintain the same lifestyle during retirement?
I work closely with my financial planner and each quarter we review our investments and cash flow. I couldn't do this alone. I encourage everyone to assemble a financial brain trust!
What is the first money topic couples should discuss in a committed relationship? Why is this so important?
Goals. While you may never entirely see eye-to-eye on spending, as a couple you're likely to value similar goals, like sending your kids to college or going on vacation.
It's important to do this because it's only from this common ground that the two of you can rationally analyze the family finances to gain clarity and a better sense of how to manage the money in the relationship.
Related: How to Stop Money From Ruining Your Relationship
What is your golden rule about debt?
Don't bite off more than you can chew!
You can keep up with Farnoosh Torabi, financial strategist, journalist, best-selling author and host of "So Money," at farnoosh.tv. Head over there now to snag a free copy of her new eBook, "So Money Secrets."