Final Four Finances: Does March Madness Boost New Orleans' Economy?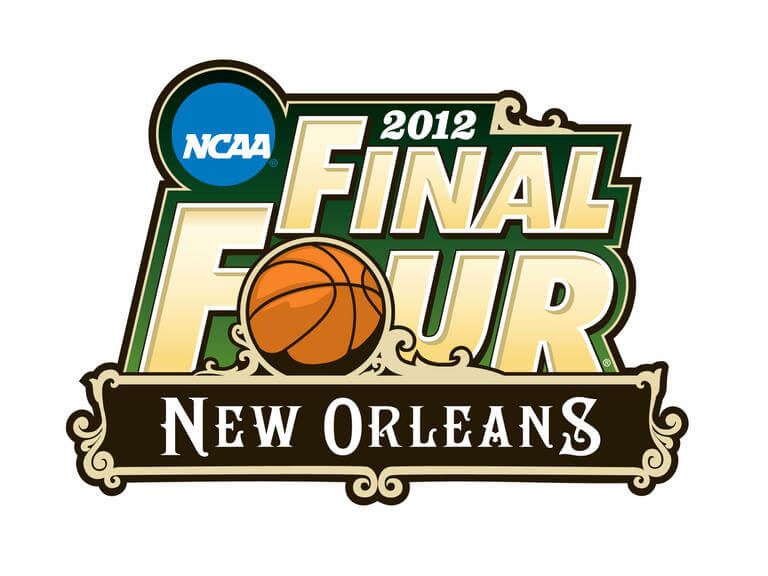 The New Orleans Final Four is this weekend and over 111,000 people are expected to visit the Big Easy to see the best quartet of college basketball teams vie for a chance at the NCAA championship. It'll be a climactic finish to the athletically torrid phenomenon known as March Madness, which, in the end, may find its true meaning not from the game itself, but in how much people are willing to spend to see it.
According to websites TiqIq and PrimeSport, going prices for the best seats in the house at the Mercedes-Benz Superdome can cost anywhere from $240 to nearly $6,000 for some fleeting hoops action.
It may be a salary killer for some, but for the New Orleans economy, it'll be a godsend for a city still feeling the aftermath of Hurricane Katrina in its streets and in its coffers. Experts and sports commentators agree that NCAA host cities can rely on the game boosting tourism appeal and local business profitability.
For New Orleans, whose Mardi Gras spirit helped raise hopes following the 2005 national disaster, the Final Four is an added incentive, as ticket sales, hotel stays and visits to local restaurants and shops are hoped to bring revenue to New Orleans upwards of millions of dollars.
The downside? Speculations, but strong ones at that — some sources and economists claim that the All-American basketball tournament does little to revitalize the economy. In some cases, they say, it can actually damage a city like New Orleans that's seen enough financial, physical and historical damage for all of time.
March Madness Final Four a Financial Boon to New Orleans
Word comes straight from the mayoral mouth — according to Bloomberg, the office of New Orleans Mayor Mitchell Landrieu said recently that the 2012 Final Four games will inject an estimated $134.1 million into the city. Included are several factors stemming from the tourist influx to New Orleans:
$77 million in direct spending on the basketball event — including tickets and hotel reservations
$57.1 million on shopping, dining and other tourist attractions
The men's Final Four tourney, noted Bloomberg, is also expected to fetch almost seven times more than the women's NCAA tournament, whose own Final Four showdown may bring Denver's economy a respectable, but overall lesser, $20 million.
In a January press conference, Louisiana's lieutenant governor, Jay Dardenne, spoke highly of the NCAA's contribution to local and state economies.
"This is an integral part of a great run of events for the state of Louisiana and the City of New Orleans," he said.
Superdome of Recovery
Dardenne's comment points back to New Orleans' prior turns as an NCAA host city — in 1982, 1987, 1993 and 2003. When Katrina hit seven years ago, it seemed like New Orleans' turns as a basketball mecca had reached a true Final Four.
The Louisiana Superdome, for one week in August 2005, was home to over 20,000 New Orleans evacuees, and for many, where they died. The once-impenetrable stadium couldn't withstand effects of the hurricane's destructive forces, either, and with severe water and wind destruction to its roof and structure, looked for some time to be an irreparable landmark with too much carnage on its hands. It seemed as though the Superdome might never again return to its former sports glory.
ESPN blogger Kristi Dosh postulated in January what New Orleans residents had been thinking in the wake of Katrina — why would FEMA allocate more than $156 million for a Superdome renovation? While many balked at the idea, the effort has paid off. Six years and $336 million later, and a multi-pronged revitalization of the faded arena gave birth to the rechristened Mercedes-Benz Arena, already home to the 2013 Super Bowl, and now basketball championships, drawing throngs of exuberant fans.
Dosh quoted the CEO of the New Orleans Tourism Marketing Corporation, who had said that the Superdome's turnaround was responsible in reversing the city's post-Katrina downfall. According to Mark Romig, events like the Final Four — and the tourism it ushers — complements New Orleans' hospitality, restaurant and service sectors, and, in turn, those verticals acquire more jobs, fueling the local economy.
Romig said that the city consistently ranks at the top of the nation in hospitality jobs, with between 70,000-80,000 positions at current — that's near pre-2005, and pre-Katrina, levels. He also noted that there are more restaurants today than before the hurricane disaster, with hotels following suit.
Sporting saviors
The ESPN report also quoted John Williams, an interim dean at the New Orleans College of Business Administration, who said that the $1.2 billion jump, up to $5.5 billion, from 2009-2010 was on account of tourism spending — especially that of sports. Fans of all sports visiting the Big Easy, he said, are more akin to patronize restaurants than other tourists, which may explain why eateries serving up po' boys and beignets have increased from 805 pre-hurricane, to 1,230 today.
Another number Williams attributes to athletics fandom is a 6.6-percent growth in tourism-related jobs in the first quarter of 2011. Williams, per ESPN, opined that this snowball effect of New Orleans' visitor appeal began when the newly-minted Superdome began hosting New Orleans Saints games three years ago.
No Effect on New Orleans Economy?
Like the fiscal negatives posed during the NBA lockout, some sources have cited a 2003 study theorizing that the economic boost from the NCAA is overly exaggerated and, in a sense, non-existent.
The New Republic cited the 9-year-old study by economists Victor A. Matheson and Robert A. Baade, who said though the Final Four promotes tourist spending, it discourages spending from existing local residents wanting to avoid the trendy tourist basketball rush. Matheson and Baade also said that New Orleans, like any other host city, stands to lose out in spending for the infrastructure, security and promotional publicity that an event like the Final Four brings.
Website Think Progress expounded on the economists' study and said that in their analysis of Final Four host cities from 1970-1999, 17 incurred reductions estimated at $44.28 million of income. Fifteen, according to the site, experienced economic gains, but said that the host cities in question have over-exaggerated the benefits brought on by the Final Four.
And Then There Were Four
The Saturday, March 31 showdown will include a 6:09 p.m. match between the Universities of Kentucky and Louisville; and an 8:49 p.m. game between Ohio State and Kansas Universities. Victors in the final showdown at the Superdome will be held on April 2, 9p.m. EDT.