Disney's 'Finding Dory' Sequel Will Have You Spending More From Your Savings Account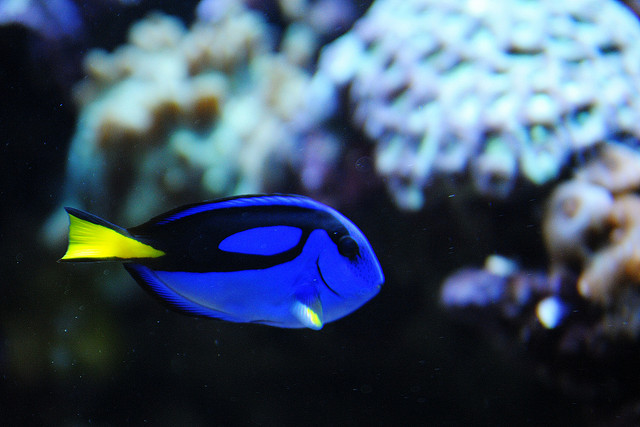 An entire decade after the theatrical premiere of Disney's Finding Nemo, children and adults alike are celebrating the return of beloved characters like Nemo, Marlin, Dory and the Tank Gang in the the film's upcoming sequel Finding Dory. While withing the story's plot, only a a year will have lapsed from where the 2003 film left off — but for Americans across the country, a lot has changed since Finding Nemo's release in 2003.
Not all families have regained their financial stability post-recession and are currently in the process of saving money; to make matters more challenging, prices on consumer goods have also increased, even when it comes to wholesome family entertainment, like visiting the box office to buy movie tickets.
Finding Nemo Sequel Admission Prices Likely Higher
Finding Nemo was a fan favorite for Disney tots and adults, grossing over $70 million in its opening weekend, according to Box Office Mojo. The film has continued to be a fan favorite in the years since its initial showing, as proven with  lifetime gross earnings at approximately $380 million in the U.S., and $921 million worldwide. With such a positive response to the first movie, critics and fans expect Finding Dory to be another blockbuster hit. But this high demand for the newly-announced sequel is likely to come at a steeper price to viewers' savings account.
Plus, the Finding Nemo sequel isn't even scheduled to hit theaters until 2015, leaving ample time for admission prices to creep even higher. Spectators eager to view Dory's next adventure can still learn how to work around the high cost of going to the movies.
How to Buy Movie Tickets Cheaper
Rising prices in theaters are a financial inconvenience, but with the public growing more and more interested in staying frugal, finding simple ways to buy movie tickets for less is very possible for any budget. Here are a few ways to save money in time for Finding Dory:
Purchase in Bulk: Discount warehouses like Costco often provide bulk packages of tickets at a discounted rate to big theatres like AMC, Regal and more.
Join a Loyalty Club: If you haven't already, sign up for a loyalty rewards programs at your local movie theater; many of them offer special rates for movies, and even concessions that make the entire movie-going experience more affordable.
Stall a Bit: You may be a huge fan of the Finding Nemo franchise, but if money is really an issue, you can always wait it out for a week or two before watching the film. This way, you can have a friend who has an employee or student discount, and use their perks to help save cash.
For those who feel like having to buy movie tickets through these alternative routes is too inconvenient, Ellen DeGeneres, voice of Dory, said, "I know the people at Pixar were busy creating 'Toy Story 16.' But the time they took was worth it. The script is fantastic. And it has everything I loved about the first one: It's got a lot of heart, it's really funny, and the best part is—it's got a lot more Dory."
There you have it. Get excited and start saving those pennies.
(Photo: Kuba Bożanowski)