Saving Money Listening to Grammy Greats Frank Ocean and fun. Is Easy with These 6 Cheap Music Services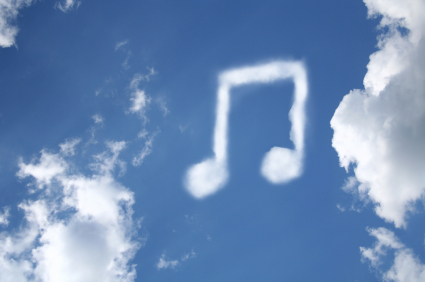 There was a time when buying music ate up a big chunk of any audiophile's savings account. In the archaic days of vinyl LPs and compact discs, even the most casual pop and rock fan could spend a good couple hundred bucks a month on a record store raid.
Now that another Grammy Awards is here — a time when record sales see a spike — it's worth considering ways to get the same music substantially cheaper. With the advent of MP3s and online music services, the savings to your wallet can be considerable compared to purchasing physical media from a store.
If you're needing an Adele, Mumford & Sons, or Fun. fix, take a look at some of these music download websites for a product vs. cost comparison.
Affordable Music Services
If you're finding Amazon.com or iTunes too mainstream, try these other music services as an alternative:
Melody Sale
There are over 88,000 artists, spanning over a dozen popular music genres, on Melody Sale. The site has great variety if you feel indie one day and top-40 the next — plus, it's a good value that trumps Amazon's download prices any day. Full album downloads off Melody Sale can range, on average, from 60 cents to about $1.50. If you like to pick and choose your songs, a single tune, according to the site, will run you 10 cents for a high quality download, 30 cents for an uncompressed, lossless version.
Melody Sale also offers song previews (no need for blind buys), and downloads are easily transferable to a device of your choice. They also have a bonus system, too: $30 purchased lands $10 credit, $50 for a $20 bonus, and $100 spent for a $50 bonus.
Iomoio
What Iomoio lacks in value it makes up in selection. This music download site specializes in individual artists and bands, but also has an impressive selection of movie soundtracks and show tunes — perhaps to sell more entire albums, since listening to individual soundtrack pieces out of context is often pointless. Prices here are not as cheap as other music websites, like Melody Sale on the surface (or, for that matter, iTunes or Amazon), as a quick glance at Iomoio's new releases and best sellers pushes a single album download into 3-buck territory. For that price, you can find the CD equivalent in your nearest bargain bin or eBay.
One free feature for the phone customizers out there is Iomoio's (sort 0f) free ringtone feature. Purchase any song at its regular price, and download a portion of it free to use as your smart phone ringtone.

Legal Sounds
With all the hubbub last decade about illegal downloads, Legal Sounds is called such just to remind people that it's OK to download music files from the internet. Legal Sound's big draw is the way it capitalizes on 9-cent single downloads. At a mere penny cheaper than its competitors, it amounts to quite a savings if you're an avid file downloader. Full albums are comparable in price to other sites, so the big savings comes song by song.
There's a diverse range of genres on Legal Sounds, so if you're looking for Alicia Keys, Tony Bennett, Mumford & Sons or just want to get some Gangnam Style on, this site trumps others in terms of variety. Legal Sounds takes the word "legal" literally when disclosing their (non) refund policy (i.e. there is none).
Free Music Streaming Sites
There's not a whole lot of free downloading out there — unless you want to risk your computer catching a virus or something sinister. If you like to stream music at work and in the car, or if you're out of cash from downloading too many tunes, there are a bunch of neat and free music streaming sites that might be up your alley.
Pandora
The ultimate streaming site courtesy of the Music Genome Project, a special algorithm designed to pick up patterns in the music you play, recommending back similar artists that you might like. Pandora is a great source for getting turned on to new artists — just by listening to your favorites while the site suggests others you might never have heard of. A good outlet for expanding your musical horizons.
Spotify
One of the leading multi-platformed music streaming websites, Spotify is compatible on a number of devices, like smart phones, tablets, PCs and home entertainment systems, and works in a similar way to Pandora in that it "spots" the music you like by suggesting similar bands and singers. Spotify is free on the base level — but for unlimited and premium services, fees are $4.99 and $9.99 a month, respectively.
Presto
Or "Voila!" is what you might say with this quick responding site that can find any band or genre you're seeking. Presto's e-radio format is sleeker and more functional than Pandora, and there's a cool customizing factor at work here, too: on Presto, you can build your own radio station with artists from different genres, manually select them, or let the site do the work for you.
So there you have it. A deeper search on the internet will produce other solid music services, like Jango, Grooveshark, and the classically inimitable Napster. If you're the kind of person who believes music should be cheap and accessible to the masses, while also paying back the artists (and keeping them in Grammy form), then these music websites are for you.