H&R Block Wants to Increase Your Savings on Old Tax Returns Because the IRS Has Delayed Tax Season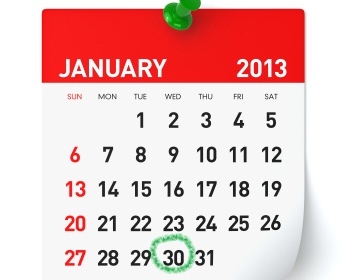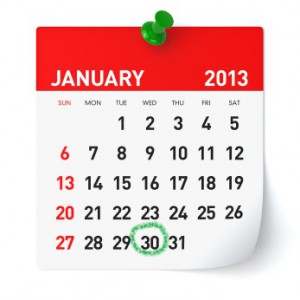 On Tuesday, January 8, the Internal Revenue Service (IRS) officially announced the start of the 2013 tax season will be delayed from its expected January 22nd start date. The news comes as a direct result of last-minute tax law changes during the fiscal cliff negotiations.
The new start date individual income tax returns may be filed is now scheduled for Wednesday, January 30th — a delay of eight days. While the gap in start dates may not seem that significant, early-bird filers who hoped to receive financial relief is the form of tax refunds are hit hard by the news. However, a new interim service provided by the nation's leading tax preparation company, H&R Block, may ease some filers' worries.
Tax Season Pushed to Accommodate Policy Changes
The solution for the country's fiscal cliff debate was decided at the 11th hour, leaving the IRS to scramble in an effort to implement the tax changes in its official forms and update its electronic systems.
IRS Commissioner Steven T. Miller commented in an announcement, "We have worked hard to open tax season as soon as possible. This date ensures we have the time we need to update and test our processing systems."
While IRS officials state most taxpayers can submit returns for the 2013 tax season beginning January 30, some individual filers with more complex tax circumstances may have to wait as late as March, although no specific filing date has been disclosed.
IRS website
.
Despite the prolonged wait to file income tax returns, the annual April 15th deadline to file taxes still stands.
The long wait is a blow to individuals who relied on an early tax refund headed their way. H&R Block's response to the tax season delay, however,  keeps taxpayers proactive by maximizing their refunds from past income tax returns.
H&R Block Offers Free Second Look Review
Instead of waiting idly to file income tax returns this tax season, H&R Block is now offering a way for filers to take advantage of unclaimed money from past tax filings. Taxpayers have up to three years to file amended tax returns, and H&R Block's Free Second Look Review helps filers identify any credits or mistakes that might have been missed on returns as far back as 2009.
The service is provided by participating location until April 30th, and customers can visit the tax preparer's website to determine if they could potentially benefit from a review by answering a few general questions.
With this year's tax season delay, taking advantage of additional opportunities like H&R Block's review service is a helpful way to ensure taxpayers are doing all they can to increase their refunds.