Hack the Menu: How to Get the Best Deals for Any Dinner Out

Learn how restaurants design their menus to steer you toward high-margin dishes.
Every time you walk in the door of a restaurant, the restaurateur wants to siphon as many dollars as possible out of your pocket. That's understandable — it's a tough business — but unless you're deliberately splurging on a special night out, you probably want the best value for your hard-earned money.
More often, menus are engineered to bring you to high-margin or high-dollar dishes that pump up the establishment's average check. By knowing the tricks, you can tear your attention away from those dishes and make up your own mind.
Don't get too caught up in the game: The point of the exercise is to enjoy your food and your night out, after all. These tips are just a way to help you get more value for your restaurant dollar.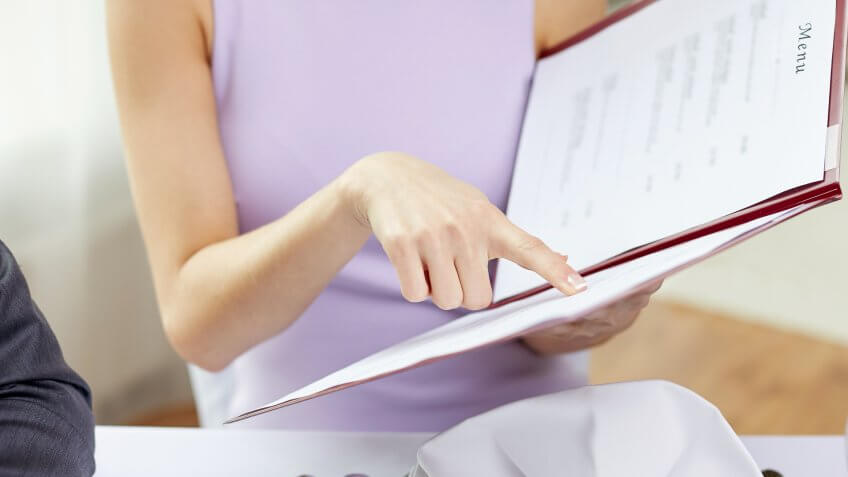 Know the Menu's Natural 'Hot Spots'
You might not have realized it, but few people read a menu sequentially, the way they read a book. Usually your eyes will go automatically to the middle of the menu, then the top right corner, and then the top left. It's an unconscious reflex that restaurant-industry researchers have known and harnessed for a long time.
Putting the highest margin or most expensive items exactly where your eyes settle first is one of the foundations of menu engineering. Forewarned is forearmed: Be skeptical of the dishes you find in the middle or the top corners, and know you might not be getting the best value for your money.
Don't Miss: Best Fast Food Value Menus in America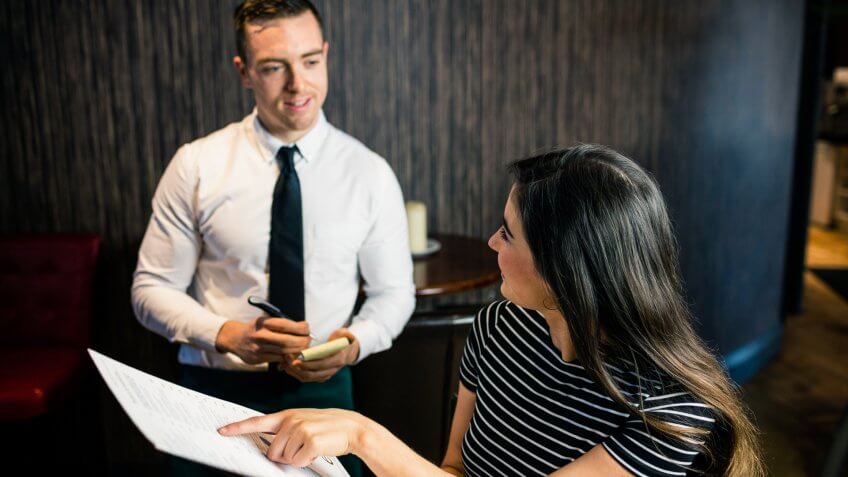 Learn Positioning Tactics Within a Column or Section
Each section of the menu has its own rules, as well. One is that you'll often find the costliest items at the top and bottom of the list. These positions make the most lasting impression as you read down through the column. It gives the restaurateur a double benefit: Not only are the high-dollar items in a prominent place, they also make everything in between seem more reasonable in comparison.
If you're looking for dishes at a more modest price or a more modest markup, you'll probably find them in the middle of each section. If the menu simply lists items from lowest price to highest, that means the restaurateur has put no thought into that aspect of menu structure, and this tip won't apply. You'll just have to fall back on your knowledge of local food prices to help you find the best bargains.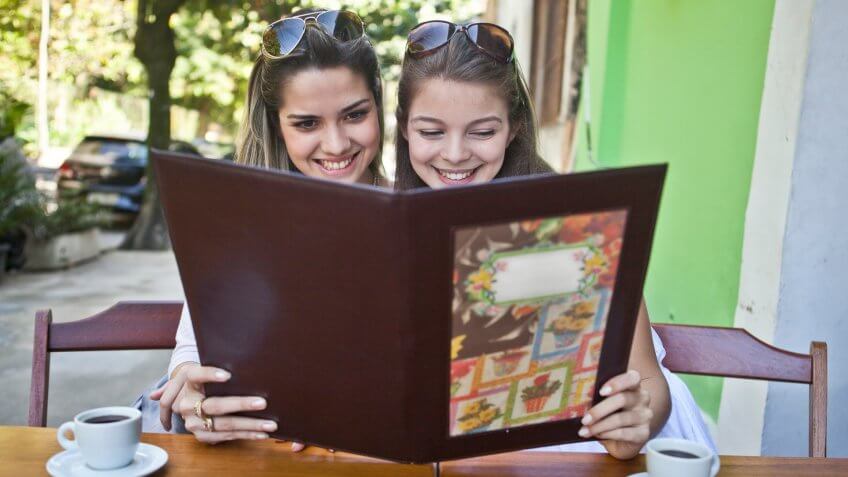 Watch Out for Color Drawing Your Attention
A single menu page has only so many prime locations where the restaurant can take advantage of your natural, unconscious eye movement. Bringing your attention to dishes in other spots requires visually attracting and holding your eyes as they move across the page.
One way of doing that is with color. If a given dish is highlighted by a colored background, or if it's given a different text color, it will draw your eye as you look over that part of the menu. It's simple, it's effective and it means the restaurant really, really wants you to order that item. That's not to say you shouldn't order it, but you at least have grounds to suspect it's been marked up pretty heavily.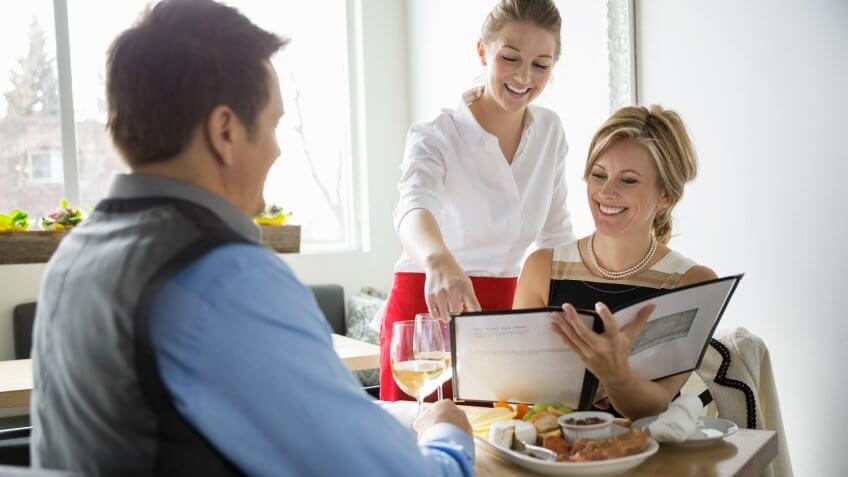 Know That Boxes and Borders Come With Big Markups
Borders can cause all manner of difficulty and inconvenience when you're traveling, but on a menu they're the restaurateur's friend. Like a splash of color, the box sets a dish aside in its own visible space where your eye can't help but be drawn to it.
The end result is the same: You'll pay attention to that dish and its description more than you ordinarily would, and the chance you'll order it improves. That's a win for the restaurant, but not necessarily for you if it's a meal with a big price or an insane markup.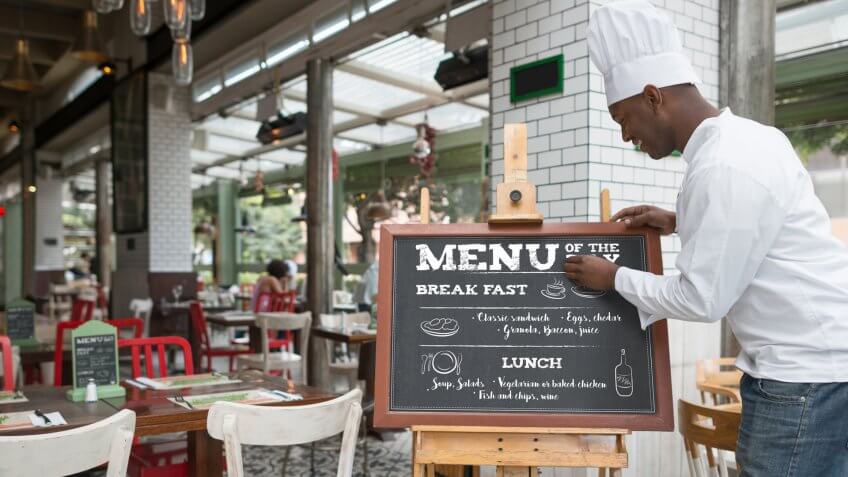 Avert Your Eyes From Attention-Getting Graphics
In fast-food or fast-casual restaurants, where the atmosphere lends itself to a bit of irreverence, menus can be much less subtle in directing your attention. You might see a big, colorful arrow pointing to the dish, for example, or it might be surrounded by the kind of jagged, primary-color border you'd see around the word "POW!" in an old-fashioned comic book. Sometimes it can even be a photo — perhaps a picture of smiling youngsters inhaling pizza on the kids menu.
Give these dishes a skeptical look as well, and compare them carefully with the surrounding menu items. Often they're high-margin or high-dollar suggestions, but sometimes they're items the restaurant expects to sell in great quantity and make their money on sheer volume. Those can be pretty good deals, so exercise your judgment.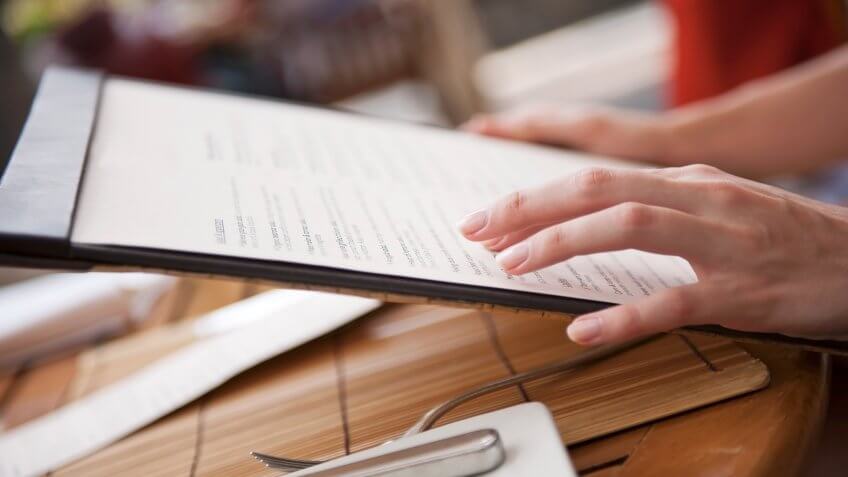 Be Wary of Those Adjectives
On menus too dignified for splashy graphics, restaurateurs influence you to buy a specific dish the old-fashioned way: They talk you into it. Have you ever noticed that some items on a menu seem to have descriptions that sling adjectives around like a drunken literature major? It's just one sneaky way restaurants convince you to spend more.
Research at Cornell University's Food and Brand Lab confirmed that menu language matters, a revelation that comes as no surprise to salespeople and restaurateurs. Dishes that are labeled lovingly with a lavish selection of sensual, rich, evocative adjectives (you see what we did, there?) tend to sell better and command a higher price than the ones with simple descriptions. Bear that in mind when you're ordering.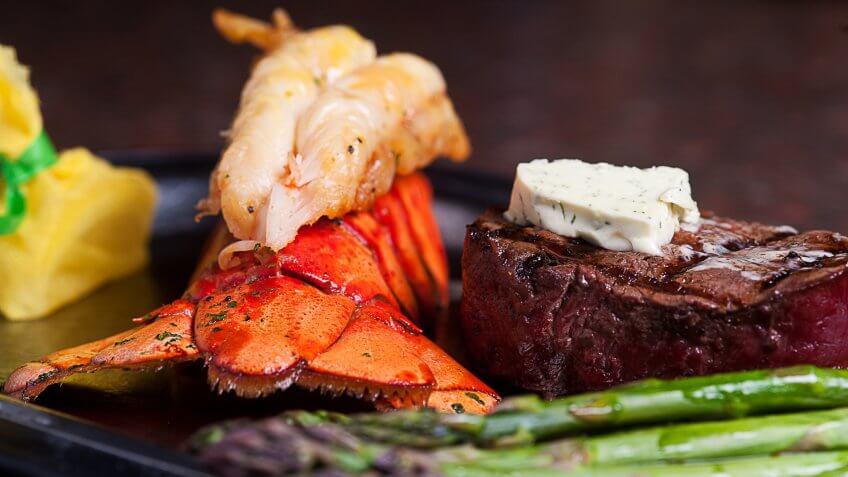 'Modest' Upgrades Can Add Up Fast
Have you ever gone in for a simple oil change, only to come out with new wipers, rotated tires and an upgrade to synthetic oil as well? Each of those options was a relatively inexpensive add-on, but the end result was a lot more money out of your pocket. Restaurants use the same strategy with equal success, from fast-food restaurants "super-sizing" your fries and drink to pricier establishments adding a lobster tail to your steak.
There's nothing wrong with paying a little extra to get something you want, as long as you take a moment to think before you nod. Consider what you're already paying and whether the add-ons take you above what you had mentally budgeted for the meal. If so, consider saying no even if the price seems modest.
Related: The Worst Gourmet Food Items to Order at a Restaurant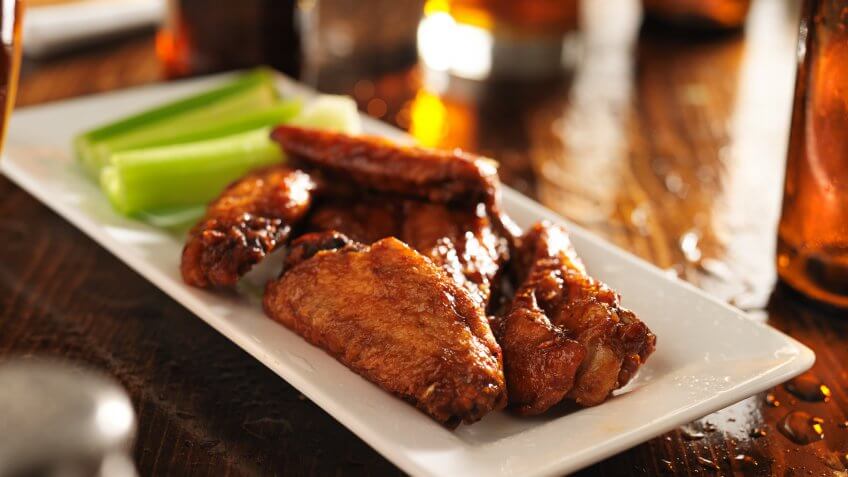 Un-Bundle the Bundles
A related strategy is the menu bundle, where the item you want is offered as a package deal with other things you could take or leave. This is the classic "Wanna make that a combo?" approach that has served burger joints so well over the years. The add-ons are almost invariably the highest margin items on the menu, such as the fries and fountain drinks at a fast-food place. These let the restaurant increase the meal's perceived value at minimal cost.
This isn't necessarily a bad thing. If your favorite pub offers dirt-cheap wings with the purchase of a pitcher of beer, and your plans for the night already included a pitcher of beer, you might as well enjoy the wings. On the other hand, if you're grabbing a quick lunch and don't want the soft drink or the dessert, it doesn't matter how cheap they seemed at the time.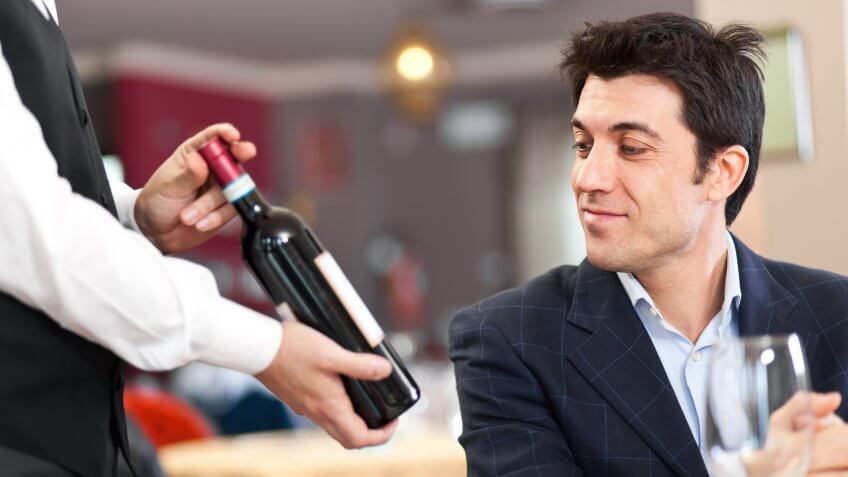 Just Say 'No' to the Pairings
Higher-end restaurants won't tempt you with fountain drinks. Instead, they might offer the option of complementing your meal with course-by-course pairings of selected wines, craft beers or other drinks. The promise is that the beverages are carefully hand-selected to complement the food, and this combination will contribute to the quality of your dining experience.
Sometimes, especially in restaurants at the highest level, that's absolutely true. At other times, it's simply an opportunity for the restaurateur to offload wines that haven't been selling and to charge a glass-by-glass premium for them as a bonus. You're likely better off just buying a bottle of something you already like and keeping your meals and your wine tastings separate.