Highest-Paid Athlete Floyd Mayweather Jr.'s Bank Account Will Get a $90 Million Deposit This Year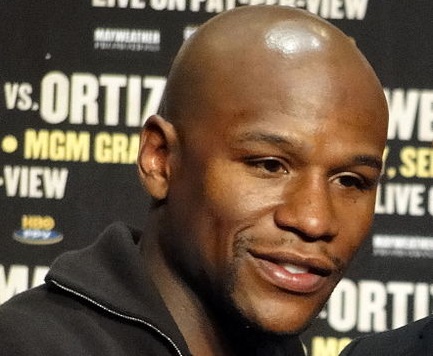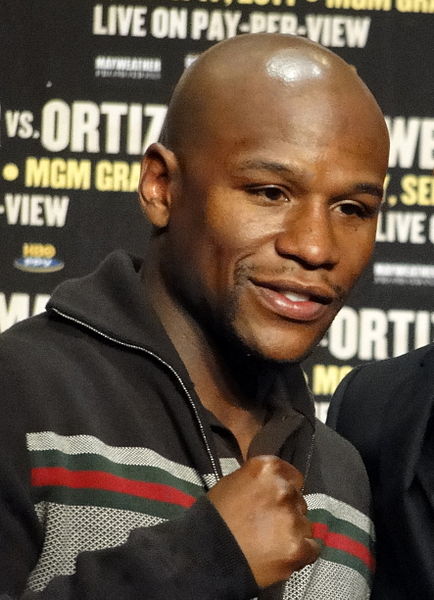 Casual sports fans may call out major sports figures like Kobe Bryant and Tiger Woods as being the highest paid athlete in the country, but the latest reports reveal that the athlete with this elite title is actually boxing champion Floyd Mayweather Jr.
According to ESPN, in 2013 alone Mayweather's bank account is estimated to rake in approximately $90 million, which allowed him to retain his standing at the number one spot in the top 10 highest paid athletes in America for a second straight row.
Mayweather is Highest Paid Athlete in U.S.
Mayweather's income is definitely nothing to scoff at, as his last fight with fellow boxer Robert "The Ghost" Guerrero on May 4 was said to have earned Floyd Mayweather Jr. a sizable $50 million. The ring champ outpaced the others on the top 10 list by a long shot, with LeBron James trailing in second place with annual earnings at $56,545,000, and NFL superstar Drew Brees with $47,800,000 in projected earnings in 2013 at third.
What's even more impressive is that unlike the other nine highest-paid athlete incomes that made the list, Floyd Mayweather Jr. is the only one who has zero dollars in endorsements to pad his paycheck.
So what's it like to be on top? For Mayweather, it may be a rocky throne as bouts with the IRS have haunted him in the past, and may continue to do so in the future.
Can Floyd Mayweather Jr. Keep It Up?
The highest paid athlete will hopefully keep good on his tax liabilities moving forward, as The Detroit News reported in Dec. 2011 that Mayweather had to pay $10.5 million in back taxes. Instead of remaining on Uncle Sam's good side, however, Floyd Mayweather Jr. faced tax liens due to unpaid tax liabilities in the amount of $2.99 million the following year, according to The Detroit News.
(Photo courtesy of Chamber of Fear via Wiki Commons)