How to Buy a Live Christmas Tree Without Blowing $60 or More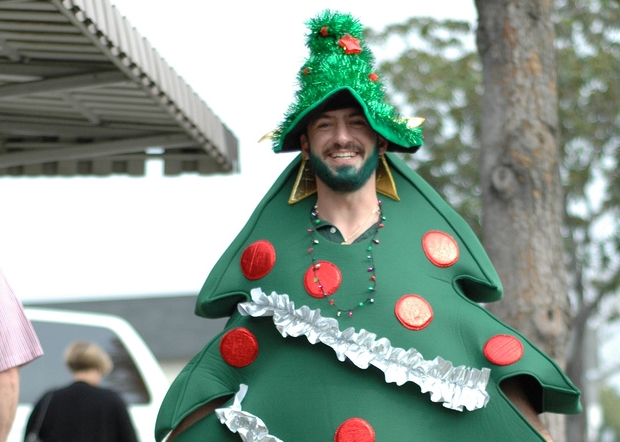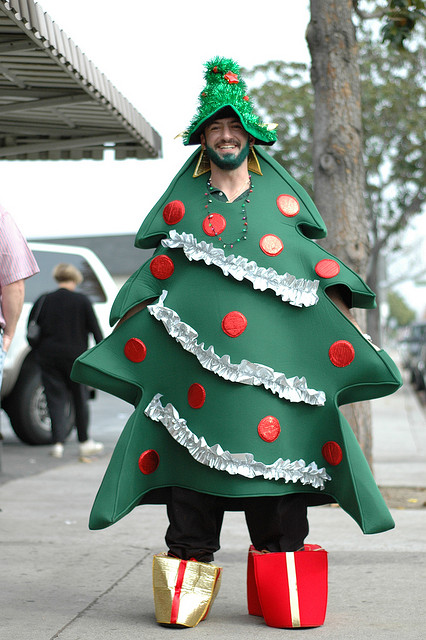 The Christmas tree is the centerpiece of your home during the holiday season. While some people make their lives easier with a fake tree, nothing beats the smell of freshly cut trees in the living room. Unfortunately, a live Christmas tree can be a very pricey addition to your holiday decor, and there don't seem to be many options for saving money on one.
Fortunately, those who celebrate Christmas with a tree don't have to feel the money is a waste. "The money you spend on a Christmas tree is an investment in the economy and the environment," says Michael Bondi, professor of forestry and regional administrator with Oregon State University Extension Services in Aurora, Oregon. He points out that buying new trees provides jobs for American farmers and their employees.
Plus, it doesn't get much greener. "Real trees are natural products that are biodegradable and compostable. Every year we plant more trees than we harvest."
Even so, not everyone has it in their budgets to drop $50 to $100 on a tree that will be around for all of two weeks. That's why, in the spirit of Christmas, Bondi also shared his top tips around how to save money on a real tree this holiday season.
4 Ways to Save Money on Live Christmas Trees
1. Shop Around
It's the most common sense advice you can get when shopping for anything, but there is a specific method to shopping around when it comes to live Christmas trees that Bondi was willing to share with us. "The prices can vary quite a bit," says Bondi, who explains that big box retailers have the best prices, but the trees tend to not be as fresh because they are purchased in bulk.
Further, you're always sacrificing on customer service when you shop at a big box. Garden centers tend to have the freshest trees and decent customer service, but the prices are greater than a big box. Another option? Look for a nonprofit or charity that's selling trees. Not only can you get them on the cheap, you can also help out your community while you buy.
2. Shop For Species
Balsam and Douglas firs are among the least expensive trees, with more exotic trees like Nordman and Turkish firs being on the other end of the spectrum. Noble firs and Frasier firs are in the middle. For what it's worth, the smell of Christmas basically is the smell of a Douglas fir, so don't feel like you're missing out if you go for one of the less expensive trees.
3. Accept "Charlie Brown" Trees
Everyone is afraid of getting a "Charlie Brown" tree, but not only does Bondi think there's nothing wrong with such trees, he also has fond family memories of them. As a child, his father would often buy three trees, cut the branches off of two and drill them into the third. "My father was very artistic," says Bondi, "that was his way of putting his personal flair on the tree."
Even if you aren't the artistic type a Charlie Brown tree might not be as bad as you think. Not only are they significantly less expensive, but there might not be anything wrong with them for your purposes. "One of the beautiful things about real trees is the variation," says Bondi, "If you're going to put a tree up against the wall, a few missing branches don't really matter."
4. Wait for Prices to Come Down — and Haggle
The closer you get to Christmas, the cheaper a Christmas tree will be. While some people just have to have their tree up the day after Thanksgiving, "Especially if there are still a lot of trees left on the lot," says Bondi, "they're going to start getting anxious about selling them." If you go tree shopping after the first week of December and there's still a glut of trees left on the lot, don't be afraid to haggle a little.
Smart Christmas Tree Shopping
Wait a week or so, aim for cheaper species of tree, don't be afraid to haggle and don't be looking for perfection. This is how you save money on live Christmas trees this holiday season. Best of all, you're adding to your savings while being green and pumping money into the local economy. What could be better than that?
Image: RBertieg