TLC's Honey Boo Boo Learns Smart Saving Thanks to Trust Fund Set Up by Mama June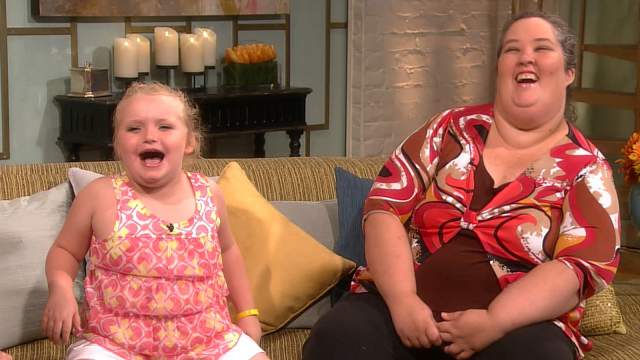 Not all reality TV stars squander their savings on cheap thrills. The latest report from TMZ discloses that Alana Thompson, famously known as Honey Boo Boo on  TLC's notorious reality TV show, "Here Comes Honey Boo Boo," has strengthened her financial outlook with a trust fund account. While on screen, the unconventional family unit has sparked controversy, Mama June's latest financial endeavor is one that is admirable and shrewd.
Mama June Sets Up Trust Fund for Daughters
Instead of becoming carried away with extravagant purchases as a result of their new found fame, the matriarch of the Honey Boo Boo household has planned for her children's futures. June Shannon established an individual trust fund for each of her girls: Alana "Honey Boo Boo," Lauryn Jessica, Anna and Anna's daughter Kaitlyn.
"I want my kids to look back and say, 'Mama played it smart. Not like those other reality TV people,'" June told TMZ.
Savings are locked away in the account until the girls reach the age of 21, with the exception of emergency medical expenses and school.
Honey Boo Boo Learns Smart Money Habits
Living beyond one's means is often what gets reality TV stars and Hollywood celebrities into financial trouble. And while the Thompson family is taking advantage of what they can get as the Honey Boo Boo craze continues, they still remain grounded when it comes to money management.
With all TLC earnings going into each girl's trust fund account, the family ensures that their standard of living can be maintained with Mike "Sugar Bear" Thompson's contractor salary.
"You're never gonna see me drive a Range Rover or a Mercedes," June said. "I'll drive one if someone else pays for it. Never gonna live above my means."
Mama June stays true to her word about staying within budget as the only major purchase they've made since their early "Toddlers in Tiaras" days was a used 2005 Ford Expedition SUV.
(Image: Access Hollywood)