How to Save Money on a Wedding: Tips from Real Newlyweds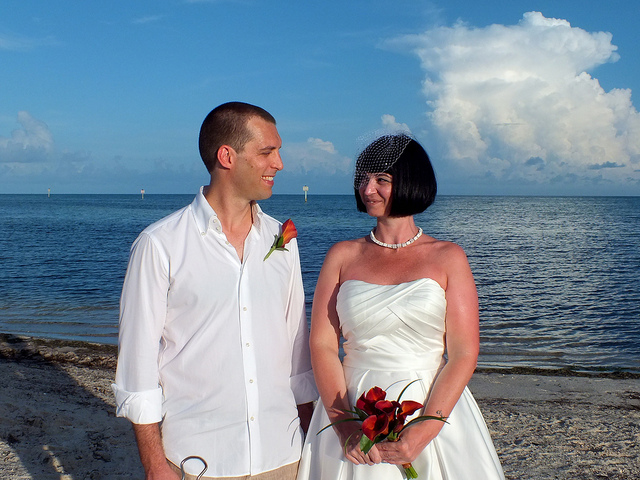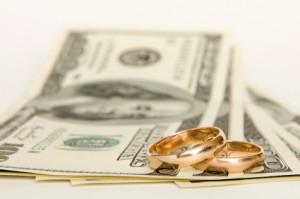 Attention lovebirds: It's almost wedding season. Now is the time to make the perfect proposal, plan a memorable springtime ceremony…and save money for what will undoubtedly be a devastating blow to your budget.
According to a recent survey by TheKnot.com, the average U.S. wedding costs an astounding $27,800. Don't let this figure give you cold feet, though. Knowing how to save money on a wedding can make the whole thing a lot less financially painful.
I rounded up tips from real people who have recently gotten hitched. The following tips for cheap weddings are tried and true, so try them out to save on everything from the ring to the reception:
The Ring
"When buying the ring, get a written quote on a GSA cert. from one jeweler and then shop it around to see who can beat it.  I saved about $2,000 doing this.  Also, deals are pretty good downtown L.A. in the jewelry district."
-Brett R.
"I knew exactly what kind of engagement ring I wanted to buy for my sweetheart; I just couldn't find the right price. Luckily, Black Friday weekend was right around the corner, so I took a trip to the Zales Outlet store in the Citadel outlet mall to take advantage of their 10 percent off sale.
I found the perfect ring, but it was still about $1,000 out of my price range. I wrote down the SKU number and decided to think about it for the rest of the weekend. I ultimately decided that I should wait and see if I could find a better deal. Turns out I did!!!
I visited zales.com on Cyber Monday and I found the exact ring for about $800 cheaper. I immediately purchased it and picked it up in-store that Friday. She absolutely loves the ring and better still, she loves that I got a good deal on it. Of course the best part is… she said yes!"
-Andy W.
The Dress
"When buying my dress, I shopped at all the super nice places, and then picked what I wanted and ordered from a wholesaler. I saved a few hundred dollars, which was amazing considering I needed to have my gown lengthened."
-Valerie Y.
8 Money Issues to Resolve Before Walking Down the Aisle>>
The Ceremony
"One way we saved money on our wedding was to have it during "off season." Our wedding was in December and a lot of our vendors offered off-season discounts. We were also able to negotiate discounts because we knew that vendors weren't getting a lot of requests for Dec. 17th!"
-Courtnay K.
The Reception
"Weddings are MUCH more expensive than I thought they would be. I have actually helped plan many weddings and have even been the day of coordinator for a few, but somehow I was still surprised when it came time to pay for my own. It is very easy to get swept up in the wedding machine and lose track of what is really important…
We decided an easy thing to cut was the DJ. We are having our brothers help compile the music on an iPod and my younger brother is going to make the few announcements that need to be made. Luckily, my brother owns sound equipment, so we are using that to our advantage."
-Caitlin B.
"We negotiated a fixed bar price based on the ever-diminishing number of guests staying later to drink (given half the party was English, the hotel lost big time!)–85 guests for first hour, 60 for 2nd hour and 40 for 3rd and 4th hours."
-Martin C.
Remember, cheap weddings don't have to seem cheap. The best plan of action when budgeting for a wedding is to prioritize what you must have and what you can do without, then look for ways to cut costs on the less important components.
What are your tips for how to save on a wedding?