How to Work Off That Thanksgiving Dinner For Free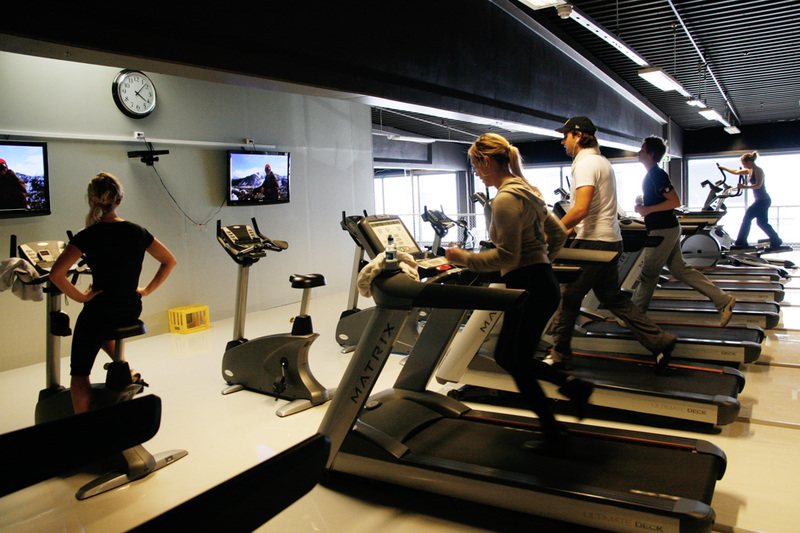 The months leading up to summer are when most people begin panicking about their weight, and subsequently start hardcore workout plans to shed excess pounds before swimsuit season. Even so, all the festive treats and lumpy winter sweaters that accompany the holidays make it easy to start packing on extra pounds.
Unfortunately, for those who plan to do something about it, the cost of staying fit often means a pile of debt to accompany those six-pack abs.
If a food-filled Thanksgiving weekend has you ready to get a head start on your New Year's resolutions, find out how you can kill two birds with one stone and get in shape while saving money at the same time.
You might also like …
Skip the Treadmill
Running is my favorite way to stay fit, but it also happens to be just about the cheapest form of exercise out there. Sure you can spend anywhere from $500 to $2,000 on a treadmill for your home, or even buy a gym membership and use equipment there, but there's no reason to make exercising boring or expensive.
Get outside! The only investment you need to make is in a good pair of running shoes (and trust me, you don't want to run in anything else).  If your neighborhood isn't runner-friendly, find jogging paths near park facilities or visit a local track, which just about every high school and community college makes available to the public during off hours.
Turn to the Web
Admit it, you're already using the internet to a lot of things for free, so why not turn to the web for your workouts too to avoid the cost of staying fit?
The internet offers a range of free exercise videos that focus on a variety of muscles and help raise your heart rate. These videos are also a great alternative to specialized exercise studios, which charge upwards of $100 per month.
For example, search the phrase "yoga workout" on YouTube and you'll bring up a whole list of 20 to 45-minute yoga classes at varying skill levels.
The most you'll need for an at-home workout is maybe a couple of hand weights, a resistance band or even just a yoga mat. You can actually pick any of these up at discount retailers like Ross or TJ Maxx for just a few dollars.
Join the Community
If going solo won't cut it for you, you can turn to the community for motivational exercise at little cost. Joining group activities like trail hiking or a community basketball league are great ways to get engaged in a fun workout while meeting new people.
Become a Swimmer
If your apartment facility or community center already has a pool, or if you're lucky enough to have a pool in your own backyard, you might as well use it to get in some free workouts. Generally, a low entrance fee of about $5 is collected at the door, at most, for each swim.
Not only is it easy to stay fit on a budget, keeping yourself healthy by exercising is a great way to save money long term by avoiding expensive health costs from complications that arise from a sedentary lifestyle.
Photo credit: Aktiv I Oslo.no