How Veterans Can Survive the Switch from a Military to Civilian Job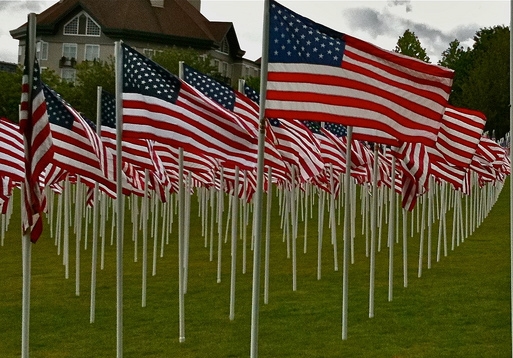 After being discharged from the military, some service members can find it difficult to find civilian employment. It is often a hard job outlook for military veterans, and if former military members are not ready, they can find themselves struggling financially after leaving the service.
The unemployment rate of military veterans is staggering; according to the U.S. Bureau of Labor Statistics, over 12 percent of veterans who joined the military after 9/11 are currently unemployed — far greater than the total unemployment rate in America.
Related — Ten Years After: The Economic Impacts of 9/11
The job outlook for veterans continues to look bleak as 100,000 veterans will soon leave service in the coming years amid increased defense budget cuts. While these statistics on military unemployment rates are sobering, service men and women can find ways to stay financially afloat when they consider leaving military service in search of civilian jobs.
4 Ways to Stay Afloat When Going from a Military to Civilian Job
Here are four ways to make the transition from military to civilian life a little easier when you looking for a new job:
1. Start Job Hunting Early
Start looking for a job as soon as you think that you might get out of the military, and continually update your resume even when you don't need it yet. The best time to build your network of contacts is before you leave the military as well, so build that network now and tap into it as a resource for finding a new job when you begin looking.
2. Squirrel Away Money
Like looking for a job or updating your resume, you should start setting aside as much money as you can when you first get the inclination that you want to leave military service to find a civilian job.
Related — Are There Credit Card Deals For People in the Armed Forces?
3. Shore Up Your Budget
Have you been spending money on extra, non-essential things each month? Now may be the time to strip your budget back to only the most important things. It is not the time to take a vacation, slip away for that long weekend or splurge on yourself.
There are most likely a lot of things in your family's monthly budget that you can cut in preparation for your upcoming transition to civilian life. Saving money through cuts to your budget can help you stay afloat financially before you find a new civilian job.
4. Pare Down Your Possessions
How many unopened boxes do you still have in your garage or a storage unit from your last move that you never unpacked? One good rule of thumb is that if a possession has been boxed up for over a year and you haven't missed it during that time, just get rid of it.
You can raise extra cash by selling your unused items on eBay, Craigslist, base newspaper classified ads, garage sales or a number of other places around town and on the internet. These sales will help tide you over until you are back on your feet with a new job after leaving the military.
The best thing that you can do to stay afloat financially when preparing to leave the military is to start getting ready now. It is never too soon to start planning your exit, whether it's your first tour or a distinguished 20-year military career that's coming to an end.