GOBankingRates Celebrates Independence Day: 38 Banks and Credit Unions That Honor America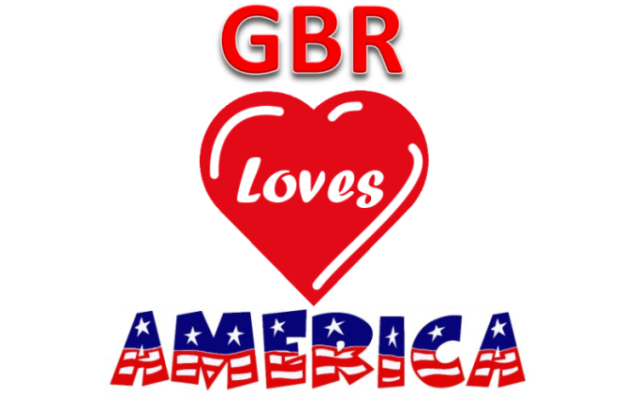 As we prepare to celebrate the Fourth of July, GOBankingRates highlights banks and credit unions throughout the country that support the United States, its ideals and the service members who fight for our independence each day. Click through our slideshow to learn more about these patriotic financial institutions.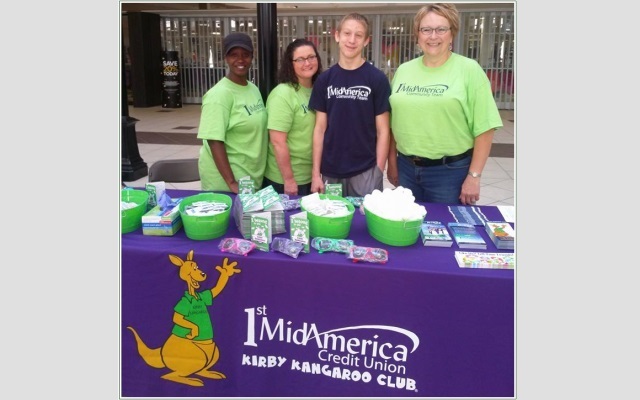 1st MidAmerica Credit Union – Bethalto, Illinois
1st MidAmerica Credit Union's employees volunteer in their communities through educational seminars, awareness walks, parades and fundraisers. The credit union also donates money to community causes, including organizations such as Habitat for Humanity, Boys and Girls Clubs and Adopt a Family.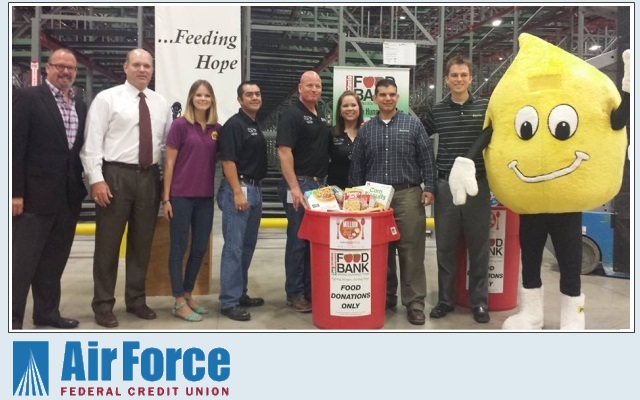 Air Force Federal Credit Union – San Antonio, Texas
Air Force Federal Credit Union supports causes such as Haven for Hope and the San Antonio Food Bank, in addition to serving the needs of the Air Force community through its specially designed products and services.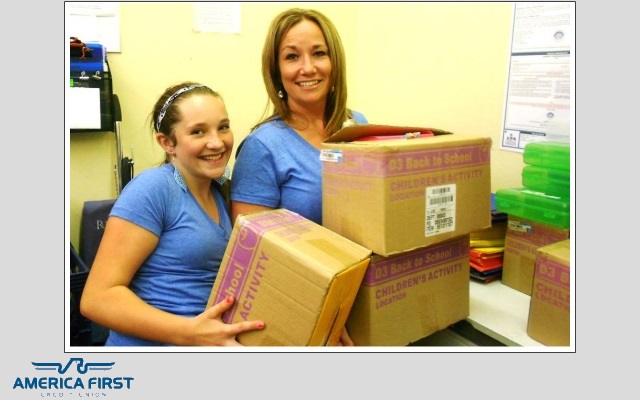 America First Credit Union – Ogden, Utah
America First Credit Union is strongly committed to giving back to its communities, especially in schools. AFCU dedicates its volunteer hours to organizations such as Women Helping Women and Men 2 Work.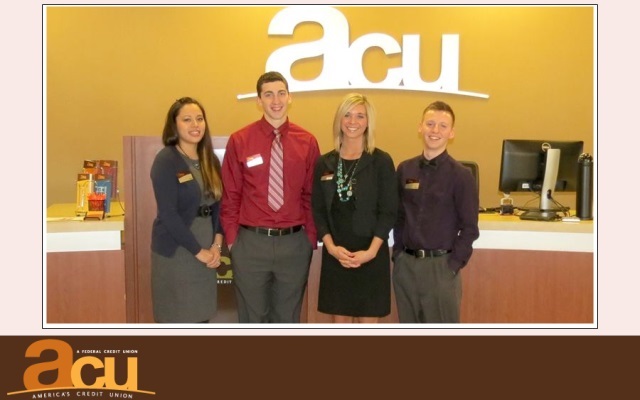 America's Credit Union – Lewis McChord, Washington
ACU participates in numerous local activities, including charity runs. It also boasts special military programs, which meet the needs of the military community through relocation services, its Utility Deposit Guarantee Program, and car financing and shipment.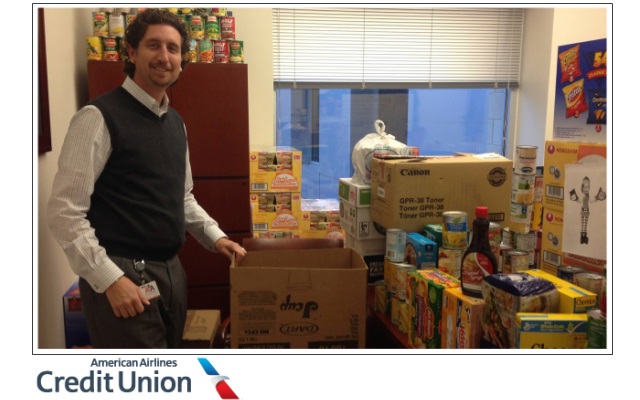 American Airlines Credit Union – Fort Worth, Texas
American Airlines Credit Union supports a number of organizations and causes that help their members and communities thrive. AACU partners with United Way, Habitat for Humanity, Pilots for Kids and the Susan G. Komen Breast Cancer Foundation, among others. It is also part of the American Airlines and American Eagle Family Fund, a nonprofit that assists current and former employees and their families in emergencies.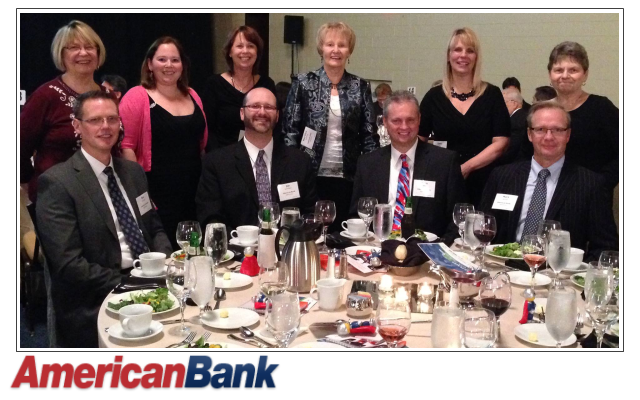 American Bank – Allentown, Pennsylvania
American Bank helped raise over $200,000 for the Big Brothers Big Sisters of the Lehigh Valley in this year's bowling tournament at AMF Parkway Lanes. It is also an avid supporter of causes and organizations such as United Way, Meals on Wheels, Lehigh University and the American Cancer Society. Over the past 10 years, the bank has awarded over $425,000 to local organizations and scholarship programs.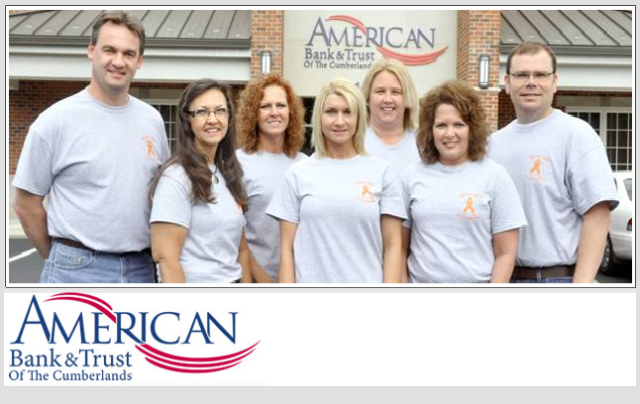 American Bank & Trust of the Cumberlands – Livingston, Tennessee
American Bank & Trust of the Cumberlands supports its local community organizations and events, including the All for Alby Golf Tournament and the Cub Scouts.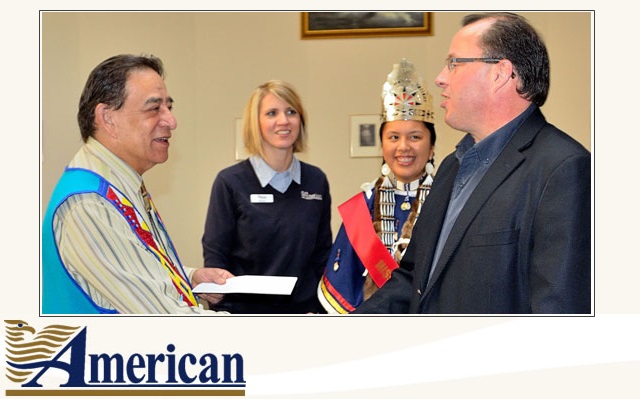 American Bank Center – Bismarck, North Dakota
American's community involvement is specifically focused on giving back to youth, education, arts and community development programs.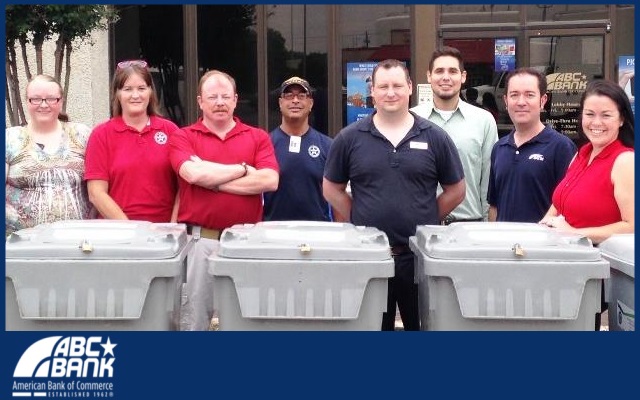 American Bank of Commerce – Wolfforth, Texas
American Bank of Commerce hosts many community events and drives to support its local residents and businesses. Recent events include ABC Bank Shred Day, National Day of Prayer and Buckner's Shoes for Orphan Souls donation project.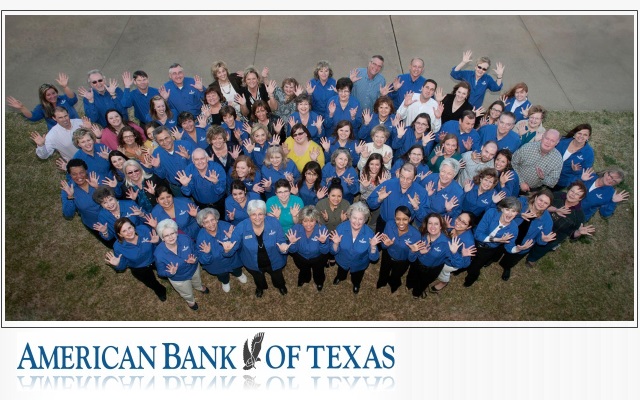 American Bank of Texas – Sherman, Texas
American Bank of Texas is avidly supportive of its community, volunteering and giving to causes such as the Grayson County Advocacy Center "Go Blue" day, the Cardinal Color Run and the Cornerstone NCT Golf Tournament.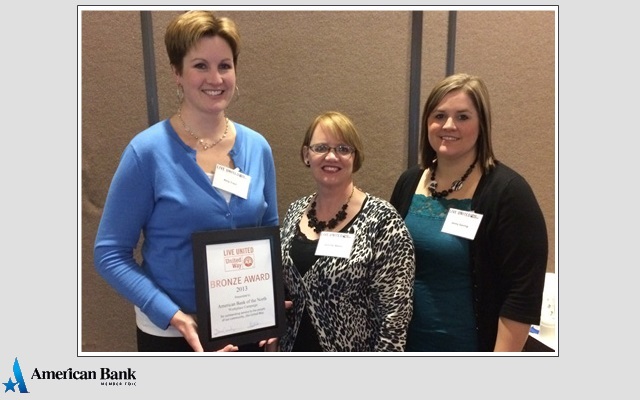 American Bank of the North – Nashwauk, Minnesota
American Bank of the North actively contributes to its community through donations and volunteering. In 2014, it has been part of the March for Babies walk, Flavor of the North (a United Way program that provides meal kits to children) and the Mighty Mutt's 4th Annual Wing & Beer Tasting Event. The bank was honored with a bronze award by United Way earlier this year for its contributions to the community.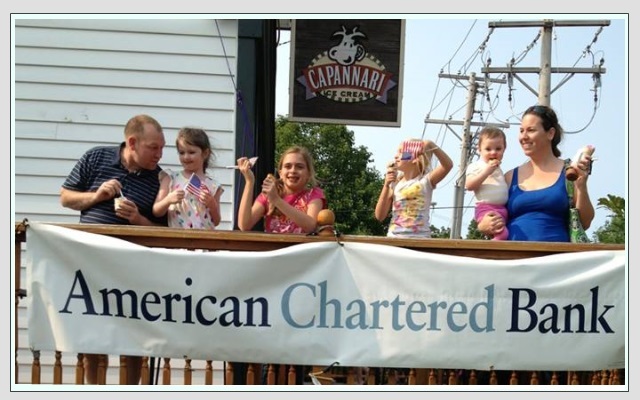 American Chartered Bank – Schaumburg, Illinois
American Chartered Bank puts on events within its communities to educate its customers about important financial topics, give business owners a chance to network and create a welcoming environment for families.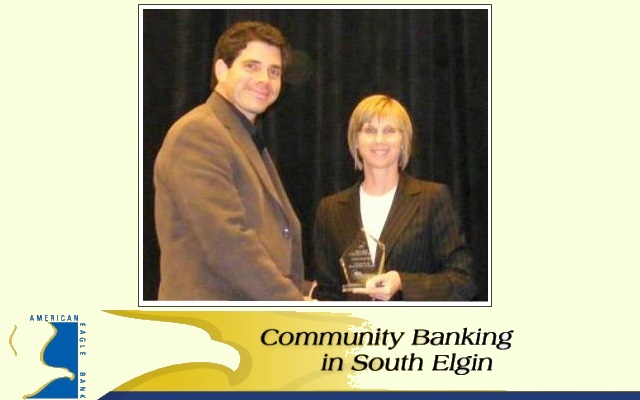 American Eagle Bank – South Elgin, Illinois
American Eagle Bank is involved in its community by providing educational seminars, with topics that range from combating identity theft to college and retirement planning.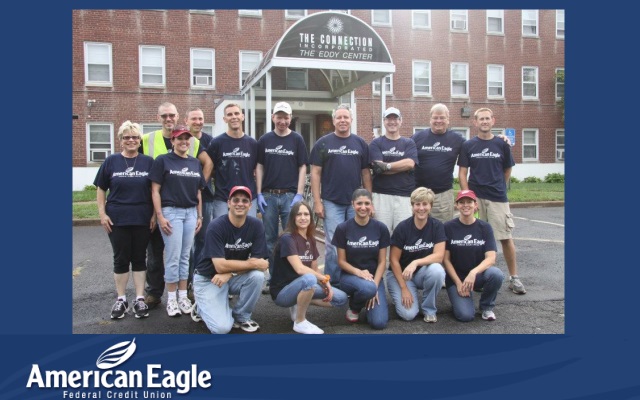 American Eagle Federal Credit Union – Bloomfield, Connecticut
In 2013, American Eagle Federal Credit Union awarded a grant to Purple Heart Homes, a non-profit organization providing personalized housing solutions to service-connected disabled veterans.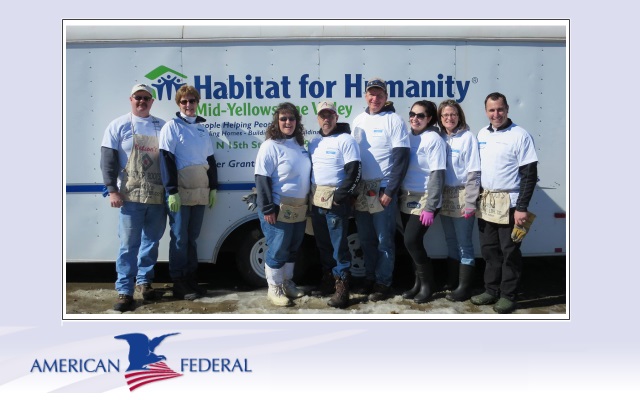 American Federal Savings Bank – Helena, Montana
American Federal Savings Bank supports its community through sponsoring and volunteering at various events. Most recently in 2014, the bank co-sponsored the Charity Classic golf tournament, which raised money for the Helena YMCA and YWCA.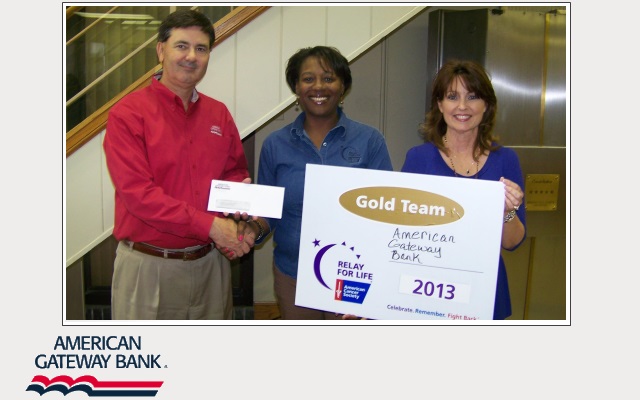 American Gateway Bank – Port Allen, Louisiana
American Gateway Bank (AMGB) is actively involved in its community through volunteering and sponsorship. Some of its standout events and programs include the Jobs for America's Graduates (JAG) program and support for the Mary Bird Perkins Cancer Center.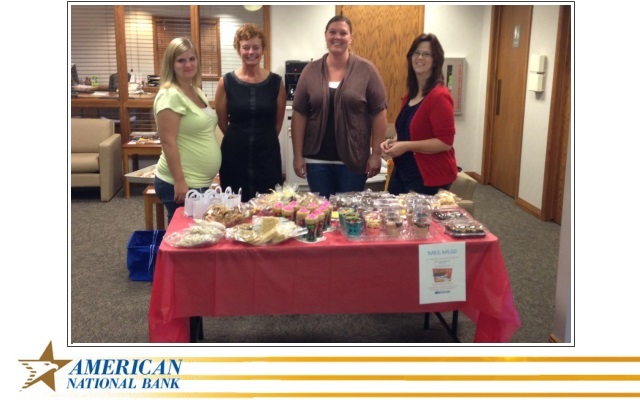 American National Bank – Omaha, Nebraska
In May 2014, American National Bank was part of the second annual Omaha Gives! campaign, which raised over $6 million for hundreds of area non-profit organizations. ANB sponsored the $78,000 Participation Prize.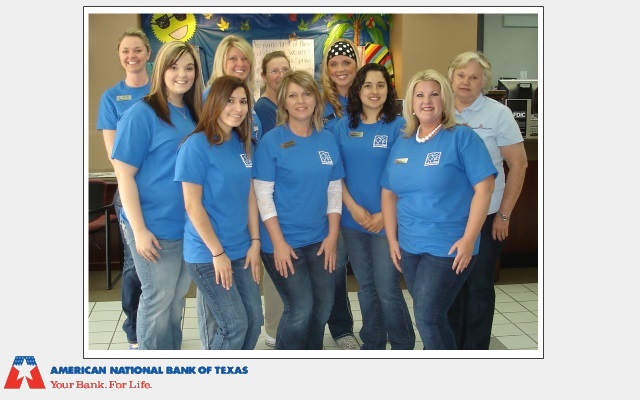 American National Bank of Texas – Terrell, Texas
In addition to supporting year-round causes like the Kaufman County Children's Advocacy Center and Relay for Life, the American National Bank of Texas is working with three local food banks to solve the problem of child hunger in the area.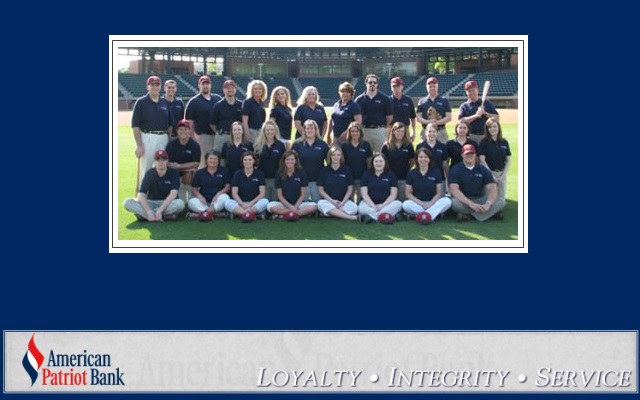 American Patriot Bank – Greeneville, Tennessee
American Patriot Bank has been involved in local community and school-related events as well as with Kiwanis Club.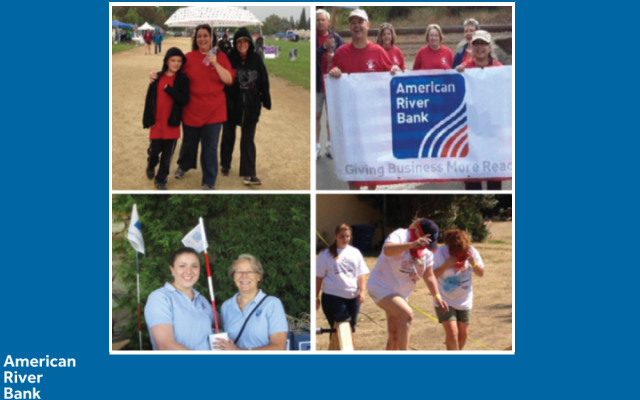 American River Bank – Sacramento, California
In 2013, ARB donated $652,600 to more than 36 organizations and dedicated volunteer hours.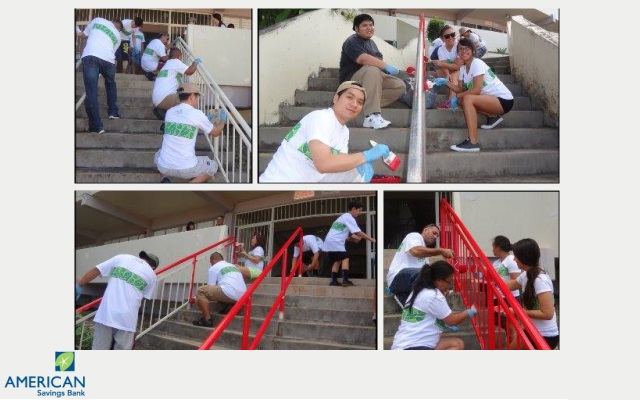 American Savings Bank – Honolulu, Hawaii
American Savings Bank runs a program called Seeds of Service, through which employees dedicate their time and effort to improving local schools and community organizations. Efforts range from cleaning campuses to providing meal services.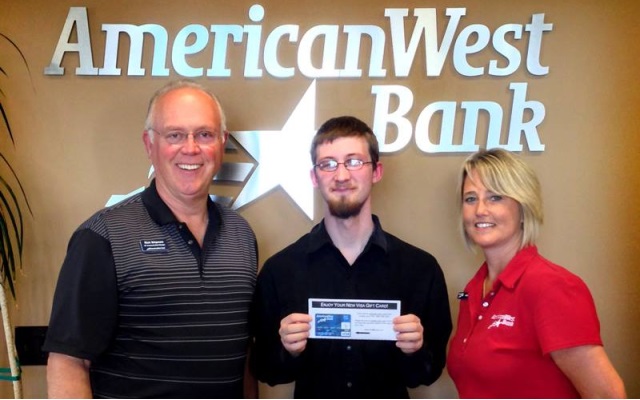 AmericanWest Bank – Spokane, Washington
AmericanWest Bank actively participates in giving back to the community through food drives, fundraisers, identity theft awareness events and monetary donations, as well as supporting United Way campaigns.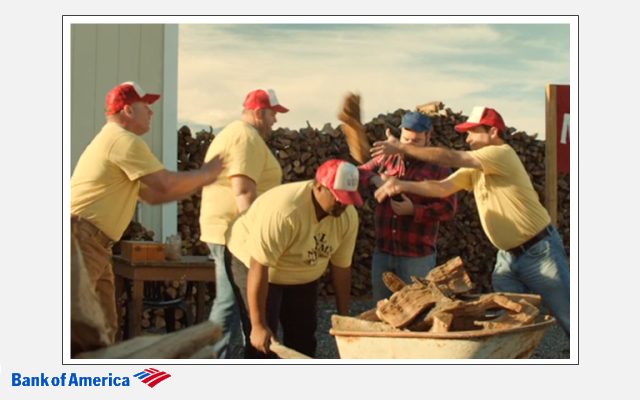 Bank of America
Bank of America is committed to giving back to its communities with programs that support the hiring, home donation, wellness and education of U.S. military members and veterans. Since 2011, the company has hired more than 4,000 veterans, guards and reservists. BofA also has special banking accounts and resources for military customers.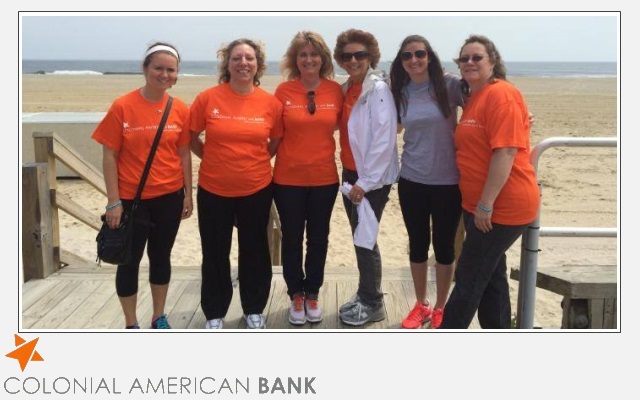 Colonial American Bank – Middletown, New Jersey
Colonial American Bank supports organizations like Mary's Place by the Sea and sponsors community events such as the New Jersey Emerging Artists Series. The bank also supports the efforts of local organizations like the Woman's Club of Middletown or the Visiting Nurses Association in Belford.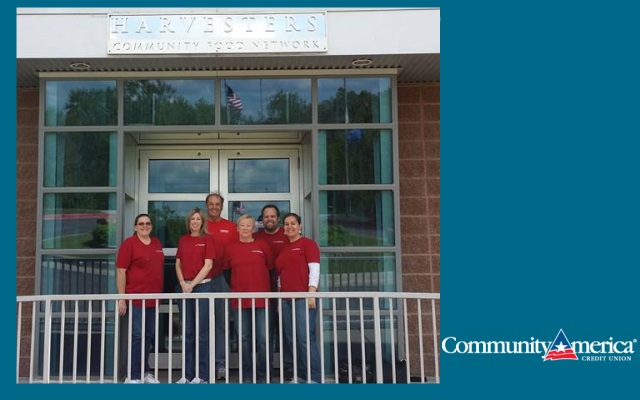 CommunityAmerica Credit Union – Lenexa, Kansas
The main focus of CommunityAmerica Credit Union when giving back to the community is financial literacy. The credit union sponsors School of Economics — an organization teaching students how to prepare financially for the future — and is a supporter of Junior Achievement, for which it raised more than $29,000 in 2012.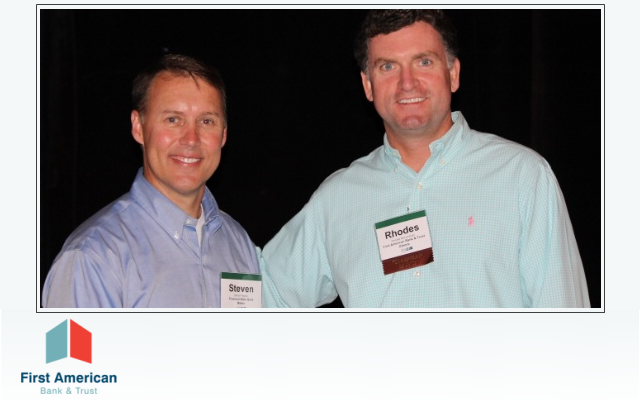 First American Bank & Trust – Athens, Georgia
Each branch of First American Bank & Trust conducts fundraising in support of American Cancer Society's Relay for Life and the United Way. Additionally, the bank offers community classes, held several times each year, to educate its customers about the basics of banking.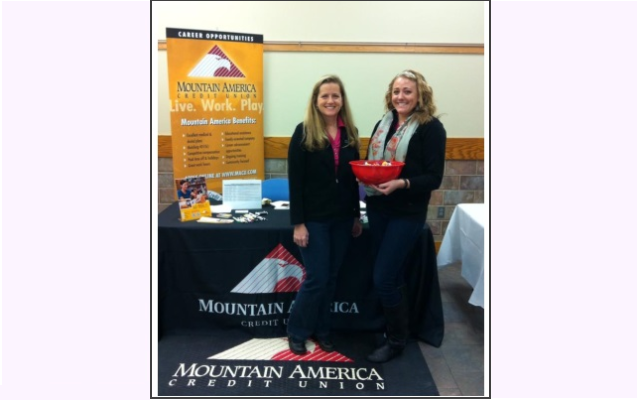 Mountain America Credit Union – West Jordan, Utah
Mountain America Credit Union shows its support for the community through a number of events, seminars, sponsorships and scholarships. One of its most notable contributions is the Pay It Forward program, which has raised $45,000 to date.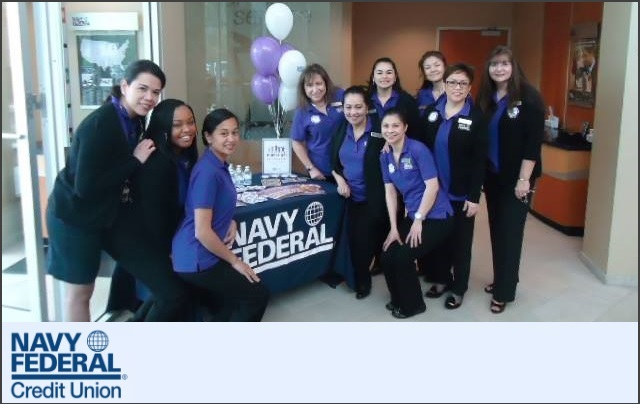 Navy Federal Credit Union – Vienna, Virginia
In addition to serving the unique needs of its Department of Defense and military members, Navy Federal Credit Union is involved in its community through events like Purple Up! Day and Relay for Life. In April 2014, the credit union also opened comprehensive onsite wellness centers to provide health and advisory services to its employees and contractors.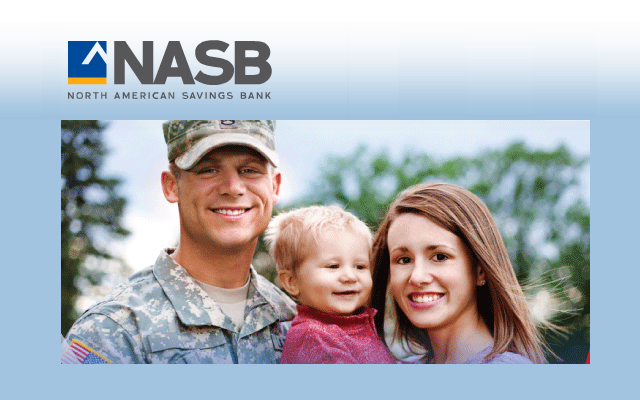 North American Savings Bank – Grandview, Montana
North American Savings Bank serves veterans, active duty service members, National Guard and reserve members through home loan guaranty programs with 100 percent financing and no lender fees.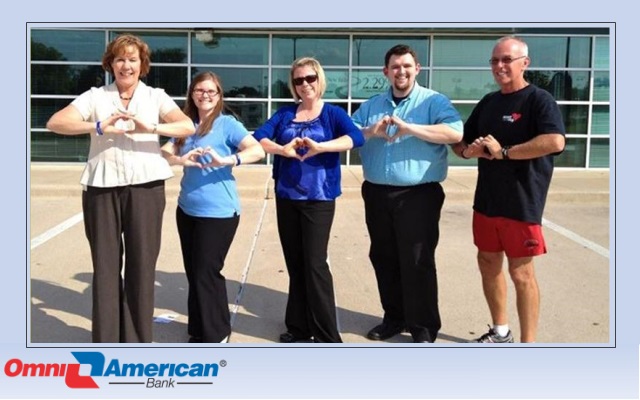 OmniAmerican Bank – Fort Worth, Texas
OmniAmerican Bank offers time, money and resources to over 40 local organizations, including the Alzheimer's Association, the Junior League of Fort Worth and The Women's Center.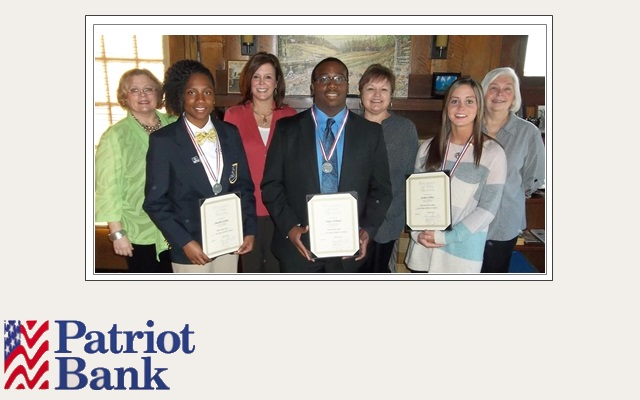 Patriot Bank – Millington, Tennessee
Patriot Bank is involved in over 50 organizations across five communities. Highlights of the bank's involvement include the March of Dimes, Relay for Life and AARP Senior Safe Driving classes.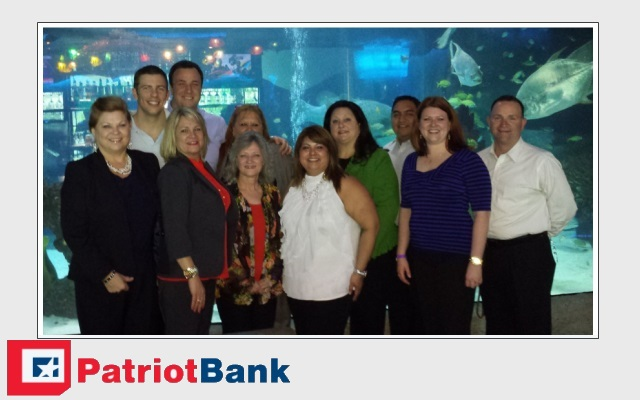 Patriot Bank – Houston, Texas
Patriot Bank stays active within its community, highlighting local events and people, volunteering and making donations, including food and toy drives.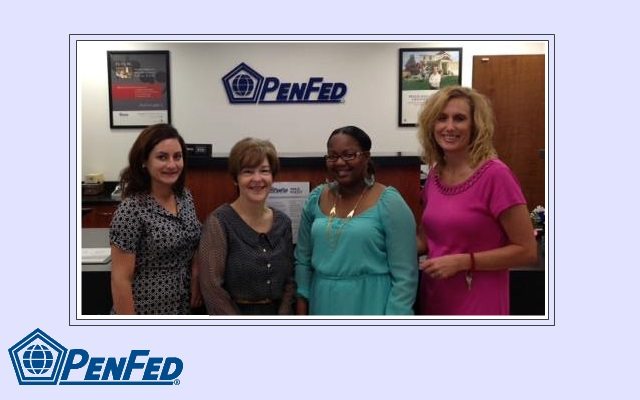 Pentagon Federal Credit Union – Alexandria, Virginia
Pentagon Federal Credit Union operates the PenFed Foundation, a charity focused on helping military personnel and families with financial literacy, housing and support for the wounded. On May 14, 2014 alone, the PenFed Foundation raised $1 million at its annual Night of Heroes gala.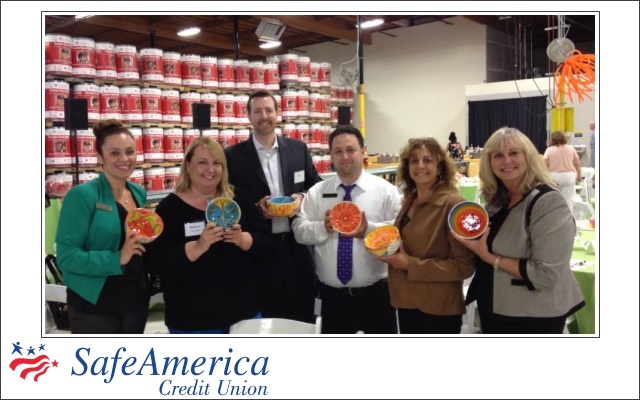 SafeAmerica Credit Union – Pleasanton, California
SafeAmerica awards five students with $1,000 scholarships to use on tuition and book expenses annually.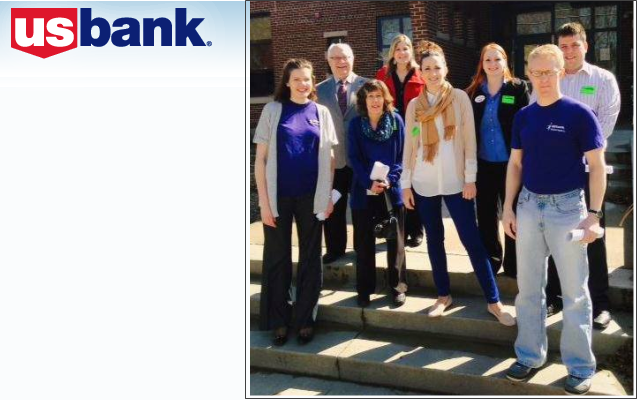 U.S. Bank – Minneapolis, Minnesota
U.S. Bank partners with organizations to help communities develop affordable housing, support economic strength and educate consumers, small businesses and first-time home buyers. In 2013, U.S. Bank dedicated over $23.4 million to grants.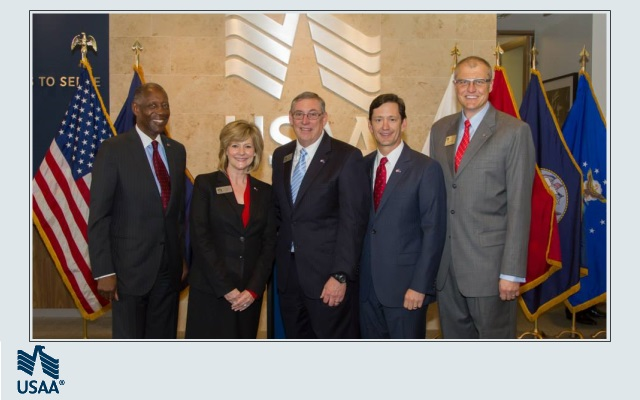 USAA – San Antonio, Texas
In 2013, USAA, the USAA Federal Savings Bank and the USAA Foundation contributed more than $14.5 million to nonprofit organizations, including $12.5 million to United Way. Additionally, USAA employees, families and retirees clocked in a total of 417,000 volunteer hours during the year.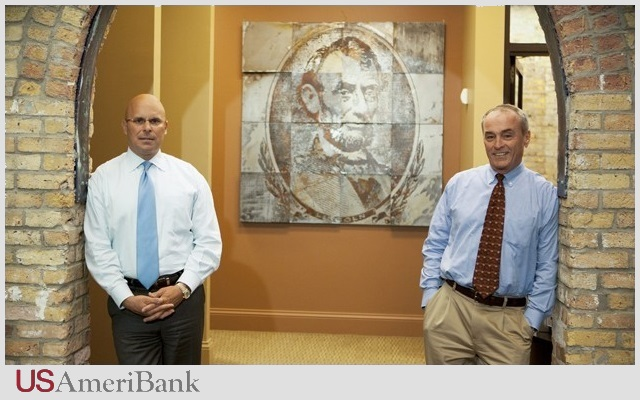 USAmeriBank – Clearwater, Florida
USAmeriBank supports its local community by donating time and money to causes like the Pediatric Cancer Foundation, the Phoenix House and the Emergency Care Help Organization (ECHO).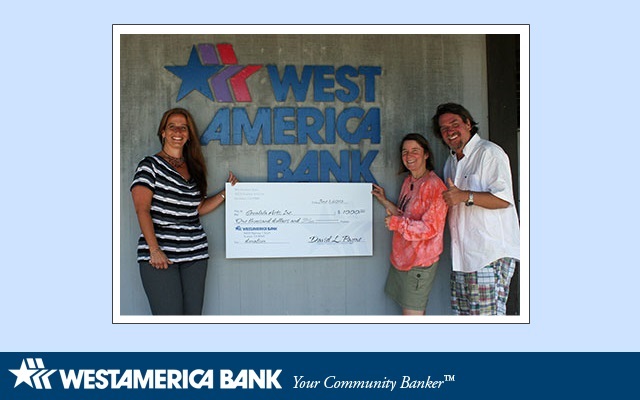 Westamerica Bank – Suisun City, California
Westamerica Bank makes monetary contributions ranging from $100 to $1,500 to organizations dedicated to health and human resources, education, the arts and civic affairs. The bank also runs two seminars — Basic Budgeting and Senior Guard — to help its customers with financial decisions.