Is Extreme Couponing for You?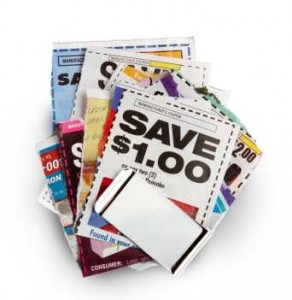 Saving money is a big deal–especially with gas and food prices rising by the day. Of course, creating a budget, cutting back on expenses and putting money away for emergencies all help, but how about saving money at the register?
We all know that using coupons can save $1 here and 25 percent there, but how about using so many coupons that you are able to save 90 percent of your purchase? It's not only been done before, the practice of extreme couponing has become somewhat of an art form.
What is Extreme Couponing?
Extreme couponing is a new pastime for coupon junkies who take saving money to a new level. If you've ever seen the TLC show "Extreme Couponing," you've probably seen the woman who managed to bring a $400 grocery bill to less than $10, or the birthday twins who spent less than $50 for hundreds of dollars' worth of groceries.
While the show profiles individuals willing to be followed around as they show off their ability to make the most of great coupon deals, there are some lesser-known individuals doing the same off air.
For instance, Aimee Geroux, who was recently highlighted in Commerce Times has been able to save over $6,000 since she began her extreme coupon journey in Feb. 2011. Here coupon strategies are so adept, in fact, that she even profited $18 from a purchase because her coupon values exceeded her final total.
Then there's Lauren Liggett, a 22-year old college student, also has the art of extreme couponing down. In fact, she was profiled in a CNN Money article for being able to save $300 a month in expenses.
The act of extreme couponing may seem like a mystery to those who never use coupons, but in actuality, it is simply clipping coupons and having them scanned at the register. There's no club to join or secret discount coupons to locate. It's just a matter of combining strategy with extreme organization to make your couponing dreams come true.
See More: the Today Show Covers Extreme Couponing (via MSNBC.com)

Visit msnbc.com for breaking news, world news, and news about the economy
How to Join the Extreme Coupon Craze
If extreme couponing has grabbed your attention, you're not alone. Ever since people have watched it in action, they've wanted to jump on the bandwagon. CNN Money recently enlisted the help of extreme couponing pros to explain how they manage to save hundreds of dollars in a single purchase. Here is a rundown of the tips they offered:
1. Stay Organized
Organization is probably the biggest factor in successful extreme couponing. You'll need to grab a list of sales from your grocery store, then plan the items you'll want to purchase. Most couponers keep an accordion-style, checkbook-size organizer to manage their many coupons and store circulars.
2. Get Clipping
Now it's time to collect coupons. You can pull them from your Sunday paper and also find free online coupons and printable coupons to take advantage of as well. You may also be able to get a loyalty card from your local grocery store for discounts. Seek coupon mailing lists and other places for great deals.
3. Match Your Coupons to Sales
Once you begin collecting your coupons, it's time to match them to the week's store sales for the biggest savings. If you have coupons that don't match a store's sales for the week, hold on to them as long as you can until a sale comes along.
4. Stack Your Deals
Some stores allow you to double or triple your coupons, which could help you generate a store credit. Also, don't forget to save coupons printed on your receipt for future purchases.
5. Don't Favor Brands–Be Flexible
You may be a brand junkie, but try not to show favoritism because it'll prevent you from making the most out of your couponing experience.
Also, don't forget to sign up at stores like Costco or Sam's Club. Most importantly, though, stick to Rule #1. It'll pay off!
Why Doesn't Everyone Become an Extreme Couponer?
There's no doubt the prospect of saving huge amounts of money just by clipping coupons is exciting, but keep in mind that this pastime may not be for everyone.
Extreme couponers often end up with hundreds of items stockpiled in their homes because they accumulate more than they can use–you must often purchase one items to get a deal on another (some give the extra items to charity).
It's not a great idea to run and buy something just because you have a coupon, especially if you haven't organized yourself enough to know exactly how much you'll end up spending at the register. One or two incorrect calculations and you could end up having to pay more than you expected–or you may need to leave a lot of items at the store.