Will A&M's Johnny Manziel be Next to Experience the Heisman Trophy Debt Curse?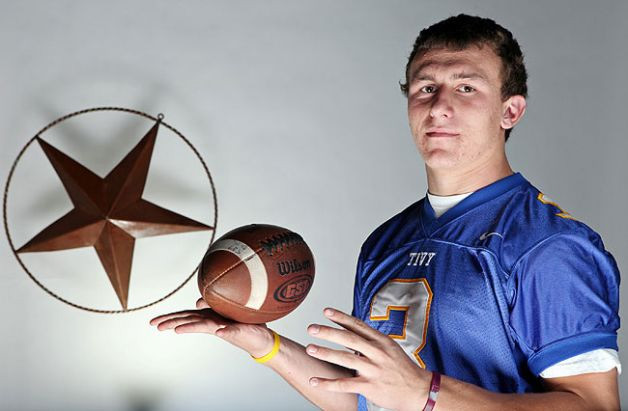 Few college football players have been able to escape what's derisively coined the "Heisman Curse" — that any athlete who wins the coveted Heisman Trophy will go on to lose their next collegiate bowl game, and worse yet, suffer a lackluster (if nonexistent) NFL future.
The Bleacher Report (BR) maintains that the Heisman Curse may, in fact, be more factual than mythical. BR's Javier Zavaleta reports that since 1961, only 53 percent of Heisman Trophy winners have played in a pro bowl. Only 10 out of 45 players were chosen as number one draft picks; and just two players ended up in the Hall of Fame.
What's Zavaleta's theory? "A prevalent one," he said, "is that the Heisman winner is no longer the center of attention, and lets his ego get in the way of his performance."
Inflated egos are known to get in the way of finances, too. Seventy-eight percent of NFL players go broke after retirement (and other broke athletes including baseball pros don't fare much better, either).
Johnny Manziel
, but with the Texas A&M University quarterback's recent tangle with the law, one can't help but wonder if the college standout might endure financial trouble down the road like so many of his predecessors.
Will Manziel experience what's known as the Heisman Trophy Debt Curse, or will he learn smart money management and enjoy a lucrative career?
Heisman Trophy Winners Who Hit Bottom
It's a tragic shame when a rising sports star squanders his financial fortunes and falls into poverty. It's even worse for Heisman trophy winners who fail to manage their money better.
Two former names linked to the Heisman Trophy — one recent, one classic — are infamous for letting their money problems ruin their lives.
#1. Vince Young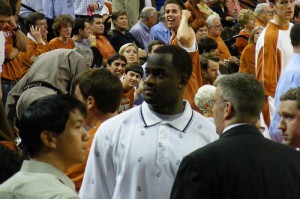 "Vince Young is broke," writes Terry McCormick of the National Football Post (NFP). The (now former) Buffalo Bills quarterback hadn't saved a penny of his $26 million professional income, just six years after his NFL start with the Tennessee Titans.
A second-runner to the Heisman Trophy in his collegiate years, Young's athletic contracts have been staggering. His vaporized $26 million was part of a $58 million salary package with the Titans, reported McCormick. Young later switched to the Philadelphia Eagles for $4 million, and while that tenure didn't last, Young got to keep $350,000 of his advance money.
Now, Young is without a job — he was released from the Bills prior to this season — and he's struggling to get out of debt for $1.7 million after missing payments on a major payday loan. (Photo: Business Insider)
#2. O.J. Simpson
It's not bad enough that Simpson's innocence in one of the most highly publicized celebrity murder trials is still questioned to this day, 18 years later. It's not bad enough that Simpson is currently in a Nevada prison for robbery and kidnapping. What's worse is that "The Juice," a former Heisman trophy candidate and Pro Football Hall of Famer, with too many awards to count, is lousy with his money.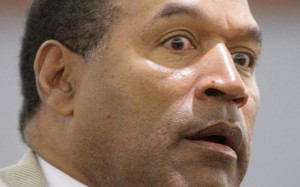 Simpson was alleged by the State of California to owe over $1.4 million in back taxes. To avoid a seize of his property, Simpson moved to Miami, Fla., where no such state law exists. Yet not long after relocating, O.J. was also suspected in a money laundering ring and was even tied to a cable pirating offense, which set him back over $25,000 in attorney's fees, according to the Associated Press. It prefaced Simpson's 2008 conviction in Las Vegas for stealing sports memorabilia he claimed was his.
And though Simpson had been acquitted of the 1994 murder of Nicole Brown and Ron Goldman, he was convicted in their wrongful death case, ordered to pay over $33 million in restitution.
Though Simpson could rely on acting and autograph gigs to bring in some dough, with just a $28,000 annual NFL pension, he wasn't able to pay the fines, and resorted to the sale of his Heisman trophy and personal valuables to garner money. (Photo: Celebrity Smack Blog)
So why are broke football players so abundant, and how do they get that way? Bad investments are common — but some other reasons are from a lack of common sense. According to the National Football Post's (NFP) Jack Bechta, many pro athletes he's encountered don't know the difference between gross and net pay; spending on material goods runs expensive and rampant; and worst of all, living beyond one's means when the money "comes too easy and too fast."
Is Johnny Manziel Cursed?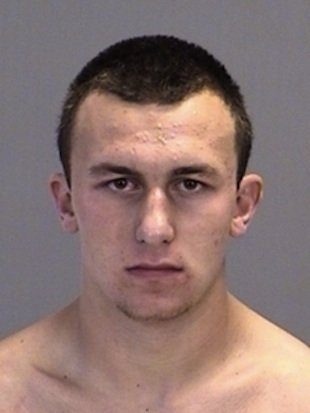 Maybe  not, according to sports pundits. Sports Illustrated reported that Manziel may break another Heisman curse. Topping the final Heisman watch, Manziel may become the first college freshman to win the award in the trophy's 78-year history. But what about the Texas A&M football star avoiding the debt curse?
With Johnny Manziel arrested last June, charged with three misdemeanors following a brawl, the 19-year-old is already showing signs of O.J. criminal behavior far too young.
If Manziel is drafted and joins a long line of multi-million-dollar salaried pros, he can start early by enhancing his financially literacy.
By budgeting, saving and making practical money decisions, Manziel may go on to become an NFL legend not just for his football talent, but his personal finance prowess, too.
(Top Photo: TrendMixer)