Kate Middleton Exposes How to Save Money While Still Looking Like Royalty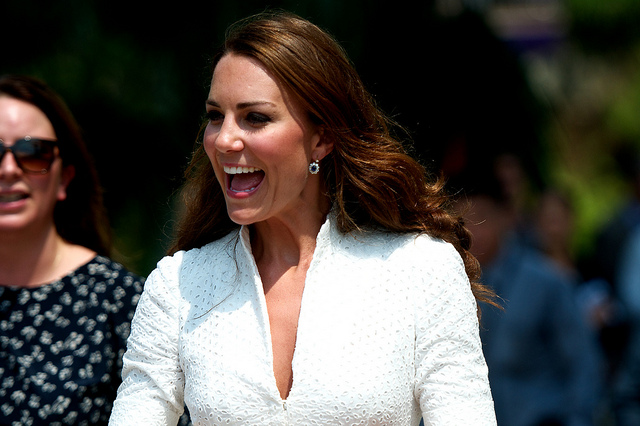 Despite her title as the Duchess of Cambridge, Kate Middleton hasn't lost her practical approach when it comes to money. She attended St. Paul's Cathedral for the Diamond Jubilee service earlier this year sporting a pair of fake diamond and pearl earrings that were the envy of her admirers and the benefit of her savings fund.
Kate's faux diamond earrings were worth a paltry £48 ($78), though with holiday expenses and a newborn on the way, it's clear that the newest member of the royal family has her feet grounded when it comes to saving money.
Kate Middleton's Fake Jewels
The earrings that Kate Middleton donned at the service were immediately tied to an online store called Heavenly Necklaces. The website specializes in very convincing replicas of precious jewels, swapping out pricey diamonds for high-quality cubic zirconia stand-ins.
Belinda Hadden, owner of Heavenly Necklaces, built her entire business around discreetly selling faux jewelry to her A-list Hollywood clientele. Hadden says that her clients enjoy wearing her pieces because fake gems do away with the hassle of spending hundreds on insurance for the real deal, including the expense of hiring guarded security when returning rented authentic pieces.
"Fab Fakes" Bring Impressive Savings
With the holiday shopping season in full swing, going the Kate Middleton route makes a lot of sense. "The Kate Effect" — a phrase dubbed for Kate's ability to draw consumers to her wardrobe staples and increase sales for designers — is a smart financial move this time around for consumers thinking of gifting diamond trinkets this year.
Fake jewelry that truly looks like the real thing is readily accessible online and in stores. Instead of spending thousands on diamonds, shoppers now have the confidence to shop for faux pieces in an effort to pad their savings account for the New Year.
(Photo: Tom Soper Photography)