Starbucks, Walgreens, IHOP Among Stores Open on Christmas Day, But Are They Offering Yuletide Savings?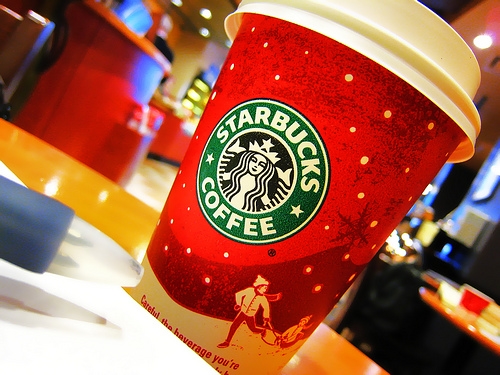 See the Updated 2014 List of Stores Open on Christmas Day>>
Christmas is just about here, and now is the time to get those last-minute gifts purchased, especially with all stores closed on the big day — or are they?
Believe it or not, there will be some stores open on Christmas Day. But are these stores among your favorite retailers? And if you plan on shopping this Christmas, will any stores be offering deals for last-minute savings?
Stores Open on Christmas Day
While most stores will be closed on Christmas Day, a number of retailers and restaurants plan to stay open on December 25. Here are some national establishments making the list:
Walgreens (mostly 24-hour locations)
McDonald's (not yet confirmed, but reports say the company is urging its chains to remain open)
Starbucks
CVS Pharmacy
Denny's
IHOP
Jack in the Box
7-11 Stores
Waffle House
Some restaurant chains that are reportedly only open at select locations include Domino's, Dunkin Donuts and Burger King. To confirm openings, be sure to call specific locations in your area.
Are Any Retailers Offering Christmas Day Sales?
While many stores are open this year, it's not as easy to pinpoint which might be offering Christmas Day deals. In fact, no national stores or online sites have broadly advertised any deals they will be offering on Christmas Day.
It has been rumored that Boston Market will open about one-fourth of its locations on Christmas Day. Restaurants that will open are expected to serve a special Christmas Day meal that includes fresh roasted turkey breast, two sides, cornbread and a slice of apple pie for $10.99.
Another way to get out of the house to enjoy your holiday while saving money is to visit a local park or zoo, some of which are sure to be open on Christmas in your area. You could even drive by light displays found in your neighborhood, or those set up by your city.
But if you're looking to take advantage of some Christmas Day sales at your local retailers, it might be a bit tough, so don't wait until the last minute to pick up gifts.
Image: machechyp